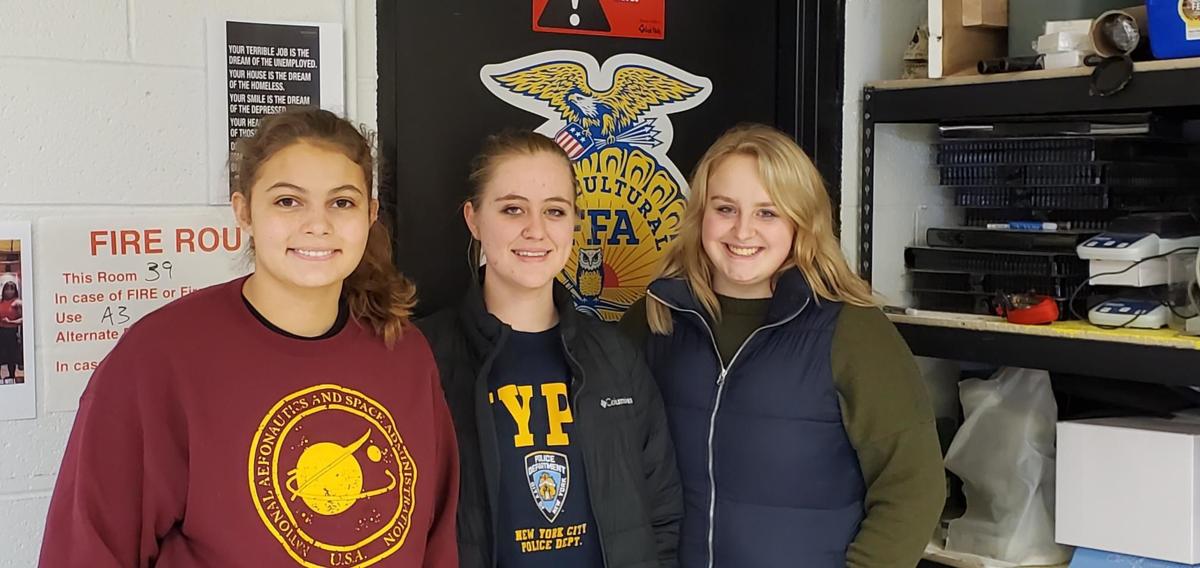 WILTON — Wilton Junior-Senior High School Agriculture teacher Gary Bruns' class is one of 75 semi-finalists in the Samsung Solve for Tomorrow Contest.
Bruns' students get $15,000 to use on DonorsChoose.org and a Samsung Galaxy Note20, along with a chance to execute their project proposal for a chance to win $65,000 to $130,000, should their school be a top 10 finalist.
"Ag. Classes are very heavy into STEM, and is probably equal to the field of medicine as far as all the new stuff that's out there for agriculture, so I thought (the contest) would be a perfect tie-in," Bruns said.
Bruns said his students have entered the Solve for Tomorrow contest four years in a row, and each time they've been named a semi-finalist. THe students were excited to hear the news, and are looking forward to the next step.
"Making semi-finals is great, but the ultimate goal is to be a finalist," he said.
For this year's project, Bruns' students decided to focus swine production and early intervention for sick hogs. During the next two months, the students hope to create a traveling, aerial sensory system that records the temperature for each hog or other livestock animal. When it detects one that has a fever, it will use a spray marking system to mark the animal, making it easy to identify and remove from the rest of the animals before it can pass the illness along.
Bruns said the contest allows his students to "think outside of the box," pushing them out of their comfort zones and giving them a chance to innovate by using technology in new ways.
"The idea with the Solve for Tomorrow contest is to have students think about what's out there, see if they can be the next person to make a better mouse trap, and solve a problem. It's fun to watch the kids then actually design and build the project," he said.
"If nothing else, they find out that there are certain things out there that no one was really aware of. While there are a lot of things we can make better and they're aware of what STEM can do, I think it's kind of like they can't see the tree because of the forest."
Bruns said it also reminds them the technology they have available to them can be used in extraordinary and innovative ways.
"That's what I want my students to think about," he said. "How can we take something that's being used to effect one thing and turn it around to possibly help with something else. With just a bit of tweaking, they learn that we can make it happen."
Projects like these build confidence in his students, Bruns said, allowing them to see they're able to solve their own problems when projects don't go perfectly or when a test fails. "To me, if they've done a project like this, when they get out in the real world they'll know that they'll be able to handle some of this stuff."
Their next deadline is the end of March and Bruns' students will spend the next several weeks trying to execute their project, putting together a prototype and testing it with the help of local producers. Following that, they'll create a three minute video explaining their project and sending the results to the contest judges.
If they make the finals, they will present their project to another panel of judges virtually later this year. Bruns believes they have a good chance of being a finalist this year.
"I think we can make it work, and our idea I think is simple enough that it can really make a difference for our community and anyone who raises livestock," he said. "I've got kids who are really excited and really bright and who are going to make the difference – and that's the exciting part for me."