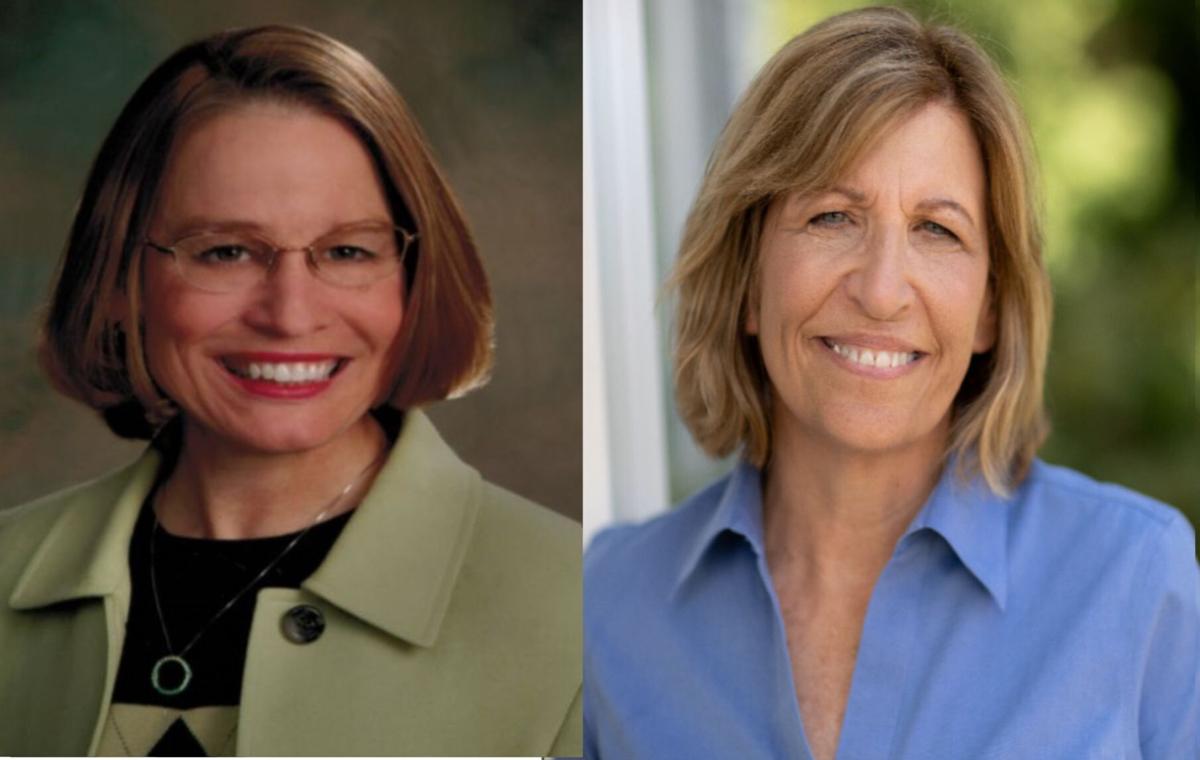 Iowa's Republican U.S. senators and newly elected members of the state's congressional delegation sent a letter Tuesday urging U.S. House leaders to reject Democrat Rita Hart's pending petition challenging the outcome in Iowa's 2nd Congressional District election
The letter, signed by U.S. Sens. Chuck Grassley and Joni Ernst and incoming Republican Reps.-elect Ashley Hinson and Randy Feenstra argue granting a petition for a full hand recount of ballots cast in the closest federal race in the country would set a dangerous precedent.
"Any action to bypass or overturn a fair election conducted according to Iowa law would not be well received by the citizens of our state and would result in a cloud over the results of such efforts," the delegation wrote.
The letter was addressed to U.S. House Speaker Nancy Pelosi, D-Calif., Minority Leader Kevin McCarthy, R-Calif., House Committee on Administration Chairman Zoe Lofgren, D-Calif., and Committee Ranking Member Rodney Davis, R-Ill.
Republican state Sen. Mariannette Miller-Meeks of Ottumwa was declared Congresswoman-elect after a bipartisan canvassing board of top state officials vote unanimously on Nov. 30 to officially certify the election results. Miller-Meeks edged Hart by six votes out of more than 400,000 cast following a district-wide recount in all 24 counties, for a margin of just 0.000014%.
Miller-Meeks received her certificate of election from Iowa Secretary of State Paul Pate last week and has begun making preparation to set up her congressional and district offices.
Hart, a former teacher and state senator from Wheatland, argues the recount was marred by errors, discrepancies and inconsistencies in how ballots were reviewed from county to county, resulting in thousands of ballots with recorded under and over votes not being examined for voter intent. Some counties did complete hand recounts, some did complete machine recounts and some, including Scott County, did a hybrid version of both.
Given the lack of a fair and consistent recount process across the district, Hart said she will ask the Democrat-controlled U.S. House to conduct a full review and hand recount of ballots.
Republicans have blasted Hart's decision to bypass Iowa courts, taking the decision out of the hands of impartial Iowa judges and subjecting it to a partisan process controlled by Pelosi and liberal Democrats.
Hart contends state law does not provide sufficient time to mount an effective challenge in Iowa court, asking a five-judge panel to review the results and do in less than a week what 72 recount board members were unable to do sufficiently in two weeks.
Iowa's majority Republican congressional delegation argued the recount process in Iowa was fair, with representatives from both campaigns and a neutral third member guiding recounts. The delegation, too, argues Iowa law provided adequate time for the opportunity to conduct a full hand recount but that delayed decisions by Hart's campaign compressed the timeline.
While the U.S. Constitution grants the House and Senate power to determine the election and qualifications of its members, such power should be used sparingly and only after losing candidates have exhausted all other remedies, according to the letter.
"Iowa's election system is fair and thorough," the delegation wrote. "It should not be replaced by an inherently partisan political process."
Hart has yet to file her petition with the House Committee on Administration but was expected to do so later this week. Whether the committee will take up the petition is not known.
It is not unheard of, but rare for Congress to intervene in a U.S. House election.
The last time it did so was in 1985, when the Democratic-controlled House voted to seat Democratic incumbent Frank McCloskey after its recount determined he had won Indiana's 8th Congressional District by four votes. The move nullified the state's certification of his Republican challenger as the winner, with Republicans walking out of the House chamber in protest.