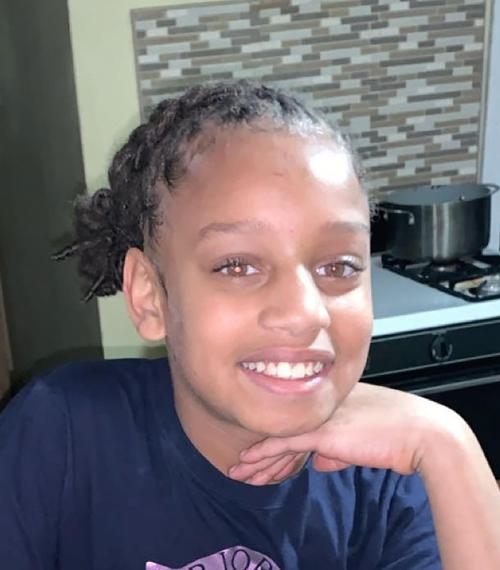 When 10-year-old Breasia Terrell was reported missing July 10 she was placed on the Iowa Department of Public Safety's list of missing people.
It is a list that's equal parts shocking and misleading.
According to the Iowa Department of Public Safety, there are 26 Davenport girls ages 19 or younger listed as missing. Breasia was the 15th girl reported missing in 2020. And in July she was second of three girls placed on the list.
But being on the list of missing people in Iowa doesn't necessarily mean you are still missing.
"The people on the missing list are people who have been reported missing by a police department or a sheriff's office," said Medina Rahmanovic, program planner for the Iowa Department of Public Safety. "You have to be reported missing to a law enforcement agency — and when that happens, you will be placed on the state-wide list of missing people.
"But to be removed from the list, you have to be reported as located by the law enforcement agency that reported you missing."
Rahmanovic said located missing persons aren't always reported.
"So it is very possible that there are 26 missing girls in Davenport," Rahmanovic said. "But it's also very likely that a number from that list of missing have been returned but not reported."
Rahmanovic said blaming the reporting agency for the lack of resolution reporting isn't fair to law enforcement agencies. The key to understanding why returned children and teenagers are sometimes not reported requires a look at how young people are most often classified.
"There are several classifications — or incident types — for missing children. Family kidnap, lost, endangered or physically threatened are some of those," Rahmanovic explained. The most common classification is juvenile. A child listed as juvenile is considered to be a runaway.
"Many children who run away from home do return and the parent or guardian or foster parent forgets to notify the police. That means the state's missing list will not be updated."|
Breasia was listed as a juvenile incident type — even though an Amber Alert was issued for the 10-year-old on July 15.
"I don't have a reason why she is listed as juvenile," Rahmanovic said. "That may have come from how she was first reported to the police and then to us.
"Your incident-type status can change once you're on the list, but that has to be reported by a law enforcement agency."
When given the state's list of all girls reported missing from Davenport and asked for confirmation and comment, the Davenport Police Department said it would need a formal open records request first. The response to the formal request said it has 32 "females under the age of 21 listed as missing at this time" and two of those are considered "missing persons." One is presumed to be Breasia. The police response did not name the other missing girl.
The Davenport Police went on to say "Of the outstanding 30 individuals, 25 are runaways. Seven of the 25 have been resolved as a result of the individuals having returned. Eighteen remain as current runaways."
The police response left five girls or teens completely unaccounted for, and did not provide further information about the 18 presumed to be "current runaways."
The Davenport Police Department declined to comment on any individual girls considered missing or any runaways.   
Get local news delivered to your inbox!
Subscribe to our Daily Headlines newsletter.