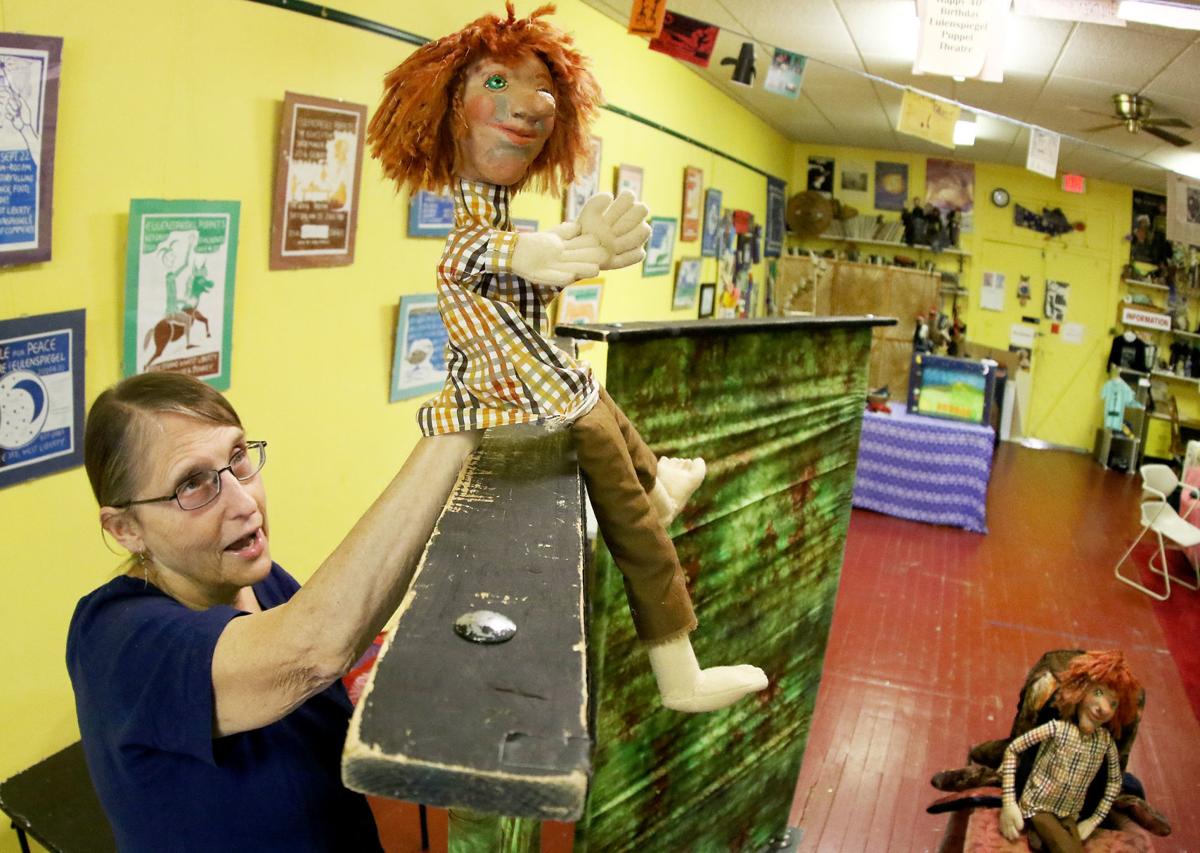 The little storytellers are well-known in some Iowa circles.
Kids in West Liberty know all about them, for sure.
But the puppets of the Eulenspiegel Puppet Theatre Company — residents of Owl Glass Puppetry Center in West Liberty — also have made a name for themselves far beyond Iowa's borders.
You have free articles remaining.
Born from the imagination of founder Monica Leo and her puppeteer pals, the stringed entertainers have been performing in schools for decades. Their work has been so appreciated, the Eulenspiegel puppets earned the prestigious Iowa Arts Award in 2000 for long-term commitment to excellence in the arts by Leo and her troupe.
Their commitment also takes them on the road — from performances at national and international puppeteer festivals to tours in Germany, Japan and Austria.
The little troupe now is preparing to host a big event, welcoming puppeteers from Iowa, Kansas, Missouri, Colorado and Canada for the Great Plains Puppet Train, a regional festival.
In this week's Big Story, reporter Linda Cook rolls out the red carpet for a group of performers who turned an unusual hobby into a celebrated, full-time endeavor.
Get local news delivered to your inbox!
Subscribe to our Daily Headlines newsletter.