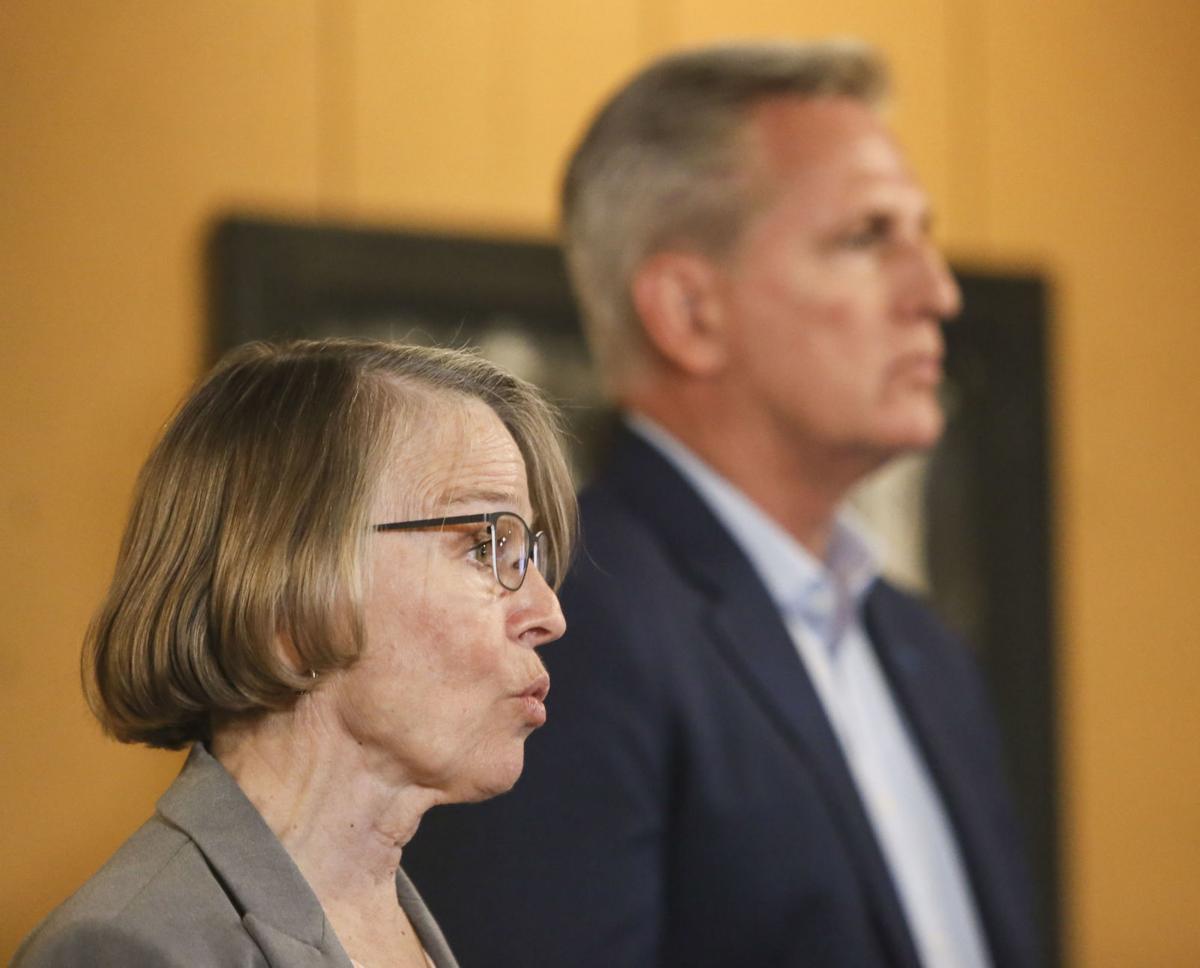 Democrat Rita Hart has withdrawn her election contest of Iowa's 2nd Congressional District race, after months spent asking Congress to investigate the six-vote win of U.S. Rep. Mariannette Miller-Meeks, R-Iowa.
"Despite our best efforts to have every vote counted, the reality is that the toxic campaign of political disinformation to attack this constitutional review of the closest congressional contest in 100 years has effectively silenced the voices of Iowans," Hart said in a statement Wednesday announcing her withdraw of the election contest. "It is a stain on our democracy that the truth has not prevailed, and my hope for the future is a return to decency and civility."
The news comes just hours after House Republican Leader Kevin McCarthy made a stop in Davenport to show support for Miller-Meeks and decry Democrats' attempts to potentially overturn Iowa's state-certified results in one of the closest federal races in U.S. history. And it follows weeks of persistent House GOP attacks and fundraising efforts attacking Hart's challenge as an effort to "steal" the election as part of a partisan power grab to pad House Democrats' narrow majority.
The National Republican Congressional Committee began airing ads this week targeting Iowa's lone Democrat in Congress, U.S. Rep Cindy Axne, over a House panel's ongoing review of Iowa's 2nd District election results.
A handful of moderate House Democrats in competitive districts in recent weeks have expressed reservations at the prospect of the Democratically-controlled House reversing a state-certified election and unseating Miller-Meeks. Particularly, some said, after bashing Republicans for trying to overturn former President Donald Trump's 2020 electoral defeat to President Joe Biden by voting against certification of the electoral college results in key swing states based on unfounded claims of voter fraud that led to a violent and deadly insurrection at the U.S. Capitol Jan. 6.
"It's been counted, recounted and a bi-partisan (state) election board had voted" to certify the razor-thin results, McCarthy told reporters in Davenport before Hart's announcement. "It's time to move on."
Miller-Meeks, of Ottumwa, edged Hart, of Wheatland, by six votes out of nearly 400,000 cast. 
Hart's campaign was challenging the results, claiming 22 ballots — including those of Scott County voters — were legally cast but not counted following a district-wide recount in all 24 counties because of errors by election workers.
Among the 22 ballots not counted were two curbside ballots cast by voters living with a disability in Scott County and an absentee ballot cast by Jo Donna Loetz, who accidentally ripped the envelope when sealing her ballot.
"I want my vote to be counted, you know I had voted ever since I've been 18 years old, and I think it's my right to do that and I want certain people in the offices, so I think something should be done," Loetz told reporters earlier this year.
Miller-Meeks and Republicans argue Hart's campaign should have taken up any issues in Iowa's courts.
"States and state law needs to guide elections," Miller-Meeks said in an interview with Simon Conway on iHeart Radio following news of Hart's withdrawal. "We all know the rules and we all should have to play by the rules, not change the rules if we don't get the result we need."
Hart had argued she did not go through the courts because Iowa statute does not offer enough time for a sufficient appeal process, providing roughly a week for a panel of judges to hear the case, establish rules of evidence and potentially recount the entire district.
Hart's campaign argued Iowa law prevented legally cast but wrongly rejected ballots from being included in the recount. Iowa Code states recount boards may consider only ballots considered by county canvass boards, even if made aware of legally cast ballots excluded from the initial count.
Hart, too, argued the Iowa recount process was marred by discrepancies and inconsistencies in how ballots were examined from county to county, resulting in thousands of ballots with recorded under and over votes not being examined for voter intent. As a result, lawful votes were likely not counted, her attorney argued in filings with the U.S. House panel asking for a uniform hand recount.
"Since Election Day, and throughout this entire process, my mission has been about ensuring the voices of Iowans who followed the law are not silenced," Hart said in her statement. "I am saddened that some Iowans' votes will not count through no fault of their own. The work of ensuring it does not happen again will continue beyond this campaign. ... This has been a difficult process for all of those involved, and it's incredibly important that we work together to reform the system so this does not happen again in the future."
Miller-Meeks, in statement, thanked Hart for her decision.
"I know how extremely difficult it is to lose an election, but for the people to have faith and confidence in the election system and Iowa laws, it was gracious of her to concede at this time," Miller-Meeks said. "I look forward to continuing to work to represent the people of Iowa's Second District."
Miller-Meeks, called the end of the contest "a tremendous relief" as she arrived at a vaccination clinic at the Washington County Department of Public Health Wednesday afternoon. Miller-Meeks, a licensed physician, had previously toured and administered COVID-19 vaccinations during a stop at a downtown Davenport clinic with McCarthy and U.S. Rep. Ashley Hinson, R-Iowa, earlier on Wednesday.
Miller-Meeks said Hart "did the right thing" rather than "drag the whole country through another contentious process."
Hart wished Miller-Meeks "all the best as she serves the people of this great state as congresswoman."
Miller-Meeks acknowledged that the election results show an evenly divided district.
"We are about as evenly divided as you can get," she said. "For those people who supported me, it's a relief and validation for them. For those who did not support me, I will truly work hard to be a congresswoman for everybody in the 2nd District."
Retired Iowa U.S. Rep. Dave Loebsack, the Democrat who previously held the seat and whom Hart and Miller-Meeks were vying to succeed in the November election, tweeted: "Rita Hart has always been a class act. I am sorely disappointed that she will not be our congresswoman this term."
Iowa Democratic Party Chair Rep. Ross Wilburn called Hart "a selfless and dedicated public servant" whose "efforts to ensure that every legal vote was counted in the 2nd District race are a reflection of her dedication to the people of Iowa."
"Over the past few months, we've seen dangerous, and frankly undemocratic rhetoric from Iowa Republicans who refused to let this bipartisan process take its course and decide the closest congressional race in 100 years," Wilburn said in statement. "At the same time, we've watched a coordinated effort in Iowa and across the nation to make voting more difficult and discourage people from participating in the democratic process. Like we have been throughout this process, we remain firmly committed to protecting the right to vote, making sure every legal vote is counted, and protecting the democratic process for everyone, regardless of who they vote for."
Republican Party of Iowa Chairman Jeff Kaufmann in a statement Wednesday said Hart's withdraw of her contest "should signal to every Iowan that the fight to take back the House and Senate in 2022 has begun."
"Democrats shamelessly went along with this effort to usurp Iowa elections and tried to drag it across the finish line for one thing — power," Kaufmann said.
Iowa Republican U.S. Sen. Charles Grassley also weighed in Wednesday.
"Midwest common sense has again prevailed over party politics in Washington," Grassley said. "Rita Hart did the right thing today by withdrawing her request that Washington partisans overrule the voices of 400,000 Iowans. Going down this road would have seriously damaged faith in our elections, which is why many in (Speaker of the House Nancy) Pelosi's own party expressed concern with such a blatant power grab."
Rod Boshart of the Cedar Rapids Gazette and James Jennings of the Southeast Iowa Union contributed to this report.
Photos: Miller-Meeks' District-Wide Tour to promote COVID-19 vaccines
040121-qc-nws-mccarthy-01.JPG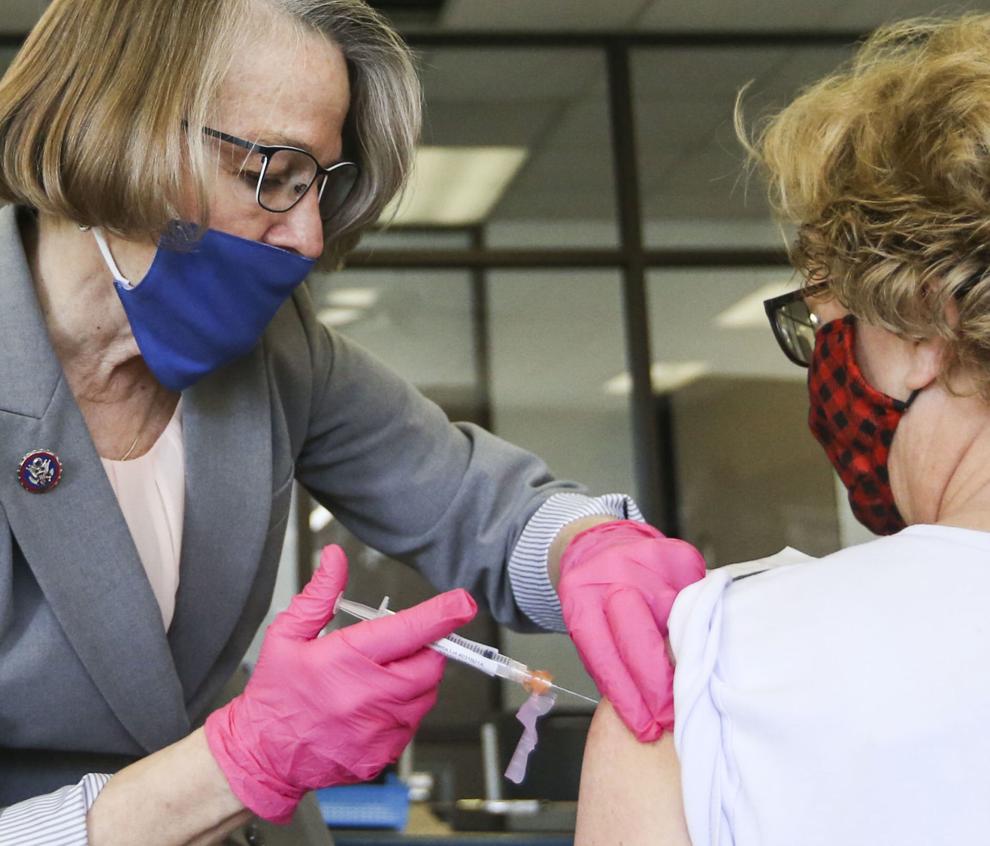 040121-qc-nws-mccarthy-02.JPG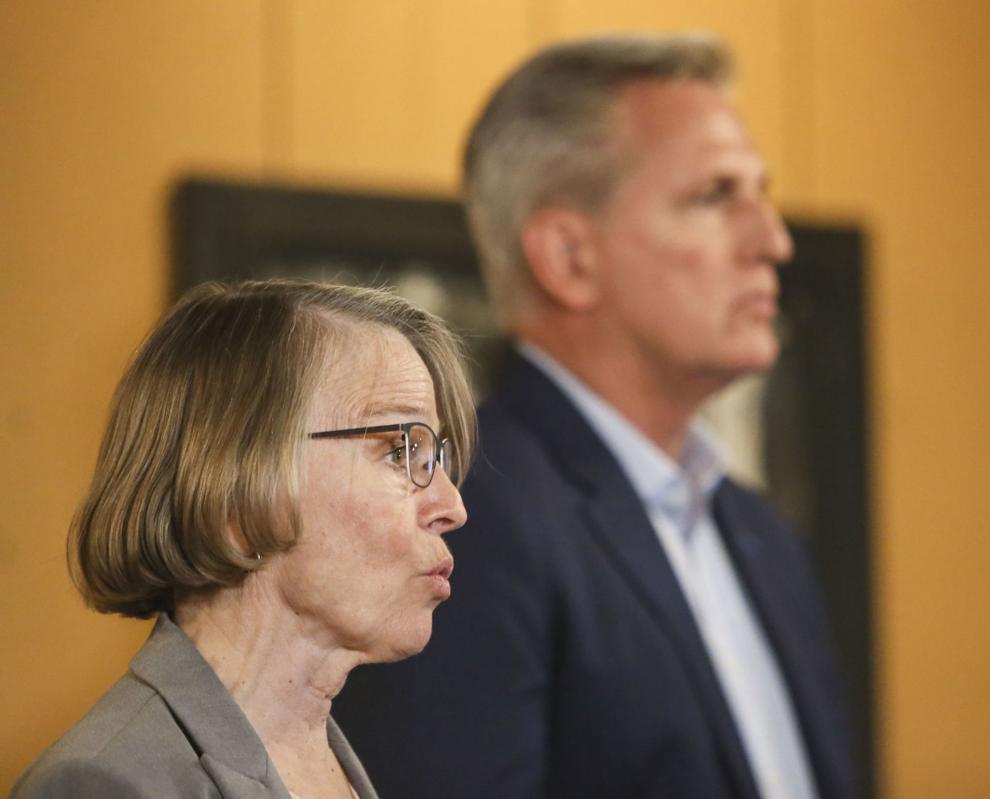 040121-qc-nws-mccarthy-03.JPG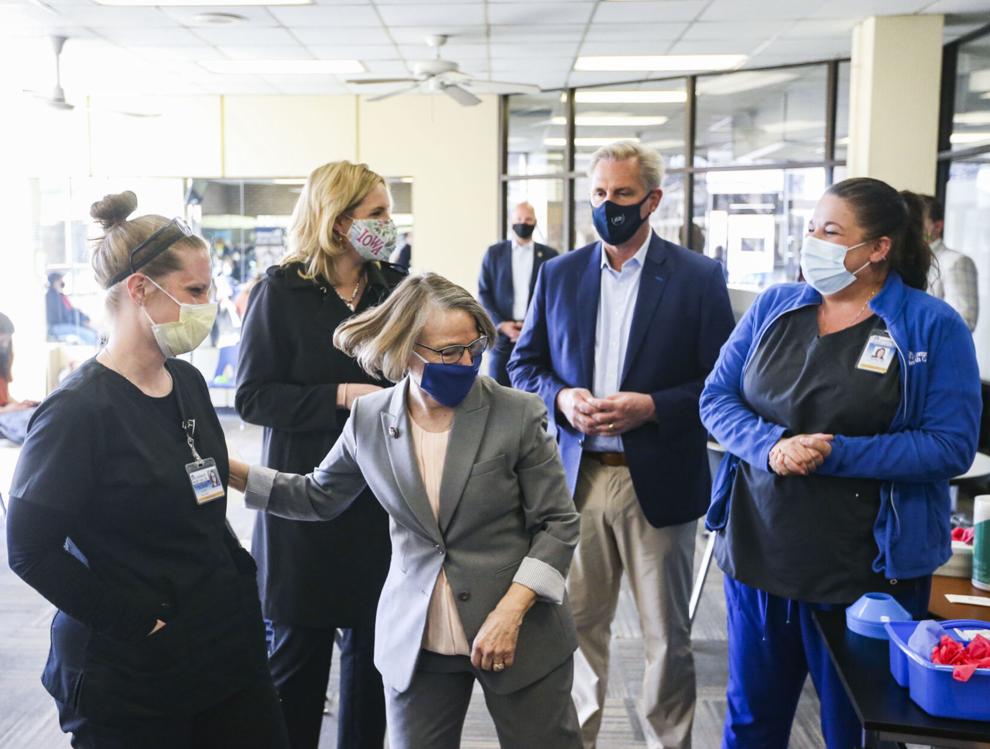 040121-qc-nws-mccarthy-04.JPG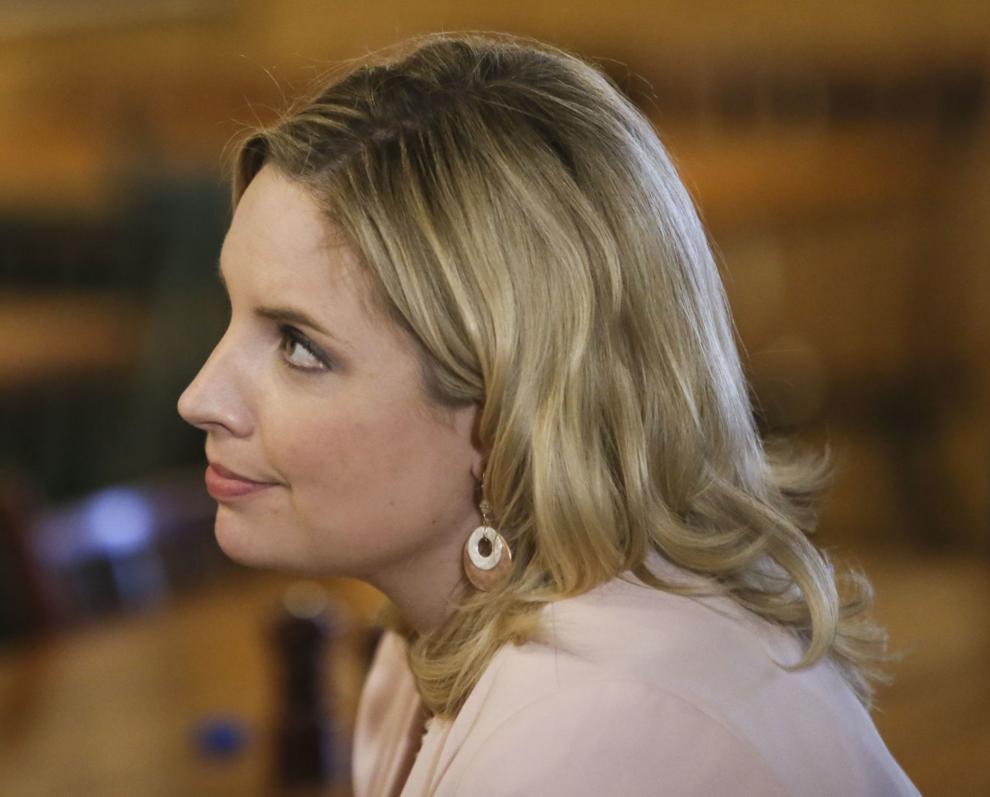 040121-qc-nws-mccarthy-05.JPG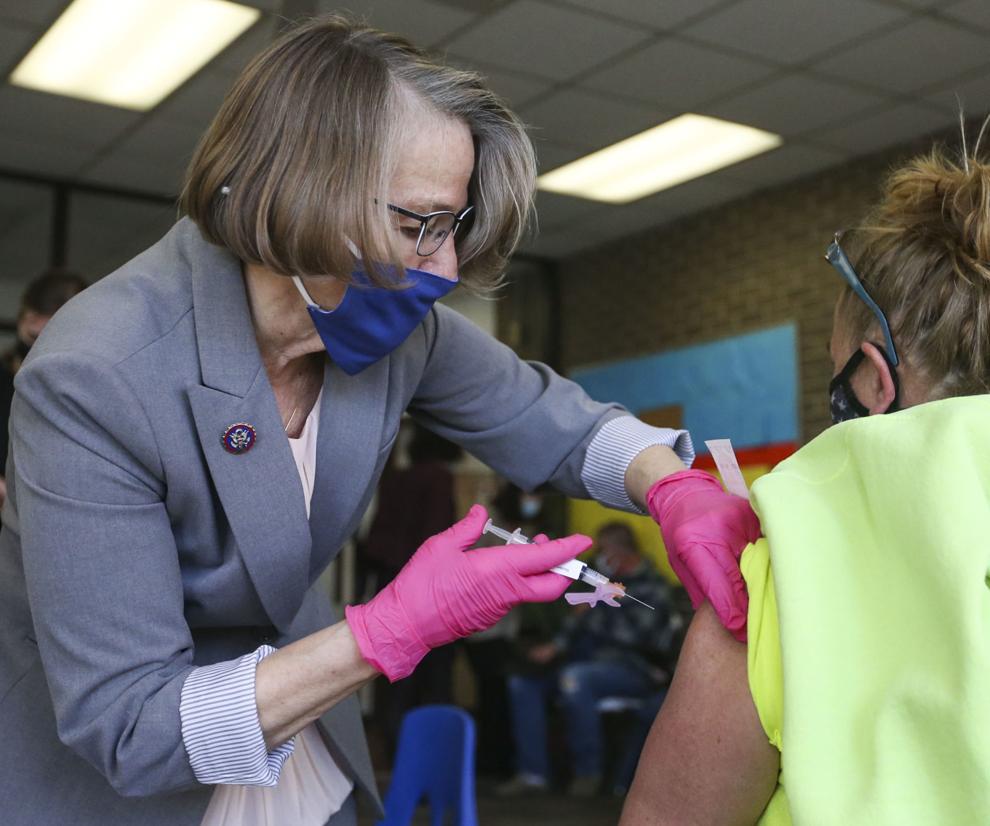 040121-qc-nws-mccarthy-06.JPG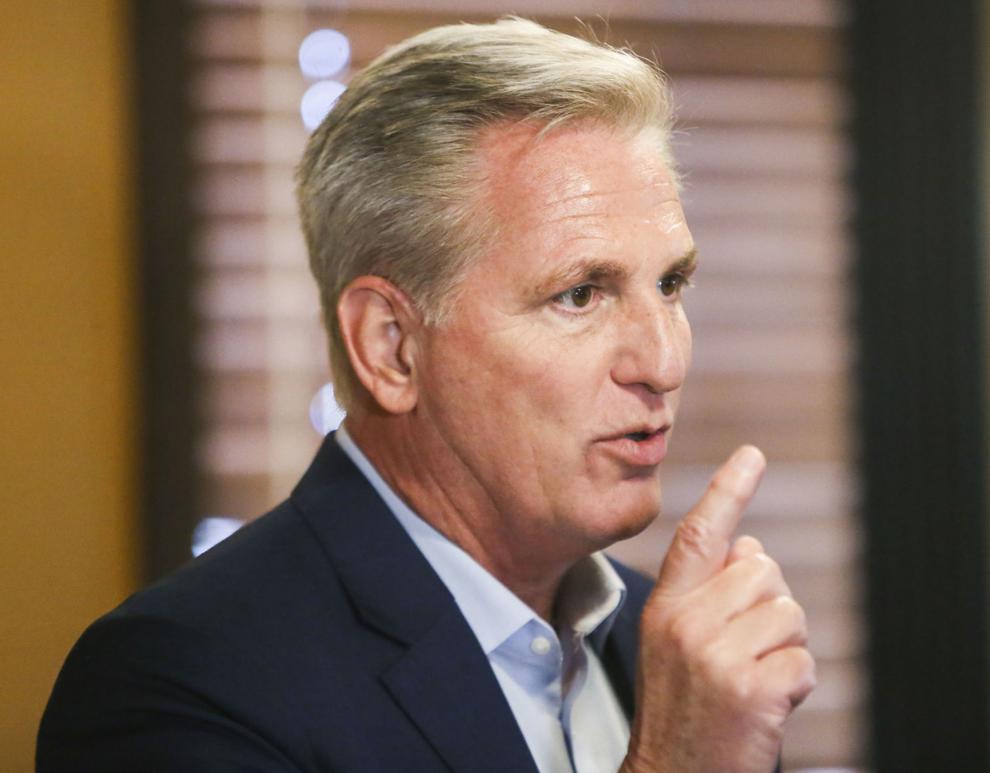 040121-qc-nws-mccarthy-07.JPG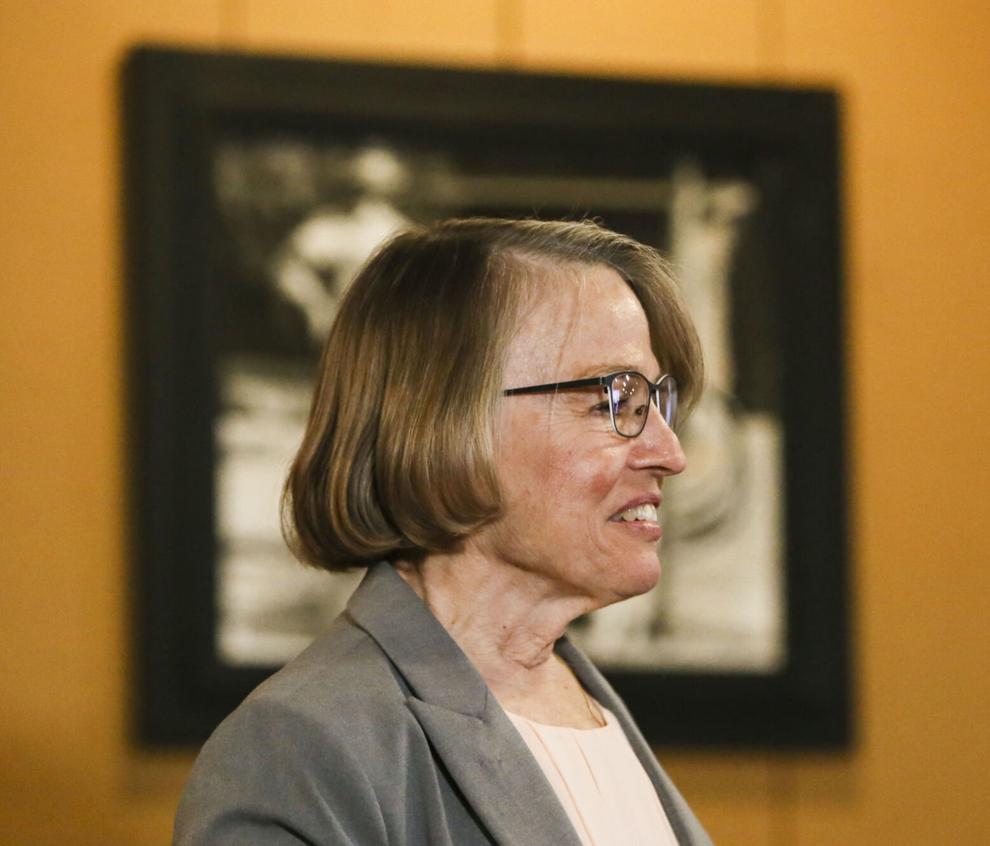 040121-qc-nws-mccarthy-08.JPG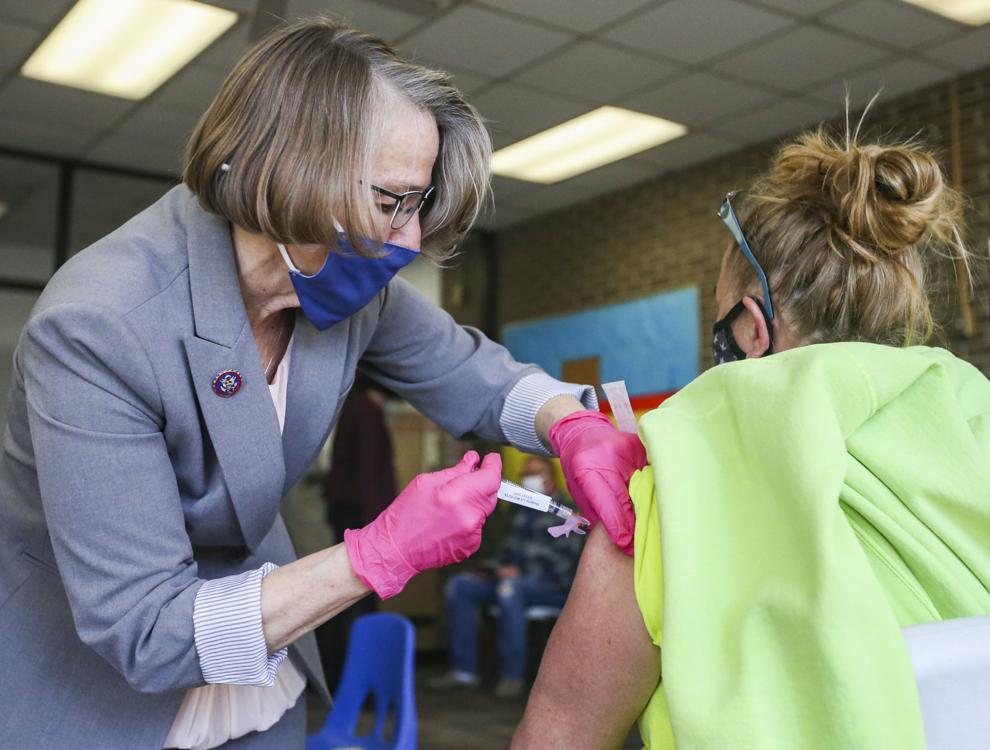 040121-qc-nws-mccarthy-09.JPG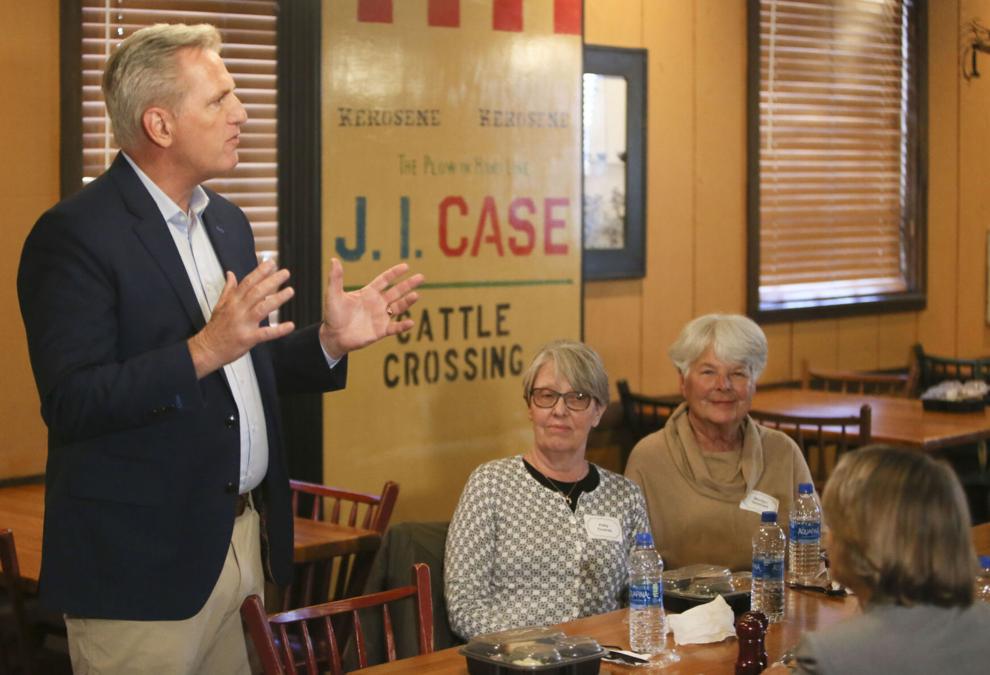 040121-qc-nws-mccarthy-10.JPG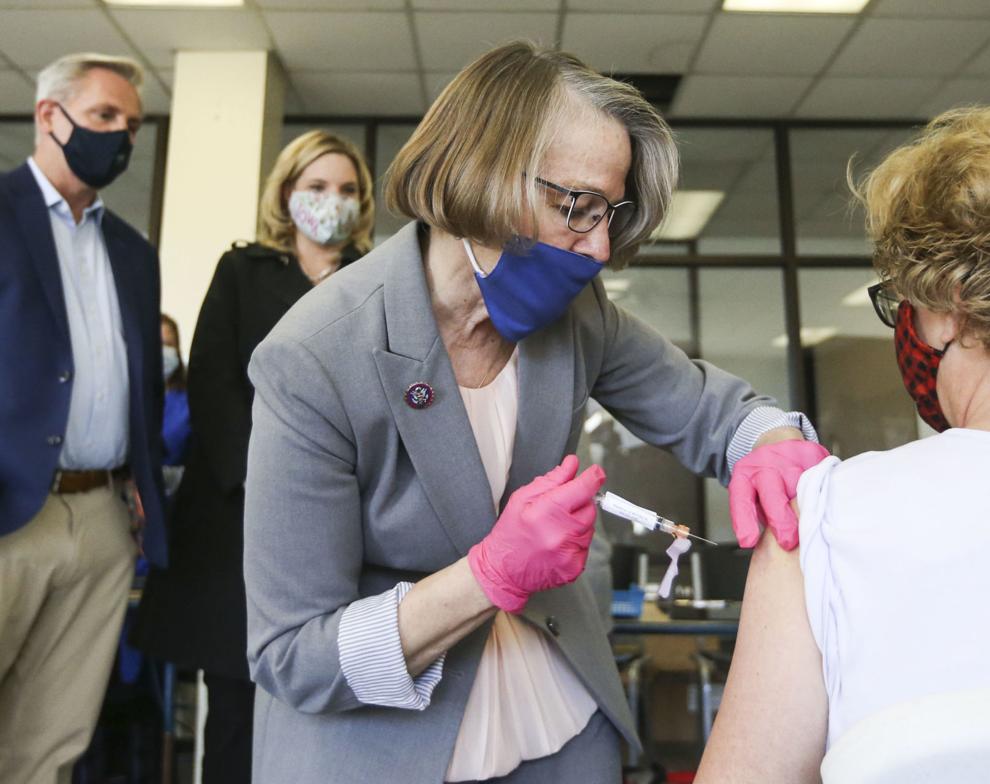 040121-qc-nws-mccarthy-11.JPG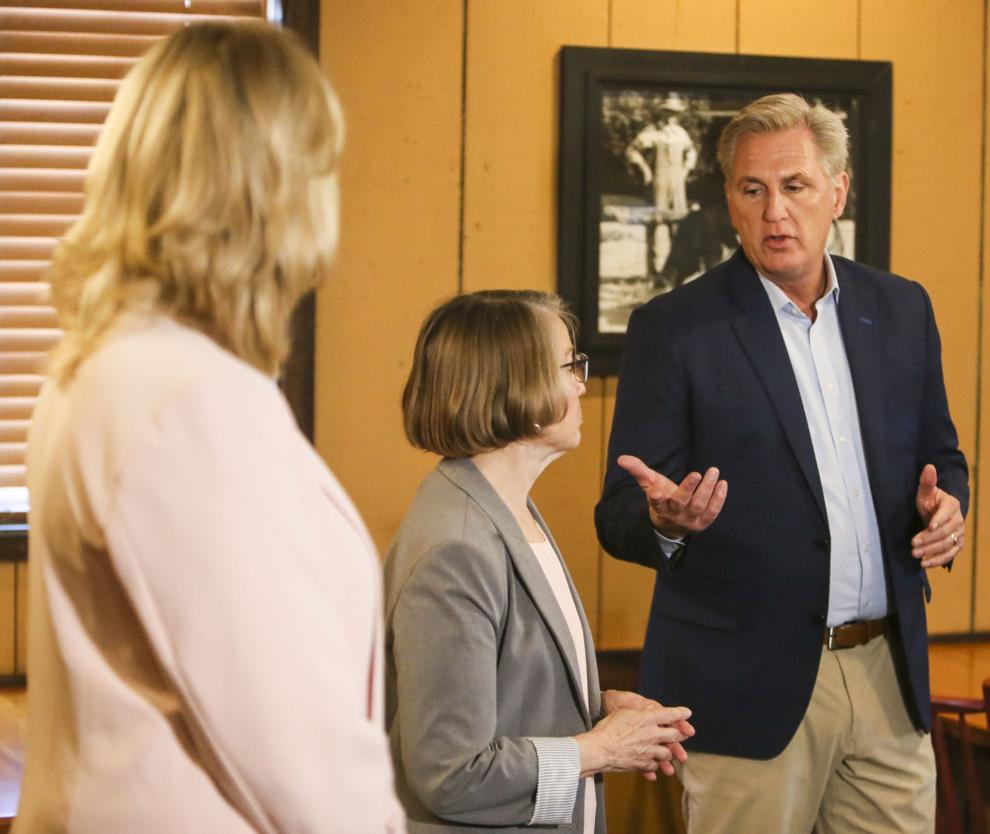 040121-qc-nws-mccarthy-12.JPG
040121-qc-nws-mccarthy-13.JPG
040121-qc-nws-mccarthy-14.JPG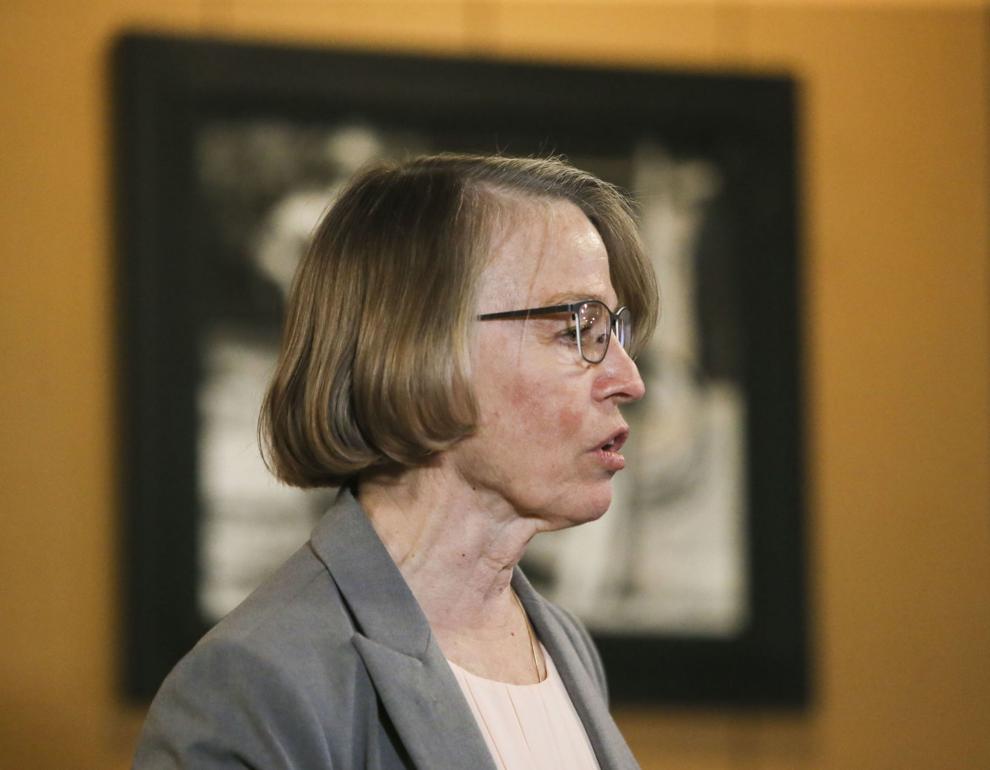 040121-qc-nws-mccarthy-15.JPG