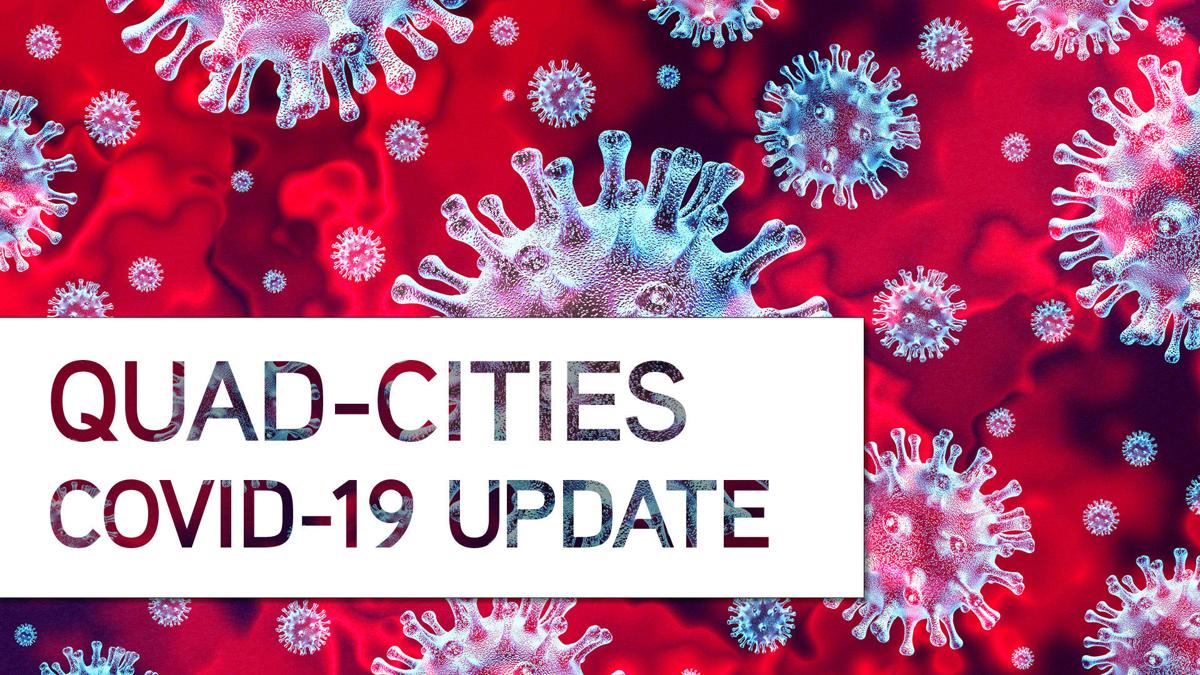 COVID-19 updates from public health officials Wednesday painted a bleak portrait as a total of six recent deaths were linked to the virus.
According to the Iowa Department of Public Health, COVID-19 claimed the lives of four Scott County residents during the seven-day period starting Wednesday, Sept. 29 and ending Wednesday, Oct. 6.
The COVID-19 death toll in Scott County is now 270.
The public health news out of Rock Island County was equally grim Wednesday, as the Rock Island County Health Department announced the deaths of two more county residents since Monday. The victims were a woman in her 40s and a man in his 70s. Both had been hospitalized.
"Since Labor Day, we have lost 14 Rock Island County residents," said Nita Ludwig, administrator of the Rock Island County Health Department. "Most alarmingly, the average age of these residents is 62, which is 16 years younger than (the) life expectancy in our county. All three of our widely available vaccines are highly effective at preventing serious illness and death. Please get vaccinated as soon as possible."
The total number of COVID-19-linked deaths in Rock Island County is 356. All told, the virus has claimed 626 Quad-Citians since the start of the pandemic.
COVID-19 in the Q-C, by the numbers
The Rock Island Health Department reported 95 new cases of COVID-19 since Monday's report. The total number of cases in the county since the start of the pandemic increased to 18,067.
The Iowa Department of Public Health reported 410 new cases in Scott County since Wednesday, Sept. 29. The total number of cases confirmed in the county rose to 25,884.
The vaccination rate across the Q-C showed few signs of expansion. The Centers for Disease Control and Prevention reported 90,515 fully vaccinated Scott County residents — 52.3% of the county's total population of 172,943.
According to the CDC, 67,192 Rock Island County residents are fully vaccinated. That's 47.4% of the county's population of 141,879.
All told, there are a combined 177,707 fully vaccinated people living in Scott and Rock Island counties. That's 50.01% of the combined population of 314,822.
Currently, 41 patients are hospitalized in Rock Island County with the virus. The average age of newly infected patients is 38.
Iowa revamps COVID-19 testing
Since President Joe Biden's employer vaccination and testing mandate last month, a spotlight has been put on the availability of testing.
Throughout Scott County, those without physicians or care providers who needed tests pointed to a process slowed by a self-test, mail-in system that left many waiting for days for results.
According to a news release from the state, a new drop-off system that utilizes the Scott County Health Department will speed up local testing.
To provide Iowans access to free COVID-19 testing, the Iowa Department of Public Health, the Iowa Department of Homeland Security and Emergency Management, and the State Hygienic Lab recently launched a testing locator map at coronavirus.iowa.gov. By entering a city or zip code, Iowans can find testing near them, including all Test Iowa test kit pick-up sites, and locations across the state where in-person testing is available. The site also included an overview and any associated cost.
The testing locator will be updated as more locations are submitted by providers.
Seven Test Iowa pick-up sites will also provide same day delivery to SHL, in an attempt to expedite test processing. Samples dropped off Monday-Friday at these sites will be collected and delivered daily to the SHL by a contracted courier service.
In Scott County, the Scott County Health Department, 600 W. 4th St., Davenport, will serve as this site.
Test results will be sent by email and should be available within 24 hours after the lab receives a test kit.
Because an increased demand for testing puts additional strain on health care clinics and emergency rooms, the IDPH recommends Iowans consider the following testing options based on their circumstances:
Iowans with mild symptoms consistent with COVID-19 or those who have been exposed to an individual who has tested positive should seek testing or use Test Iowa at home.
Iowans seeking testing for travel or other purposes should purchase a home test kit or schedule an appointment at a local pharmacy.
Individuals experiencing severe symptoms or those who are at high risk of serious illness should seek medical care.