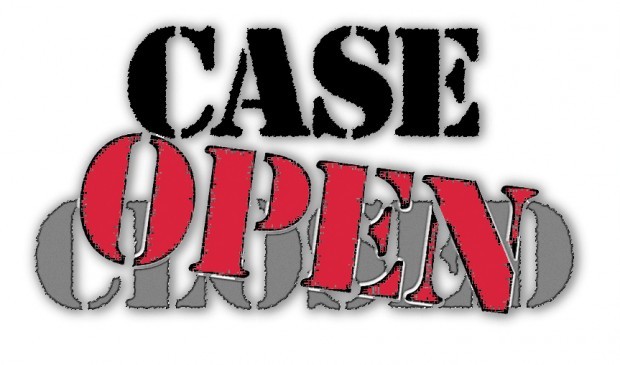 MUSCATINE, Iowa — Law enforcement officials say they haven't stopped investigating a pair of unsolved homicide cases involving two Muscatine County men whose deaths happened more than a decade ago.
Corey Wieneke, 22, was found bludgeoned to death in his rural West Liberty home on Tuesday, Oct. 13, 1992. A baseball bat found close to his home was considered to be the murder weapon, but no one was ever charged. in the case.
Scott Tompkins, 23, of Muscatine was shot on Park Avenue on Nov. 29, 1995. Though he was able to make a statement before he died, the case was never solved.
Cases such as these "are ones that we are mindful of in law enforcement," said Assistant Muscatine County Attorney Alan Ostergren. "We try to develop leads until someone is convicted."
Tompkins was shot when he stopped to fix his windshield wipers at the intersection of Park Avenue and Harrison Street in Muscatine. He was found wounded just blocks from the former Hardee's restaurant where he worked as an assistant manager. He was  taken to Muscatine General Hospital (now Unity Hospital) where he was pronounced dead that day.
No one was ever charged with Tompkins' homicide. but the Muscatine Police Department hasn't stopped reviewing evidence that may help nail down suspects.
Police Detective John Quinn has been working on the Tompkins case for years.
"I've stumbled upon something that may or may not help the case. There have been new technologies developed and evidence has been submitted and that is still being looked at," Quinn said.
He hopes this new technology, which he could not go into detail about, will be the key to charging someone with the crime.
Quinn, who has been with the Muscatine Police Department for 22 years, said there is a constant flow of cases, but when time allows, investigators dig back through cold-case evidence looking for new clues. They also research developing technologies that could help solve the cases.
The victim's mother, Sharon Tompkins of Muscatine, said that she isn't sure anyone will ever be prosecuted and she believes more than one person is responsible for her son's death.
"I still receive information from people who call. I think about his death almost every day," Sharon said. "People sometimes call on his birthday to let me know they are remembering him."
She said Tompkins was very easygoing and trusting and that he likely knew the person or people responsible.
Jim and Susie Wieneke of West Liberty say they would like closure in the death of their only son, Corey Wieneke.
"We are sure somebody knows who killed Corey. I don't know why we didn't  hound the police every day to know where the case was going. I think we were just in shock," said Susie Wieneke, 58. "We miss him terribly."
Wieneke worked at Wink's tap, now called Hatchet Jack's, in West Liberty. The bar was owned by his grandmother, Betty Wieneke, and he was the late-shift bartender. People say he was very likeable.
Wieneke's fiancée, Jody Hotz, last saw him alive around 8:15 a.m. the day he died and discovered his beaten body in his bedroom at 6 that night. A blood-stained aluminum softball bat found one mile from Wieneke's home was taken to the Division of Criminal Investigation's laboratory for testing, and was later confirmed as being the murder weapon, according to the Iowa Cold Cases Web site www.iowacoldcases.com.
Susie Wieneke said for a few years she was contacted by investigators about the case but it has been quite awhile since anyone has called. Even when they did call with questions about leads they never called her back to say what they found out, she said.
"It was so long ago," she said, trying to recall the details of the past. "There was some evidence and I think it was compromised because the scene was not secured very well."
Ostergren said officials can't discuss what they have done or learned about these cases in order to maintain the integrity of investigations. He and Quinn said it's important for the public to feel comfortable with sharing information with law enforcement to help solve these cases. Even if a person knows something small it could help give officers clues as to where to look for evidence.
"We would like the public to distinguish between third-hand hearsay and what we need to know. If they believe they have information, they need to contact us," Ostergren said.
Wieneke said she hopes a detective takes the time to pick up her son's case and go over it again.
"If it would have been solved it could help heal the pain," she added. "I do believe somebody knows who did this."
Sign up for our Crime & Courts newsletter
Get the latest in local public safety news with this weekly email.