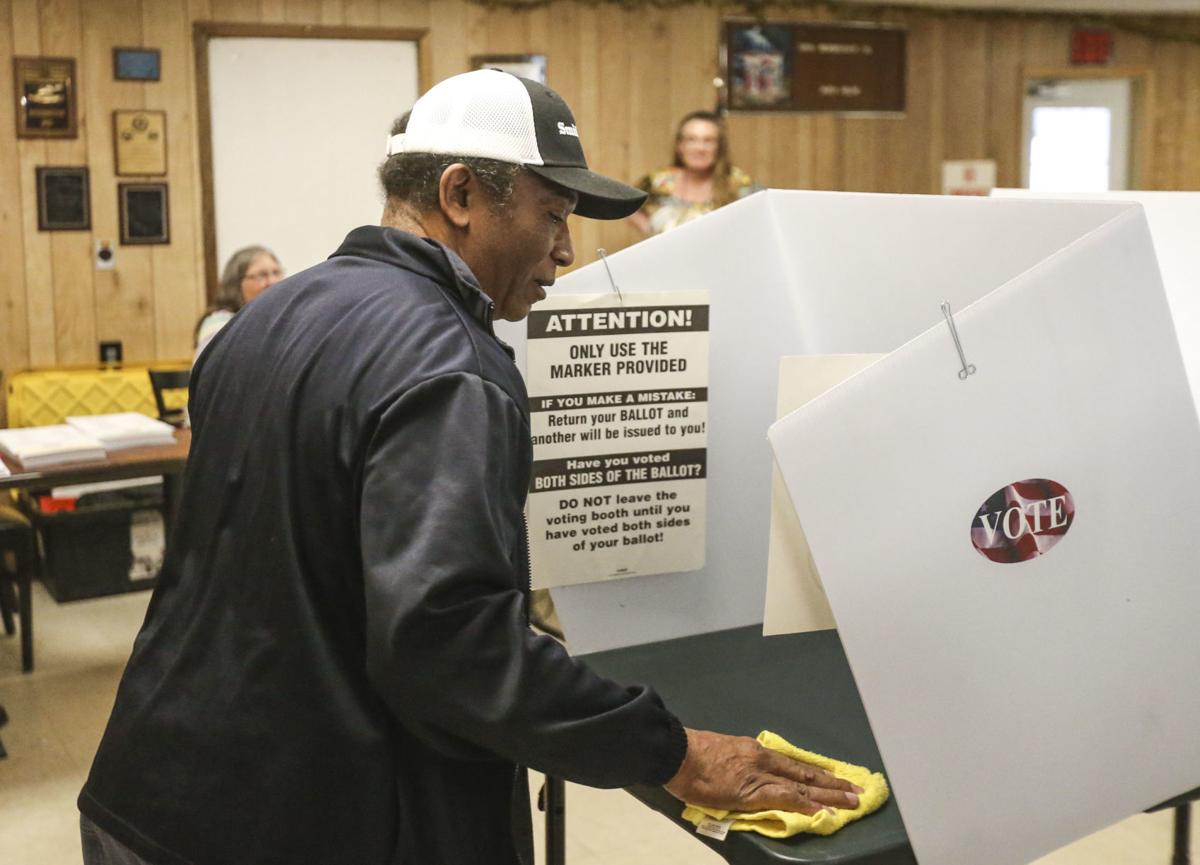 Concerns over COVID-19 did not stop voters from casting ballots Tuesday in Rock Island County.
Karen Kinney, the Rock Island County clerk, said Wednesday morning she did not believe COVID-19 had an effect on the election. All of her polling place judges were present and did an excellent job, and the voters came, she said. 
"It was constant," Kinney said. "It was steady all day at every location I went to."
According to the preliminary count, 20,886 of Rock Island County's 87,209 registered voters cast ballots, Kinney said. Final numbers won't be available for about two weeks.
That was about 24% turnout, which is in the typical range for a primary election, Kinney said. 
Data on previous primaries during presidential voting years back through 2008 are available on the county's election website.
These were the numbers for previous general primaries during a presidential election year:
2016: There were 96,885 registered voters, and 34,567 voted, or about 35.68% of the voters registered that year.
2012: The county had 87,636 registered voters, and 21,308 voted. That was about 24.31%.
2008: There were 117,900 registered voters, and 35,990 voted. That was about 30.53%.
Compared to these three primaries, 2020 did have the lowest turnout.
Chief Deputy County Clerk Nick Camlin said later Wednesday, while looking over the previous election numbers, that COVID-19 did have some effect Tuesday, but so did other factors, including the large number of presidential candidates.
The clerk's office took precautions because of the COVID-19 outbreak, Kinney said Wednesday morning. People manning the polling places were given hand sanitizer, disinfectant and paper towels to keep the polling places clean.
"And I did notice that throughout the day, many of the judges brought their own cleaning supplies," Kinney said.
She said she'd never seen polling places so clean.
"It was wonderful," she said.
Concerned about COVID-19?
Sign up now to get the most recent coronavirus headlines and other important local and national news sent to your email inbox daily.