Growing up in Rock Island as a Black person was tough. There was a lot of gang activity in the community at that time. (1980s and 1990s.) Those years were learning. I learned a lot. Being a young man at that point in time, I didn't really understand a whole lot. I guess you could say profiled back then, but me being a young man back then, I didn't really know it. But now I look back at the things that had happened to me and it was just different. Me driving down the street in a car, and I get pulled over and somebody else didn't. Even in Rock Island back then. I was a name but you know what, that didn't mean 200 nothings to everybody else. Some people did know me but I am not saying I was out there doing all this wild stuff. But I was a teenager. It was different. And my grandma told me stuff and told me how I needed to try to be to make it in this world. Be very cautious and observant of my surroundings. I am like that to this day.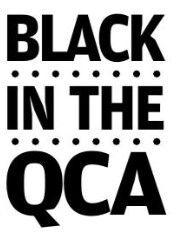 The Rock Island School system, it was different because unfortunately to me at that time there were a couple school teachers that I didn't get along with. It was just one of those things when I walked in that classroom, it was definitely different. I could feel the different presence in there when I walk in there. Overall, it was good. I was happy that we had an African American history class. We didn't have enough African American teachers, in my opinion. But nothing I could do at that time, being a high school kid. But I had to work hard. I was kind of known for my basketball but I still had to take class. I had to get my grades. It wasn't easy for me. I didn't have the benefits that everybody else had. Going out and eating three meals a day and all that stuff. It wasn't like that. Weekends were interesting. Days off that we didn't have school. Sometimes we had food and sometimes we didn't. You adjust and we just kept going.
At Indian Hills my first two years in Ottumwa, I will have to say that was a welcoming place. I really enjoyed myself at Indian Hills, I met some really good friends there. That was my first time really really around a bunch of white people because in Rock Island, I wasn't really around. I was in Rock Island so I was below the hill. I grew up in Arsenal Courts and stuff so I didn't see a whole lot of other stuff, but when I went to Indian Hills, it was definitely different and a culture shock. I was adjusting but people that I ran into they were very welcoming. They were nice. They were very helpful. It helped me adjust a lot, just in different races and stuff. That really helped.
From there, definitely went to a bigger city in St. Louis. St. Louis (university) is close to the hood so it was very diverse there. I met a lot of friends, but at the same time, you got profiled really quickly if you were walking in the wrong direction. I had to learn how to adjust to that. Me and my friends, we couldn't all get in a car together. Two of us yeah, but more than two usually sirens going on. So we tried to avoid stuff like that as much as possible. Actually tried to stay in our dorms as much as possible because stuff is going on, cops, they don't know who you are. I am not saying all cops are bad cops; I am not saying that. We just got profiled a lot more.
In my career, different places accept you and different places don't. It's about me adjusting to my surroundings, figuring things out as quick as I can, observing. And at the same time meeting positive people. Those are the people that you try to be around to enhance your way of life. Is it hard? Yes, because the chips are always against you but at the same time, you got to keep fighting to find a niche in life. That's what it comes down to.
When I was at Rocky, Coach Duncan Reid helped change my life.  He literally had a shoe box full of letters from colleges. And I didn't understand what it was. I was looking at it, 'like OK, what is this?' He sat me down and said, 'Well, it is colleges that want you to come play for them because they like the way you play.' At that time in my life, nobody ever finished high school. I wasn't thinking past high school because it wasn't part of our family. I was the oldest grandchild. Besides high school, nobody went to college. I had the opportunity. It presented itself.
I was at practice one night and I got smart with him and he got upset and he kicked me out. And he said, I will be down to see your grandma. I didn't think he was coming in to the apartment complex down there to talk to me or my grandma. But he came down, and he came right in and told her what happened. And from that point on, my grandma said, 'You will never have to worry about him again.' And that was it. And he said, 'Hey from here on out, we gotta make sure we get our grades right. We got to start bringing them up. It's got to be important to you, to have your grades.' Just that little advice that he gave me and just taking that opportunity to actually care about somebody...Ever since then, I've always been coaching.When I came back, he would ask me to help with the basketball leagues and stuff. After basketball, I just kept going.  I love working with kids. I love trying to get them opportunities that I had. It's a big world out there. And a lot of kids don't know it, but it's hard work. You are going to have to sacrifice something to get there. When you're in high school, unfortunately, it's your time. You got to sacrifice your time to make yourself better to get to where you're trying to get at.
Get local news delivered to your inbox!
Subscribe to our Daily Headlines newsletter.