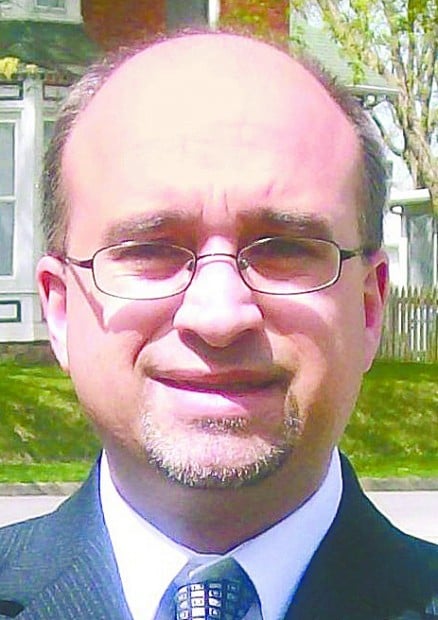 MUSCATINE, Iowa – Mark LeRette, a four-year member of the Muscatine City Council and the former chairman of the Muscatine County Republican Party, said Monday he plans to enter the race to succeed State Rep. Mark Lofgren, R-Muscatine.
LeRette, 42, an eight-year resident of Muscatine, said he plans to make the formal announcement for the District 91 seat at 7 p.m. Wednesday at Port City Underground, 208 W. Second St., Muscatine.
LeRette's term representing the Second Ward on the Muscatine City Council expires Dec. 31, 2013. The Second Ward includes the West Hill Historic District and Muscatine's historic downtown.
LeRette said he plans to check with the Iowa Secretary of State's office this week about whether he can run for city council re-election in 2013 and for a seat in the statehouse, an election that won't take place until 2014. It's a determination he's not yet made, LeRette said Monday.
His decision to file for the statehouse came about rather quickly. LeRette said he galvanized the plan in his mind on Saturday following Lofgren's announcement last week that he intends to seek the GOP nomination to run against the presumed Democratic candidate, U.S. Rep. Dave Loebsack, D-Iowa. Loebsack said last week that he plans to seek a fifth term representing Iowa's Second Congressional District.
"The opportunity came up suddenly, but I always thought at some point I might test those waters and serve at the next level," LeRette said. "Now we have the whole summer parade and fair season to build up my name recognition. I can't miss out on the opportunity to meet with people."
He said he talked with several people before making his announcement and received endorsements from the people who matter the most: his wife of 16 years, Sharon, and their two school-age sons.
LeRette, a senior programming analyst with Centro Inc. in North Liberty, said his four-year term on the city council has helped him learn the process of how governments form their budgets. "There are some things at the state level that really have a negative cost impact on us at the local level," he said, including rapidly-increasing pension costs for firefighter and police officers. While Gov. Terry Branstad has said pension reform will be a legislative priority for next year, "it is an election year, so we will see," LeRette said.
LeRette said he and others on the city council have completed much of the items on his agenda when he ran four years ago, including reorganizing the Muscatine Convention and Visitors Bureau, beginning a curbside recycling program and promoting a tax abatement program for historic renovation.
If he's elected to the House of Representatives next year, LeRette said he'd like to help take on the state's infrastructure funding, particularly road construction and repair, as well as bridge replacement. "They're trying to fill a $250 million hole with a gas tax increase, and I don't think that's viable," LeRette said.
He said the feedback he's received from the people with whom he discussed his decision has been positive. "They support my decision, they think I'm a strong candidate and they wished me luck," he said. "It's been kind of a whirlwind process, but the advice I was given is, once you make a decision, hit the ground running."