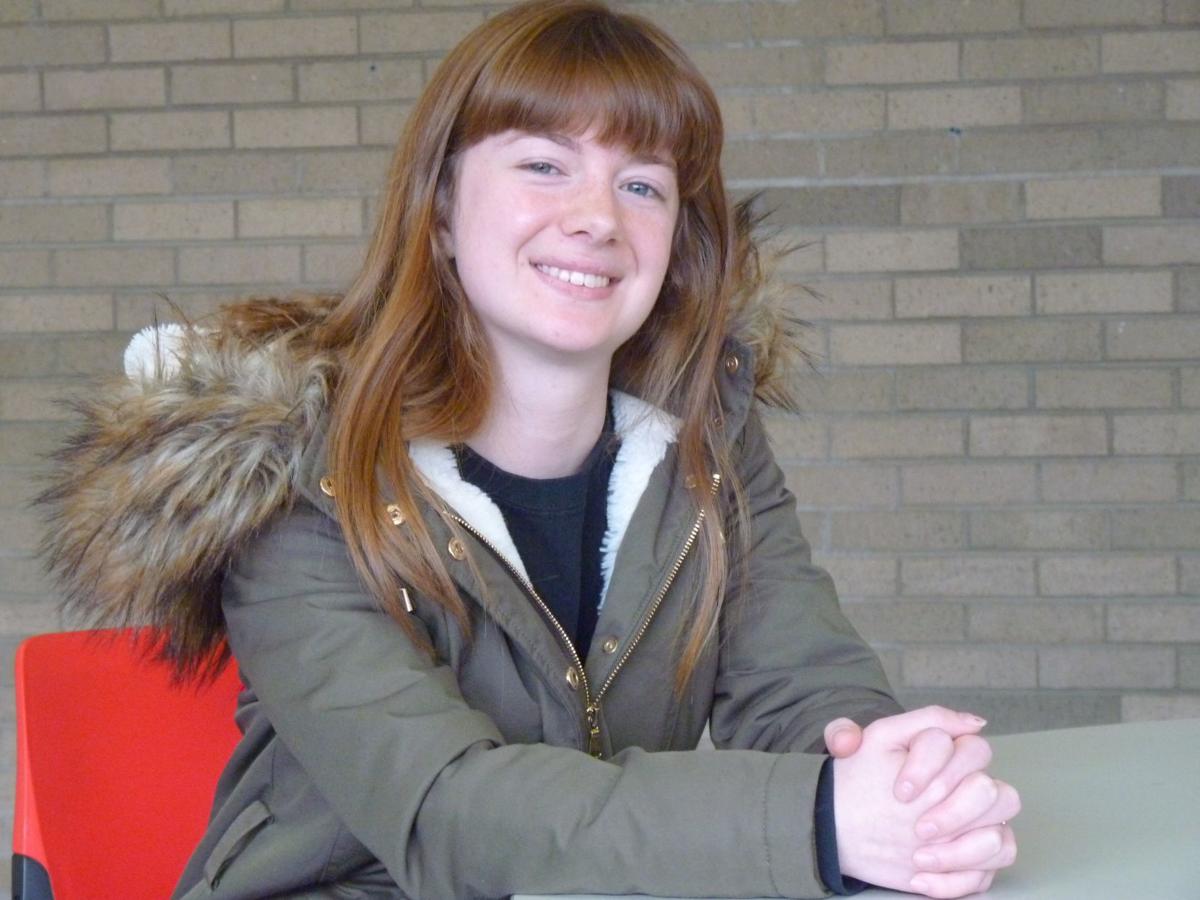 In downtown Muscatine on Wednesday afternoon few people wished to comment on the impeachment proceedings of President Donald Trump, with many claiming they have not been keeping up with the proceedings and did not feel they could give an informed answer.
In the Riverside Diner, server Hana Meyer glanced up at the TV on the wall every now and again as she waited tables. The people having lunch in the cafeteria were preoccupied with other business and few even paid attention to the television as the House Intelligence Committee opened impeachment hearings to investigate whether president Donald Trump abused his authority. Trump is accused of trying to strong-arm Ukraine into opening an inquiry on political rival and presidential candidate Joe Biden.
"Hopefully they figure it out," Meyer commented. "It's hard to know who to really believe."
Meyer also said there were times during the day people asked the hearings be turned off. Throughout the day in the diner, she had not heard anyone speak on the issue.
At Muscatine Community College, a few people had opinions on the proceedings. In the student union, the two large televisions were not on and there were no students waiting to watch the proceedings, which were airing all day.
Lisa Wiegel, assistant to the president of the college, also admitted she had not been watching the proceedings as much as she believes she should have been. She said she has been watching standard news reports on the proceedings and has been following discussion on social media.
"If there is something that is impeachable, then it's good they are going through this process," she said. "I don't know if there is anything there and too much time might be being spent on this when they should be thinking about other things."
Student Olivia Deen disagrees, saying she fully supports the impeachment process. Her only concern is Vice President Mike Pence may become President if Trump is removed from office.
"I think something needs to be done," she said. "I don't agree with much of what Trump has to say, so if he was impeached and Mike Pence became president I would feel even worse about it."
Deen admitted she wanted Trump removed from office "both" because she didn't agree with his policies and because she feels he committed a crime worthy of impeachment. She called the Ukraine phone call "questionable" and "suspicious."
While not part of a class, Deen said she has been following news of the coming impeachment hearings closely. She does not know how the hearings will play out, but said it is time for something to happen.
Eric Torres is not a student at Muscatine Community College, but likes to visit the library to study for his nursing boards. He said between studying and work he has not had time to keep up with the impeachment hearings. He also said he doesn't follow politics much.
"I know some people feel more strongly than others about it," he said. "They have the right to do so. It kind of depends on which side you fall on whether or not you are for the president."
In the student lounge Carmi Vrooks commented the impeachment is a good thing because it is following the processes that have been put into place for such a situation. She said even if Trump is removed from office there would be a bigger problem with Pence.
Get Government & Politics updates in your inbox!
Stay up-to-date on the latest in local and national government and political topics with our newsletter.