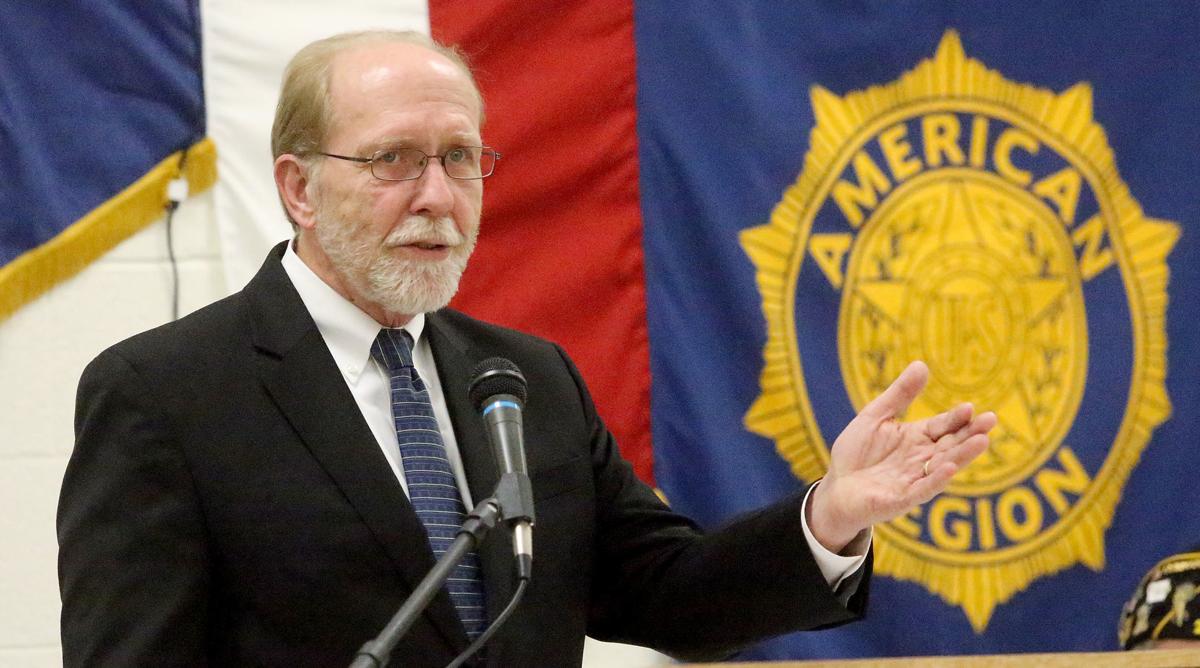 U.S. House Reps. Dave Loebsack, D-Iowa, and Cheri Bustos, D-Ill., are standing in support of an impeachment investigation against President Donald Trump following recent reports that the president may have sought help from a foreign power to find "dirt" on political opponent Joe Biden and his son.
Loebsack, who represents the Iowa side of the Quad-Cities in Congress, has for months remained measured in his remarks about the possibility of impeaching Trump. But in a statement Tuesday, the congressman said Trump's "actions and obstruction require this step of establishing an impeachment inquiry."
"It is unfortunate that we have ended up at this point," Loebsack added. "The American people deserve the full truth and it has reached the point where there is no other way to get the necessary information and an impeachment inquiry is justified." 
Loebsack's statement came as House Speaker Nancy Pelosi announced late Tuesday afternoon that the House would begin a formal impeachment inquiry.
Pelosi had brushed off earlier calls for Trump's impeachment, citing the political consequences that may carry for the Democratic Party and expressing a desire to have the American people remove him from the Oval Office at the ballot box in November 2020. But she reversed course Tuesday, saying during a nationally televised press statement on CNN that "the president must be held accountable" and "no one is above the law."
Earlier calls for impeachment centered on allegations that Trump's 2016 presidential campaign conspired with Russian government officials to sway the election and that Trump tried to halt the subsequent investigation led by Special Counsel Robert Mueller.
But a renewed push has emerged following recent reports that Trump may have withheld aid to Ukraine as leverage to convince Ukranian President Volodymyr Zelensky to investigate Hunter Biden — the son of the former vice president, a leading 2020 candidate — for the purpose of finding "dirt" that could harm the elder Biden politically.
An anonymous whistleblower alerted the inspector general for the intelligence community to a phone call that took place between Trump and Ukraine's leader in July, where Biden was discussed.
For his part, Trump has denied wrongdoing and repeatedly dismissed the concept of impeachment as a politically motivated "witch hunt." In a pair of Twitter posts on Tuesday, the president said Democrats are simply focused on hurting him and the Republican Party at their own expense.
"You will see it was a very friendly and totally appropriate call," the president said of his conversation with Ukraine's president in the tweet. "No pressure and, unlike Joe Biden and his son, NO quid pro quo! This is nothing more than a continuation of the Greatest and most Destructive Witch Hunt of all time!"
U.S. Sen. Chuck Grassley, R-Iowa, called the Democrats' action premature. Instead of waiting to read the transcript of Trump's conversation with the Ukrainian president, "Democrats have moved straight to starting the impeachment process," something they want "because they couldn't accept the results of the 2016 election."
The Democrats' plan "reeks of hypocrisy," Grassley said. "The attention on unverified reports instead of an on-record admission shows why Americans are so distrustful of politicians and the media."
U.S. Sen Joni Ernst, R-Iowa, likewise said the move was meant to overturn an election Democrats didn't like.
"House Democrats have spent more than two years — since the morning of November 9, 2016 — engaging in antics to undermine President Trump. The fact that they are pushing for impeachment is no surprise, as their motives have always been crystal clear," she said.
Republican Gov. Kim Reynolds also had sharp words for Democrats, advising them to avoid getting distracted from dealing with ratification of the United States-Mexico-Canada Agreement on trade, immigration reform and other issues of import to Iowans.
"My message to Congress is do your job," said Reynolds.
Meanwhile, whether U.S. Rep. Cheri Bustos, D-Ill., will side with other Democrats calling for an impeachment investigation remains to be seen. On Monday, Bustos released a statement categorizing Trump's actions an apparent "abuse of power" and called for a "thorough and unimpeded investigation of the whistleblower's report." 
But Bustos, who also chairs the Democratic Congressional Campaign Committee, stopped short of explicitly calling for impeachment proceedings to move forward. An email sent to a Bustos spokesman late Tuesday afternoon seeking comment went unreturned.
Rod Boshart and James Q. Lynch, of the Gazette Des Moines Bureau, contributed to this story
Get Government & Politics updates in your inbox!
Stay up-to-date on the latest in local and national government and political topics with our newsletter.