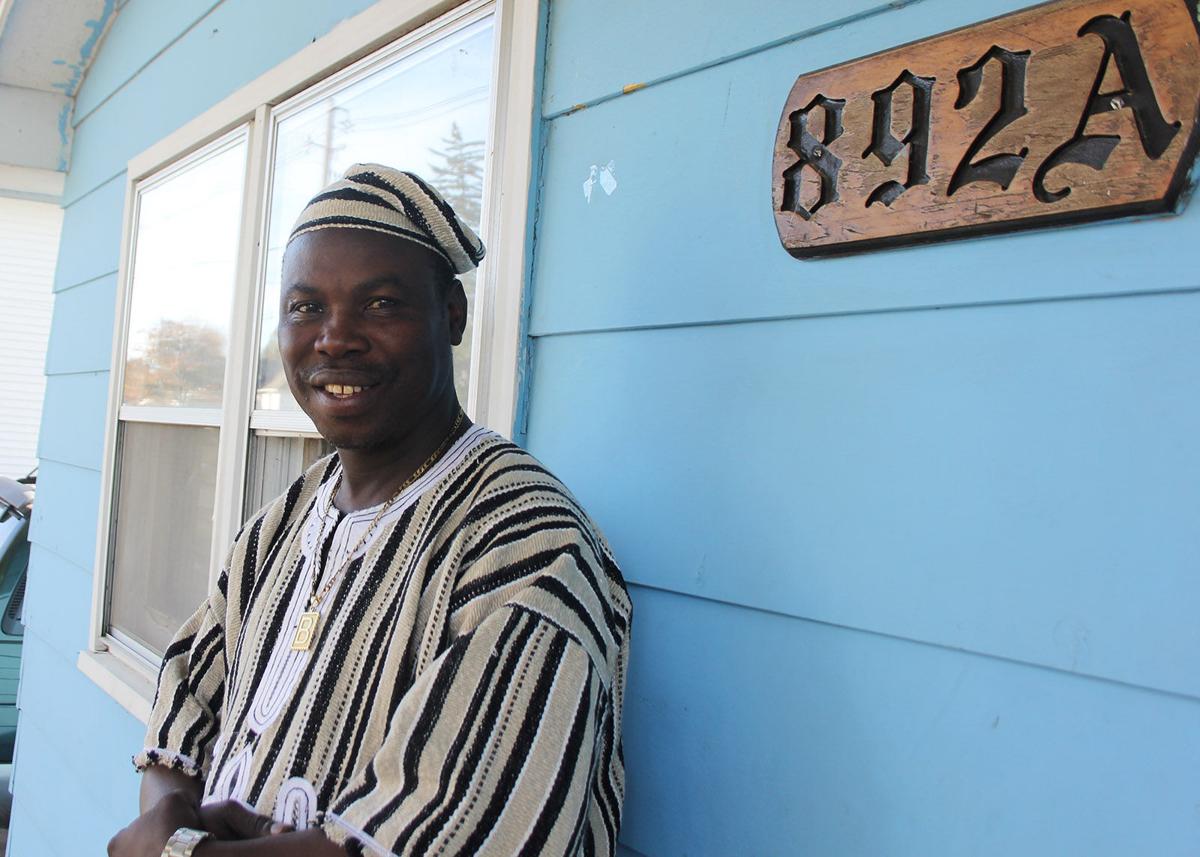 MUSCATINE, Iowa — John Moses Biah has all the American markers of success: a modest but inviting home in Newell Avenue, a car and a steady job at Allsteel. In his living room, a gargantuan flat-screen TV engulfs the wall behind it, and a plush rug adorns the floor.
On his brown sectional sofa, he recalls his previous life. A life marred by conflict, strife and hunger. A life as a refugee. He describes his previous life in big, urgent gestures, as though words alone are not enough to convey the message fully.  
"My life was very difficult. A lot of family members were killed," he said.
Biah lived in the Liberian capital of Monrovia with his parents, sisters and extended family when the civil war erupted in 1989. When rebels took over the city, he and his family fled the city by foot, walking for a month until they reached Ivory Coast.
"Later the same rebel group came to Ivory Coast and we moved to Guinea," he said.
In Guinea, Biah and his extended family lived in a refugee camp ran by the U.N. International Organization for Migration, which assists migrants in need. In the camp, two of his nieces died of pneumonia. He and his family would eventually come to the US, and would settle in different parts of the country.
Biah's story is not unusual, said Pastor Bruce Martin of Calvary Church in Muscatine. He estimates that since 1995, more than 600 Liberian refugees have made the city their home. The church created the Liberian Fellowship, where many Liberians congregate to worship.
The first Liberian refugee to ever come to Muscatine learned about the city because engineering company Stanley Consultants has branches in the city and in Monrovia, Martin said.
Many Liberians who come to the country as refugees eventually move to Muscatine to work in factories such as Tyson, Heinz and Allsteel.
Biah was one of them. He initially settled in Minnesota, while other family members settled in Georgia. He visited his friend in Muscatine a decade ago, and his friend convinced him to settle in Muscatine. Biah got a job in Allsteel in 2006 and has since made his home in the Muscatine.
The life he had built in the United States is stable and productive. He studies agriculture in Muscatine Community College. He also has a fiancé, Cecilia, an old friend from Monrovia who used to live in Atlanta.
He recalls his first few weeks in the United States with joy.
"There was an abundance of food," he said.
And there was snow. Lots of it.
 "It was my very first time to have seen snow in my life. It was like a miracle to me," he said.