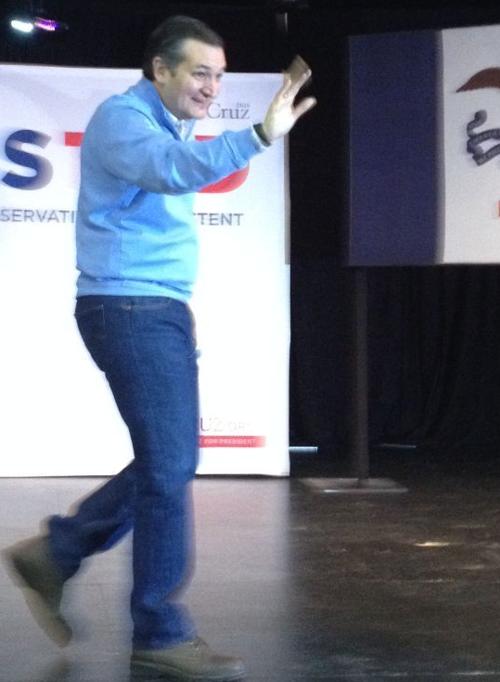 WILTON, Iowa — The Wilton Community Center was wall-to-wall with people Friday night, even 20 minutes before Sen. Ted Cruz actually arrived on stage.
The Texan, a leading GOP presidential candidate in Iowa, was introduced by his wife, Heidi. That came after the audience had viewed a video and listened to others, including Sen. Chuck Grassley, R-Iowa; Matt Schultz, former Iowa secretary of state; and Jeff Kaufmann, of Wilton, chairman of the Iowa Republican Party.
Cruz pulled no punches as he called the Obama administration the "most lawless in history." He said the United States is now in crisis, and the U.S. Constitution is under assault.
For his part, Grassley encouraged the audience to participate in the caucuses.
"The Road to the White House begins here in Iowa," he said. "Let's show America that Iowa is first in the nation, and is proud to be."
Dean Maiers and Kevin Kramer, both of Durant, were in the audience. Both  said they like Cruz, but also Donald Trump.
"I decided to come tonight to see the candidate Cruz first-hand," Kramer said.
Kathy Hartman and Chris Schoenig, of Wilton, were at their first-ever political event. Both said they will attend the caucus and plan to vote for Cruz.
The Temple family from Clinton, including Craig, Mary, and 6-year-old Alexis, drove to Wilton to see Cruz. Craig Temple, a small business owner, likes the senator's approach to government, he said.