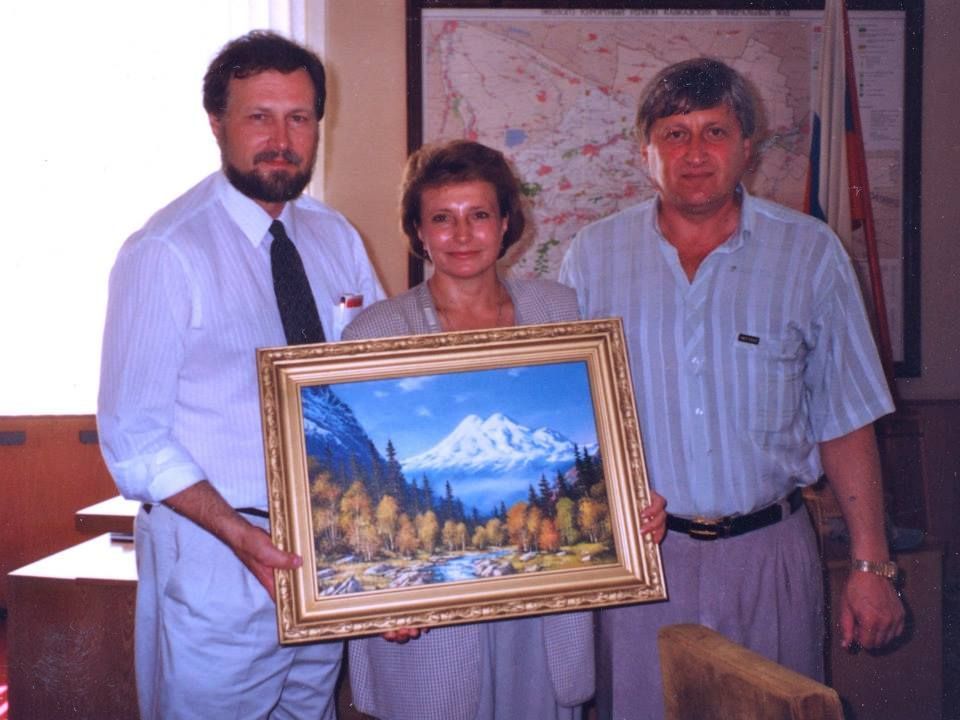 If Mayor Diana Broderson and the new mayor of Kislovodsk, Alexander Kurbatov, both attend a repeatedly postponed "summit" of U.S.-Russia sister cities planned for early 2017, it could signal a new chapter for the partnership begun in the waning days of the Cold War.
It was 27 years ago on March 4, 1989, when Mayors Viktor Beketov and Don LeMar signed the agreement in a ceremony at the Muscatine Art Center. Our towns became the first of several "twinned" cities established between Iowa and the Stavropol krai, our part in the diplomacy linking Iowa as a "sister state" with the corn-growing region which was the home of Soviet leader Mikhail Gorbachev. Nine city pairs joined us in the following five years or so.
Our Russian sister city does not grow corn, however. Kislovodsk, population 130,000, is nestled amidst a spectacular forested park above the steppe on the northern slope of the Caucasus Mountains a thousand miles south of Moscow and midway between the Black Sea and Caspian Sea. Its name means "sour water" referring to the mineral springs that are the lifeblood of the town's health spas and the bottled water that is one of its best known products.
Student exchanges were common in the early years, thanks to an arrangement worked out by the Muscatine High School principal who was among the first travelers from our side. Several students and some teachers made multiple visits and extended stays in both directions. Participants experienced home stays and family life, forming friendships that continue.
We exchanged city delegations and professional counterparts, especially during the first decade, bringing together hundreds of citizen diplomats. We hosted musicians and artists, healthcare workers and entrepreneurs, business people, journalists and more.
Muscatine's city finance director worked for a month in the Kislovodsk city hall, then hosted their officials here. Three Kislovodsk mayors visited here over the years, as well as several deputy mayors. Mayor Jeanette Phillips was the only Muscatine mayor to visit Kislovodsk, first as a teacher in a 1990 school exchange and again in 1994 when she took part in a Moscow conference of sister cities.
Taking a turn as local coordinator, I made six visits during the 1990s. My last sight of our friends was in 1998, just before the Russian economy went bust and not long before the rise of Vladimir Putin. Then John Schwandke took the lead for several years, culminating in an exchange of delegations in 2006 which yielded a second formal agreement pledging renewed efforts.
Visits continued through 2010 but with less frequency. The decline in exchanges was not unique to our two cities but was regrettably typical of what happened between our nations in the last 10 years or more.
Arrangements for the 2017 summit involve high-level negotiations to resuscitate the precious public diplomacy that once animated friendly contacts between the rival nations. As the saying goes, it's deju vu all over again.
Muscatine and Kislovodsk are on the short list of cities whose mayors have expressed interest. If all works out, Mayor Kurbatov will meet Mayor Broderson, probably in Washington, D.C., and visit Muscatine afterward as her guest. Then it's up to the rest of us.
For more information about Muscatine Sister cities, contact John Dabeet at johndabeet@ gmail.com.