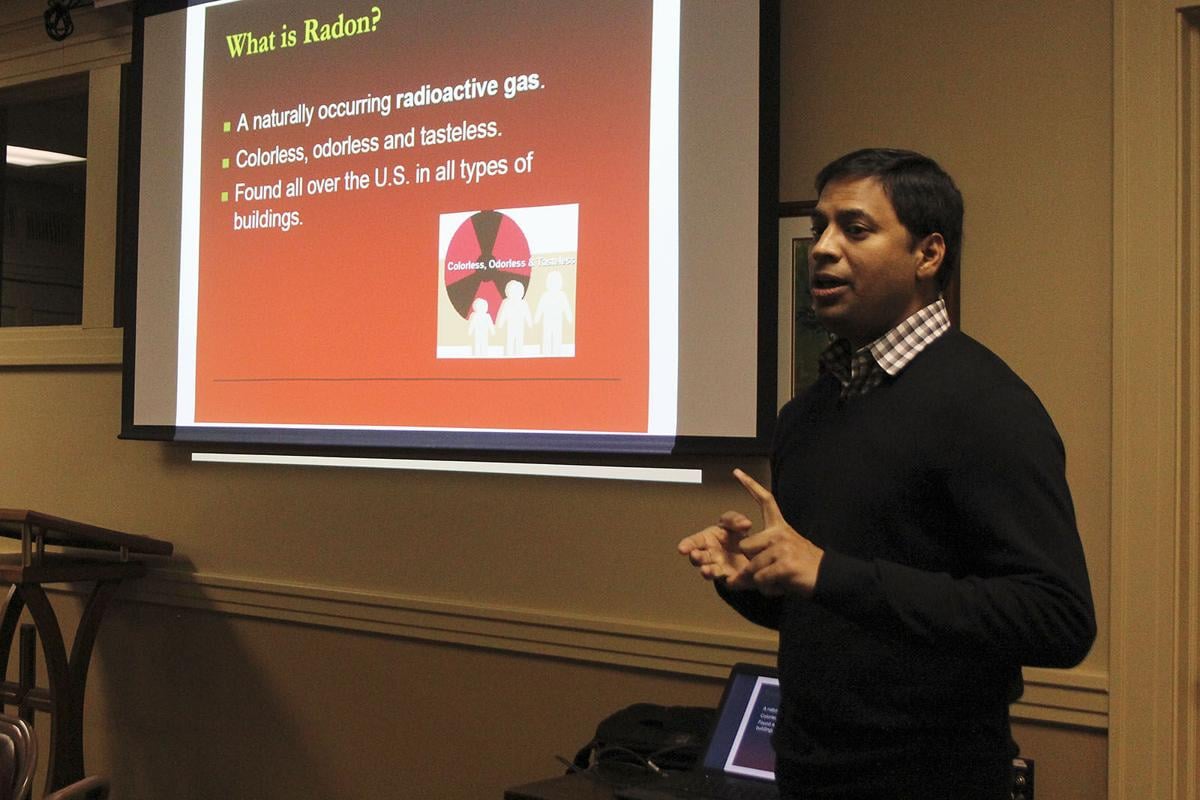 MUSCATINE, Iowa — About a dozen residents gathered at the First Presbyterian Church on Thursday night to learn about radon. They also received a free radon test kit. 
Gilda's Club, a cancer support and education organization sponsored the event to commemorate Radon Action Month. Dr. Suneel Parvathareddy of UnityPoint Health Trinity Muscatine discussed the origins and risks of radon exposure. 
"Radon comes from uranium, that's the same uranium that we use in power plants," Parvathareddy said, adding that uranium can be found in the ground, and when it decays, radon gas forms.
Though it is an odorless, tasteless gas that cannot be seen, radon is radioactive, and radon exposure is the second leading cause of lung cancer in the United States, killing upwards of 15,000 people a year. And Iowans are at greater risk of radon exposure, according to the Environmental Protection Agency. 
Parvathareddy said radon can enter the home through cracks in the floor or foundation and through plumbing fixtures.
"It's like a parasite because it is looking for ways to come out," he said. 
When people breathe radon, he said, it enters their lungs and damages the DNA there, causing mutations that give rise to cancer. 
The only way to know if radon is present is to test for it at home. And radon levels vary from house to house, so each house needs to be tested seperately. If dangerous levels of radon are detected, homeowners should visit the Iowa Department of Public Health's website to find a radon removal specialist in their area. For more information visit: https://idph.iowa.gov/radon/fix