In every meaningful way, white Quad-Citians fare better than Blacks — income, academics and resulting quality of life.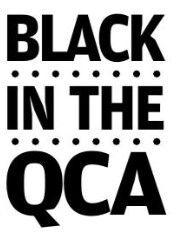 The gaps have long been known, but a data dive last year by the United Way of the Quad-Cities revealed a depth and breadth to the problem that was not previously portrayed in sum.
"At every benchmark — cradle to career — African American students in the Quad-Cities are consistently at a disadvantage compared to their white peers," United Way of the Quad-Cities wrote in its introduction of its new African American Leadership Society, AALS.
As AALS was preparing to launch in late 2019, the United Way sent its community impact manager, Alex Kolker, on a research mission. It was his job to collect and analyze data from a number of sources to accurately portray the status of racial equity in the region.
Kolker drew statistics from the U.S. Census, including its American Community Survey, which is updated annually. The Iowa and Illinois departments of education shared test scores and demographic information. He mined Health Initiative studies and collected data from St. Ambrose University and eight local school districts.
"Numbers don't lie," Kolker said. "It's real (racial inequality), and it's in our community. It's not good for a community to have that kind of inequity."
Particularly striking is the education gap. The numbers related to student performance helped the new AALS group form its focus, which now is directing resources at local schools, especially early grades.
Though the pandemic has thrown a wrench in their efforts, the United Way and AALS put a spotlight on Madison Elementary, a kindergarten-through fifth-grade school in Davenport.
Madison has 426 students, and 67 percent are minorities. Fewer than half of the students are proficient in reading and math, and the school population has a high poverty rate.
By teaming up with school officials and recruiting volunteers to mentor Madison students, AALS set out to make a difference.
"Our best-laid plans are on hold," said Karrie Abbott, United Way of the Quad-Cities' chief operating officer and vice president of community impact. "COVID slowed it down.
"We'll have a call-to-action for volunteers for our Read to Lead virtual mentoring, which we're working on now. Schools are dealing with a lot right now, and we need to let them sort that out and help as much as we can."
Dire educational performance is one of several areas in which gaping disparities exist among races in the Quad-Cities.
Income, family and household makeup and resulting poverty statistics also emerged from the numbers study.
For instance, Black Quad-Citians are three times more likely to live in poverty than their white neighbors.
• The per-person average income for whites is $32,734 but only $16,944 for Blacks.
• Nearly 52 percent of single-parent Black families live in poverty, compared to 26.2 percent of white families with one parent.
• For Quad-Citians over the age of 25, 21.6 percent of Black citizens didn't complete high school, and 6.5 percent of whites didn't finish.
"I was not surprised," AALS Manager Kayla Babers said of the numbers. "I have lived in this community my entire life and have witnessed first-hand the disparities and opportunity gaps that take place.
"These issue are not shocking in the sense that we were unaware. These issues have been ongoing; As a Quad-City community, we do not discuss the depth and severity of the divide. We need corporations, civic leaders, nonprofits, education leaders, health care systems and individuals throughout the Quad Cities to step up with the time, talent, influence and money to help dismantle systems that keep too many of our African American kids, adults and families from thriving.
"AALS is working alongside local activists and leaders to help close these gaps and ensure that every Quad-Citizen has the opportunity to live their best life."
The pilot program at Madison Elementary drew in nearly 40 volunteers, Babers said, and they were ready to get to work on helping to raise reading-proficiency scores when the pandemic pulled the plug, temporarily.
"Since that time, we (United Way) have been working to convert the in-person volunteer/student reading program to an online platform. The Madison principal and teachers are great partners and care deeply about their students," she said. "We're excited to be working to match volunteers with Madison students for an online-reading program that has the capacity to track comprehension and reading skills so we continue to work toward improved proficiency."
Black in the Q-C: In Their Own Words
Get local news delivered to your inbox!
Subscribe to our Daily Headlines newsletter.