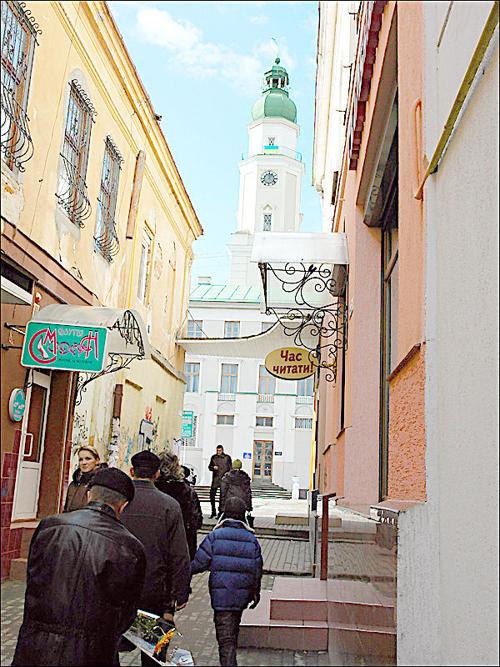 Editor's note: Muscatine has several sister cities in various countries in the world. Members of the Muscatine Sister Cities Board will be providing articles about each on a regular basis. 
Situated in the foothills of the Carpathian mountains, Drohobych is a 926-year old regional center in the Lviv Oblast of Ukraine with approximately 68,000 residents. It was originally founded because of salt deposits, the mining of which was its first industry. More recently, it became a refining center for the petroleum wells in the vicinity. Drohobych became a sister city of Muscatine sister in 1998 on the initiative of the late Ihor Zachko, a Drohobych resident and Walter Conlon's second cousin.
During its 926 years, Drohobych has been ruled by many European states, such as the old Kievan Rus, the Grand Duchy of Lithuania, Poland, Austria-Hungary, and the Soviet Union. When Ukraine declared its independence in 1991, with the solid support of the local residents, Drohobych finally was free of foreign rule for the first substantial time in its history.
It is the home of a regional pedagogical university, and it is near Truskavets, a spa resort town famous throughout the former Soviet Union and central Europe.
As is well known, the undeclared war with Russia has caused much suffering in Ukraine. While Drohobych is far from the active military area, she suffers from the economic strains of the war, and her sons are often casualties in the fighting. The people of the city have formed many voluntary organizations to help the soldiers and other victims of the war.
Walter Conlon is a retired attorney in Muscatine and a member of the sister city board. Oksana Shutko is a resident of Drohobych who is visiting Muscatine until January. For more information on sister cities, contact Muscatine Sister Cities President John Dabeet at johndabeet@gmail.com.