In the basement of Asbury United Methodist Church in Bettendorf, the first official meeting of Scout Troop 82 looked like any other meeting.
After announcements by the Scoutmaster, the scouts headed outside to learn how to make a fire. Then they came back inside and separated into small groups to begin memorizing the Scout's Oath and Law, essential for the first merit badge as a Scout.
For Emma Hupp, Torrin Heritage and Bella Boyle, it was an unprecedented success. Hupp, Heritage and Boyle are part of one of two all-girl Scout troops formed in the Quad-Cities after Feb. 1, when Boy Scouts became Scouts BSA and admitted girls. Another troop has been formed in Muscatine.
"I think I was [interested] in it for outdoor camping and in life in general," Hupp said of why she wanted to join Scouts.
Illowa Council Executive and CEO Jeff Doty said families nationwide had been contacting the national organization for years and asking why their daughter couldn't join. "It would be a lot easier for my family if girls could be involved in the program so we could do this all as a family, and as a result in the fall we started what we call 'Family Scouting,'" Doty said. 
Family Scouting allows girls to form separate dens, and Doty says girls have been coming along with their brothers on trips for years without getting a badge. Now they can fully participate and earn merit badges, and can advance through the ranks to Eagle Scout.
To get to the Eagle Scout level, members of BSA must work their way through Tenderfoot, Second Class, First Class, Star and Life before the Eagle rank. Along the way, they must earn 21 merit badges, of which 13 are required, such as first aid, camping and Citizenship in the Community, Nation and World. They must also show leadership in their troop and put in community service hours, culminating in a service project that they propose, perform and show a leadership role to others.
About 6 percent of Scouts earn the rank of Eagle.
While the Scouts now allow girls to participate, the troops are not co-ed. "While we believe that our program is for everybody, a lot of data still shows that single-gender programs are beneficial," Doty said. "They will be doing a lot of things together when they go to summer camps and those type of things where there will be boy troops there and there will be girl troops there."
At the first meeting Feb. 3, girls also brought friends to the meeting, and Doty said there were Cub Scouts working to earn their Arrow of Light and cross over into Troop 82. "So we expect it to grow pretty steadily over the course of the year."
"I've been involved in some way, shape or form since I was in second grade," Troop 82 Scoutmaster Eric Hupp said. "So we're looking at probably 30 years."
Hupp says he decided four or five months ago that he wanted to be a part of this change. "I wanted my daughter to be in Scouts, and I figured no better way than to grab it by the reins and see what we can do to get started."
By the end of the meeting, the girls had gotten an assignment: Research a topic of their choice to teach the other Scouts in preparation for the Klondike Derby later this month that will test their Scoutcraft skills and leadership abilities. 
They also unfolded their official flag that proudly displays their name: Troop 82 "Lunatic Leopards." 
Hupp, Heritage and Boyle were all excited to go camping, and to the Klondike Derby.
"I just thought because Boy Scouts was more outdoors, more like me, and I just thought I'd try it," Boyle said. "And so far it's been really good."
020419-qct-qca-scouts-001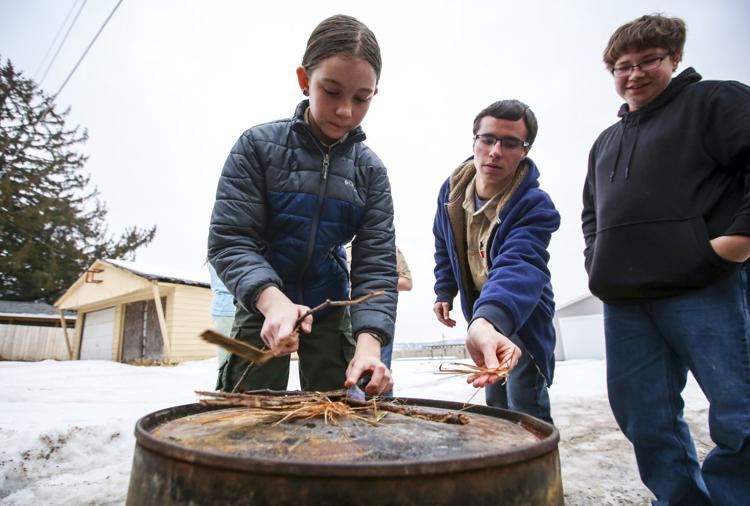 020419-qct-qca-scouts-002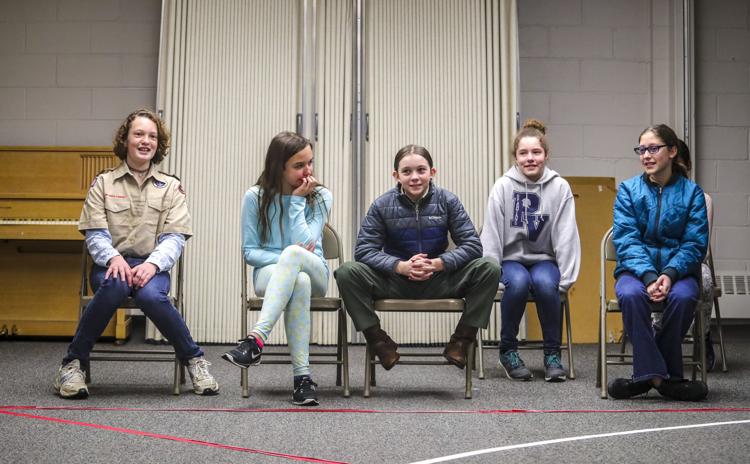 020419-qct-qca-scouts-003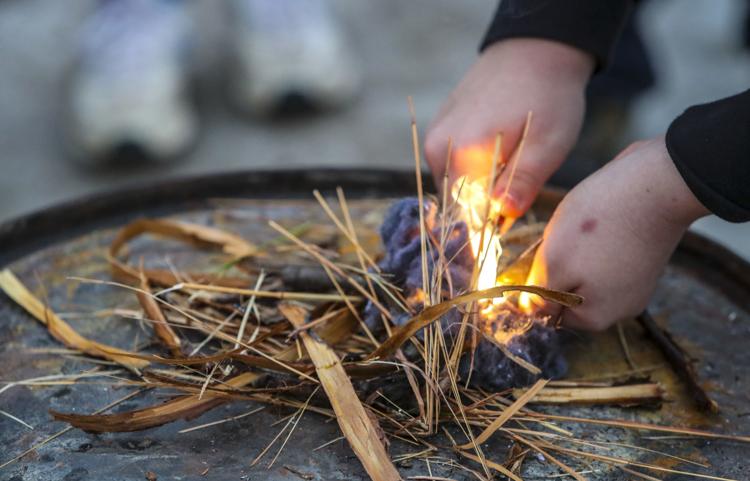 020419-qct-qca-scouts-004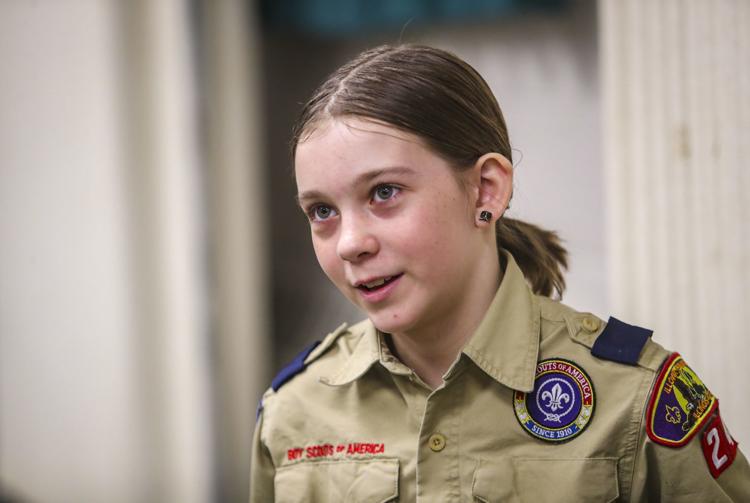 020419-qct-qca-scouts-005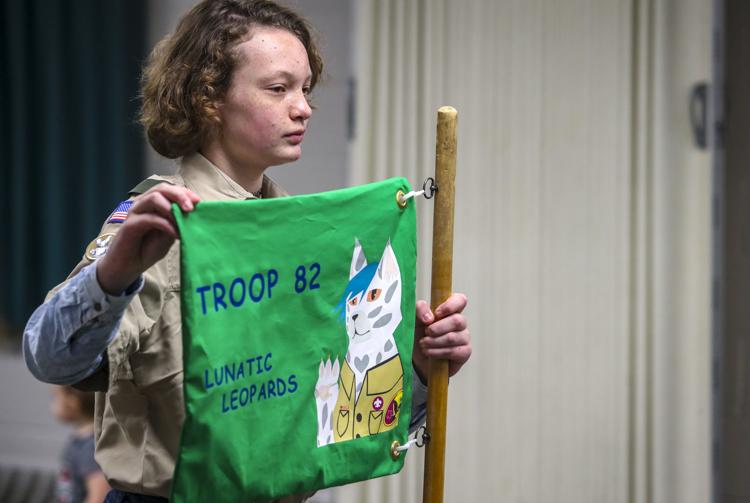 020419-qct-qca-scouts-006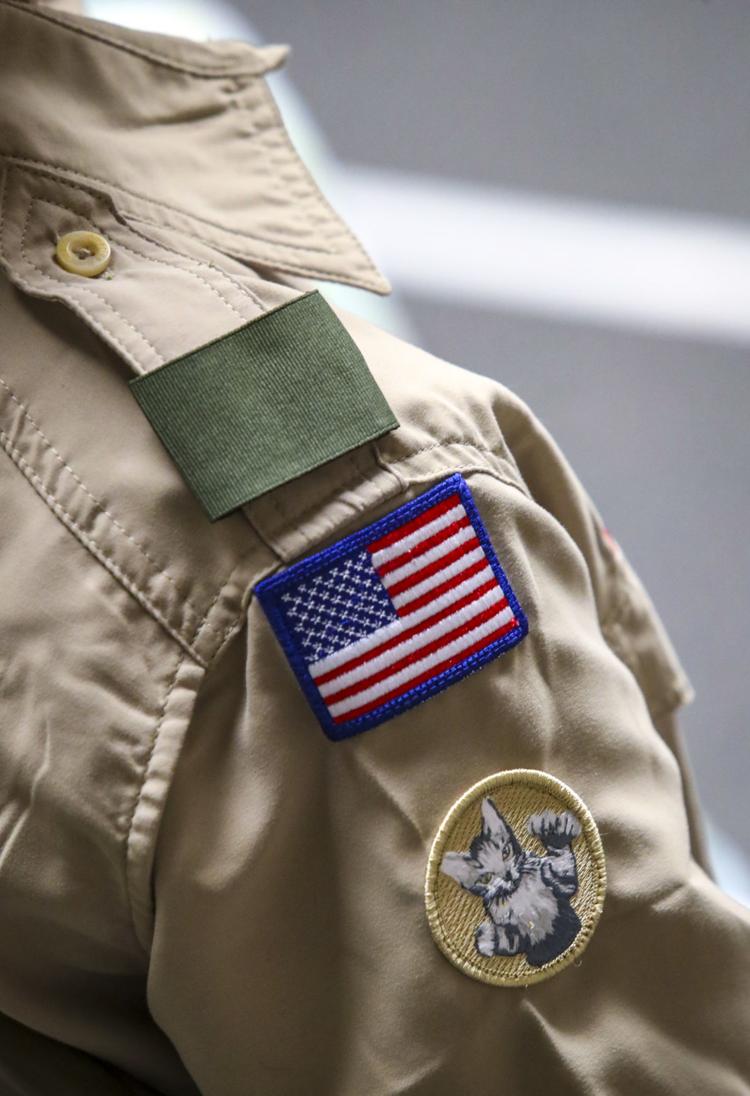 020419-qct-qca-scouts-007
020419-qct-qca-scouts-008
020419-qct-qca-scouts-009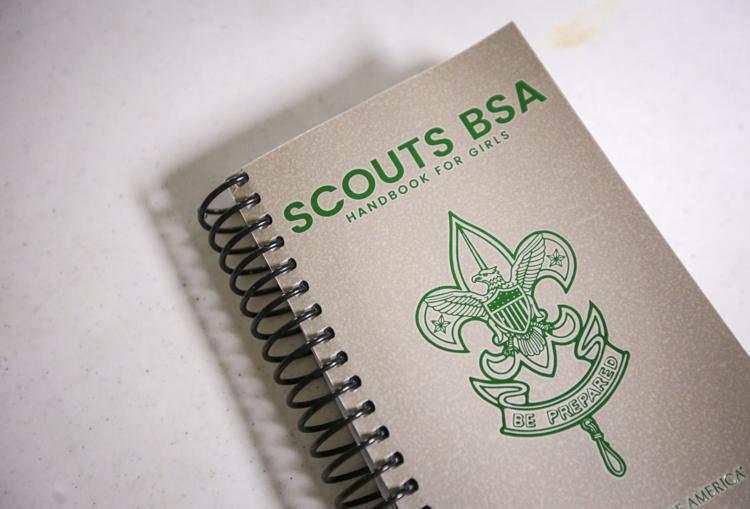 020419-qct-qca-scouts-010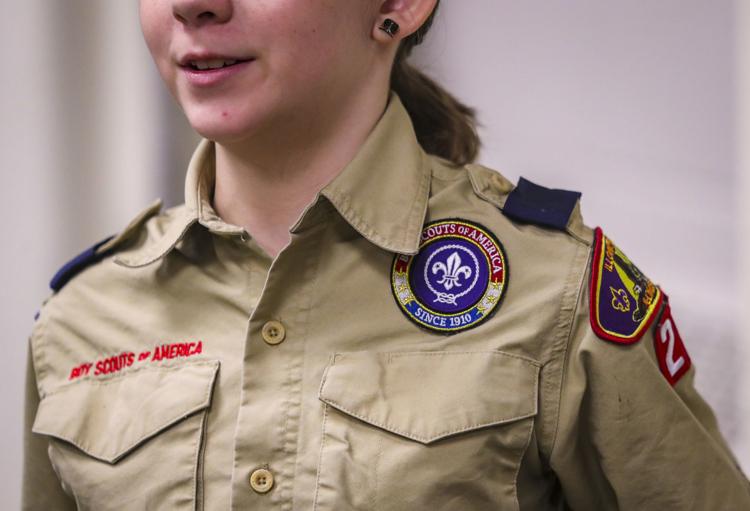 020419-qct-qca-scouts-011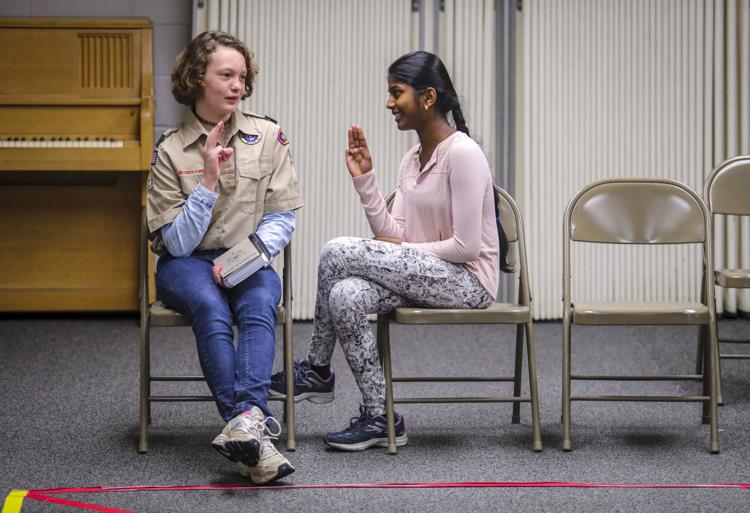 020419-qct-qca-scouts-012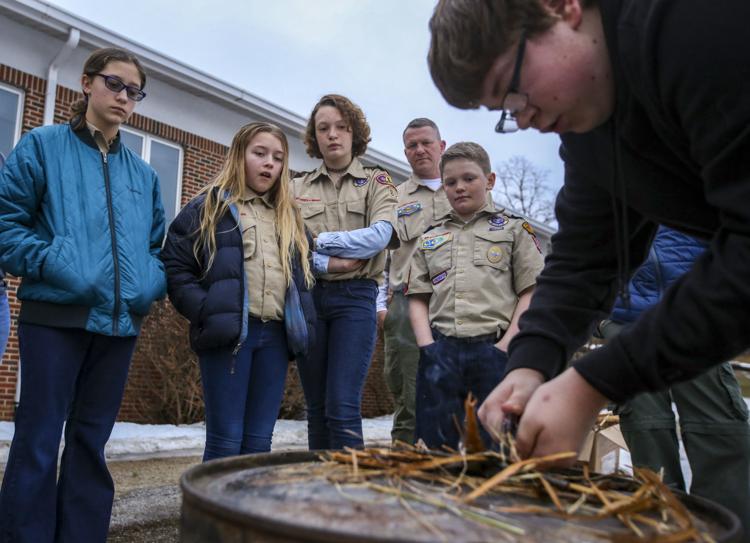 020419-qct-qca-scouts-013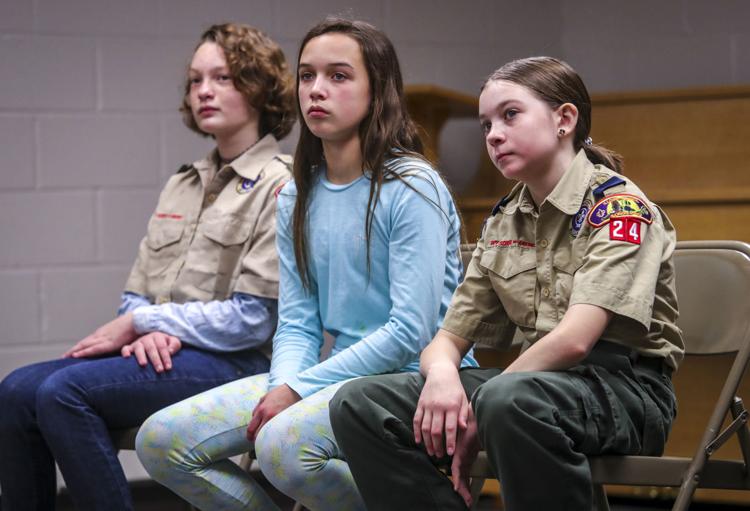 020419-qct-qca-scouts-014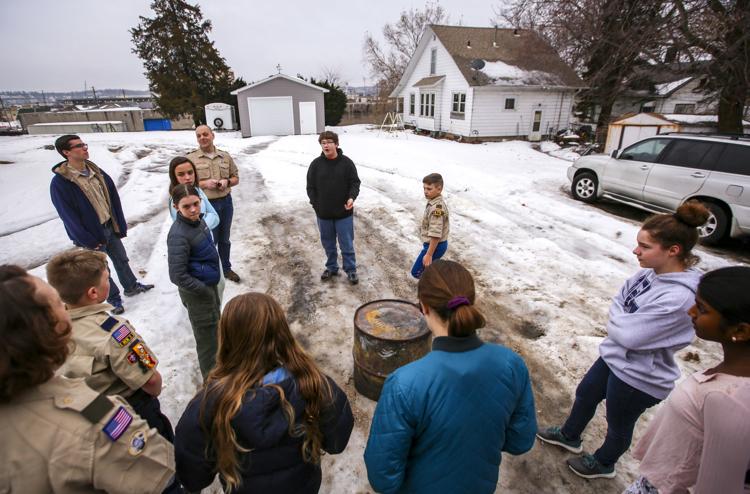 020419-qct-qca-scouts-015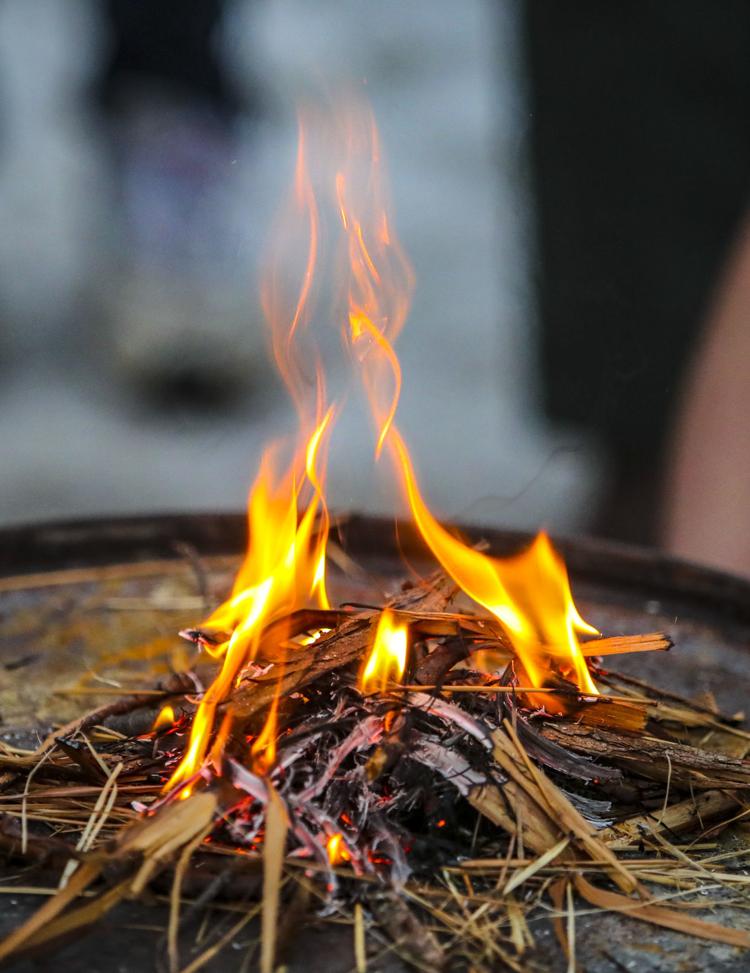 020419-qct-qca-scouts-016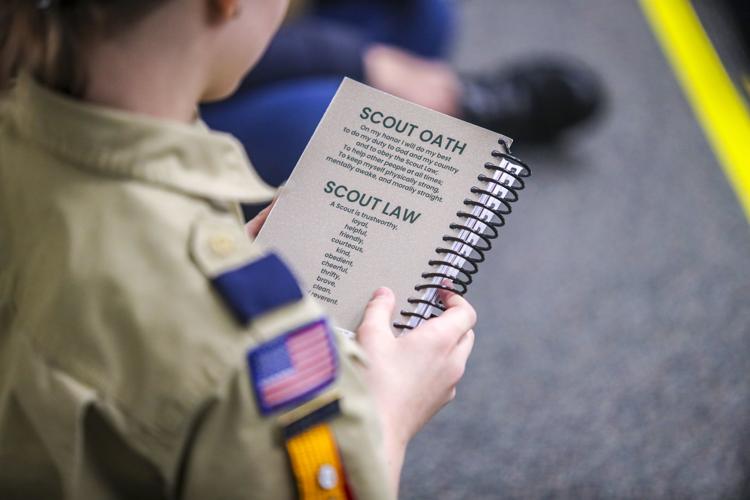 020419-qct-qca-scouts-017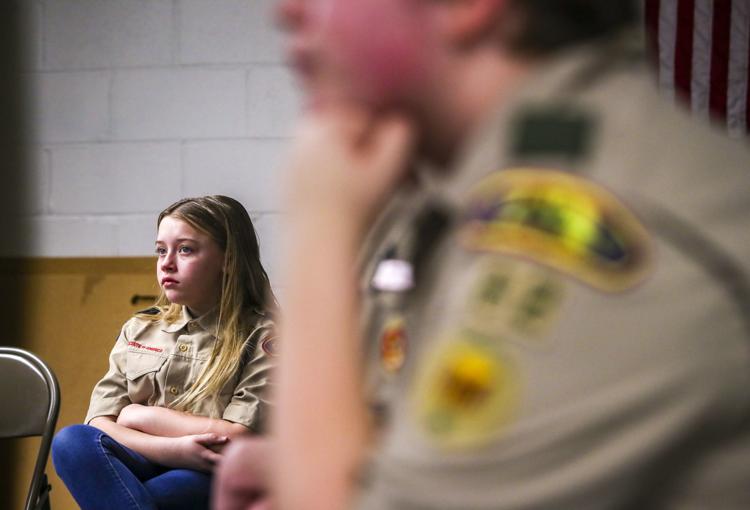 020419-qct-qca-scouts-018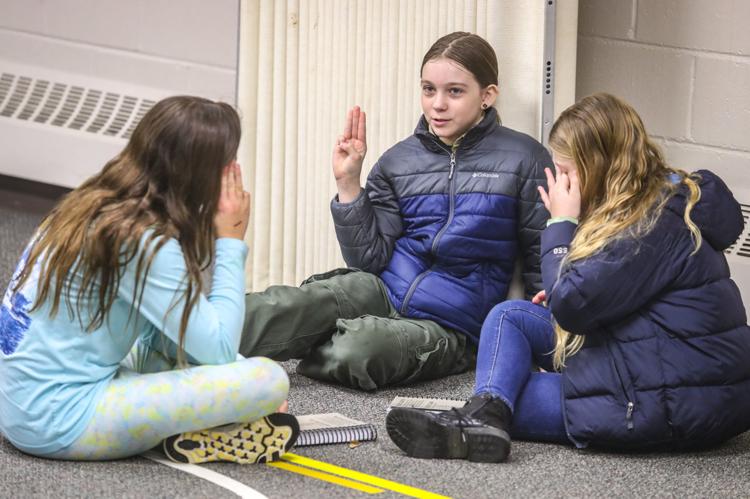 020419-qct-qca-scouts-019