Dave Ring moved to Davenport in 2011 and immediately started riding the Mississippi River Bike Trail.
"I love the bike trails we have in the Quad Cities — and I love what they could be," Ring said Wednesday as stood near the Petersen Pavilion in Davenport's riverfront LeClaire Park. "There is an effort, called Rails-to-Trails, that's trying to link Washington, D.C. to the state of Washington by bike trail. That's why I'm here today."
The 70-year-old Ring, president of the Quad Cities Bicycle Club, was joined by roughly 20 cyclists, a handful of advocacy groups, and a lineup of elected officials at an event dedicated to the national Rails-to-Trails Conservancy's ongoing efforts to further fund and connect the Quad Cities to the Great American Rail-Trail.
Rails-to-Trails held another gathering Wednesday in Moline, at Bass Street Landing. Between the two events, dozens of bicyclists joined Rails-to-Trails Conservancy and the Quad Cities Bicycle Club for a ride on the Riverfront Trail, the Arsenal Bridge and the Great River Trail.
Mayors Bob Gallagher of Bettendorf, Frank Klipsch of Davenport and Mike Thoms of Rock Island, as well as Richard Brunk, Chair of the Rock Island County Board, attended both events.
Rails-to-Trails senior strategist Ken Bryan led the informational and public relations event. He stressed the need to bring awareness to the goal of completing the 3,700-mile trail across the heart of the country.
"The first thing we want to do is to tell people what the Great American Rail-Trail is — and the fact it is a bike trail completely off road, designed to utilize abandoned rail lines and canals," Bryan said.
Bryan said roughly 54% of the Great American Rail-Trail is complete. He stressed funding dollars will have to come from national, state and local coffers.
"We are very interested right now in the 2020 Transportation and Authorization Bill, which is a big part of where funding for walking and biking trails start," Bryan said. "The other crucial cog in all this is the support of private agencies and organizations. Both are like the fourth leg of what we are trying to build."
The Iowa National Heritage Foundation has had a hand in helping establish 65 percent of Iowa's rail trails and Anna Gray, INHF's public policy director, attended Wednesday's event in LeClaire Park. She discussed state funding for outdoor recreation.
You have free articles remaining.
Gray pointed to the 2010 passage of the Natural Resources and Outdoor Recreation Trust Fund and the role that revenue could play in expanding Iowa's bike trails. The fund remains empty.
"That was a constitutional amendment approved by 63 percent of the voters in Iowa," Gray said. "It was based on the idea that three-eighths of every one cent of new sales tax would go to the fund.
"There's been no new sales tax and there is no trust fund. But that money could be crucial. Right now, trails are appropriated $1 to $1.5 million yearly and the cost to build each mile of new trail is going to be $350,000 to $400,000 per mile."
Gray said passage of an added sales tax could bring as much as $20 million to the effort to establish and maintain trails.
Gray said bike trails "make a lasting impact" on more than just recreation. She noted community health is just one of the beneficiaries of improved access to walking and bike trails.
Dave Ring summed it up in terms of the "quality" of his life.
"The bike trails are relatively safe places where my wife and I can spend time together," he said. "It's good exercise, but it's more. There's no better scenery that the scenery along the Mississippi River Trail.
Rails-to-Trails Celebration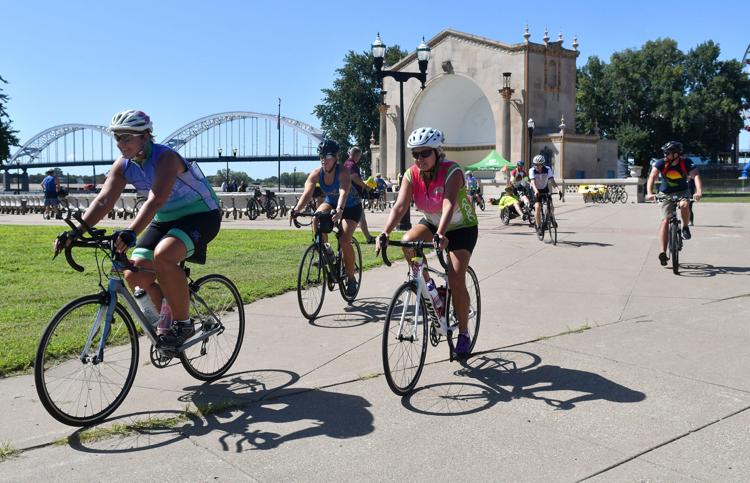 Rails-to-Trails Celebration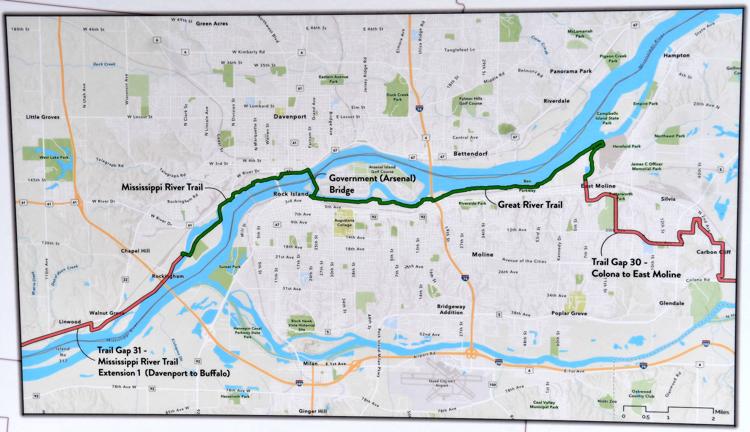 Rails-to-Trails Celebration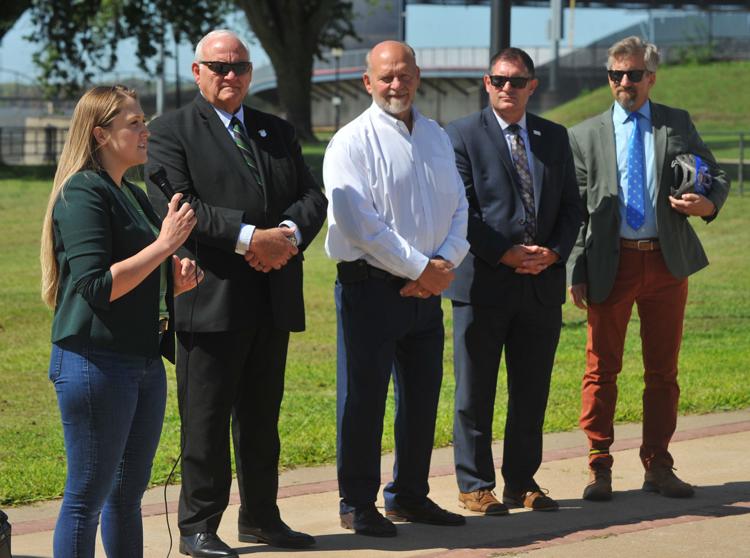 Rails-to-Trails Celebration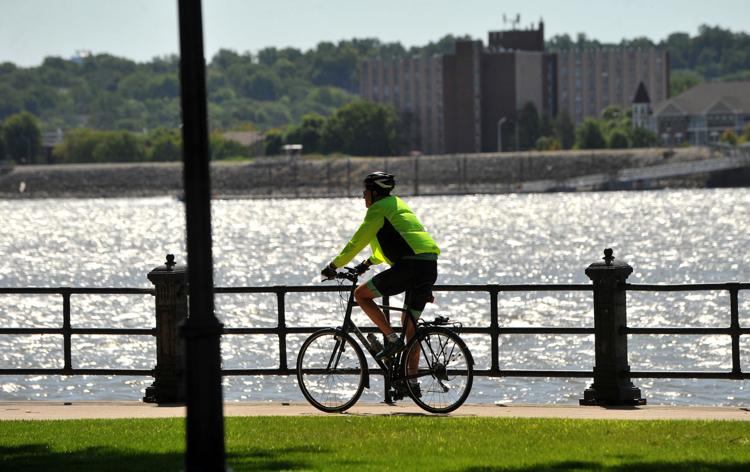 Rails-to-Trails Celebration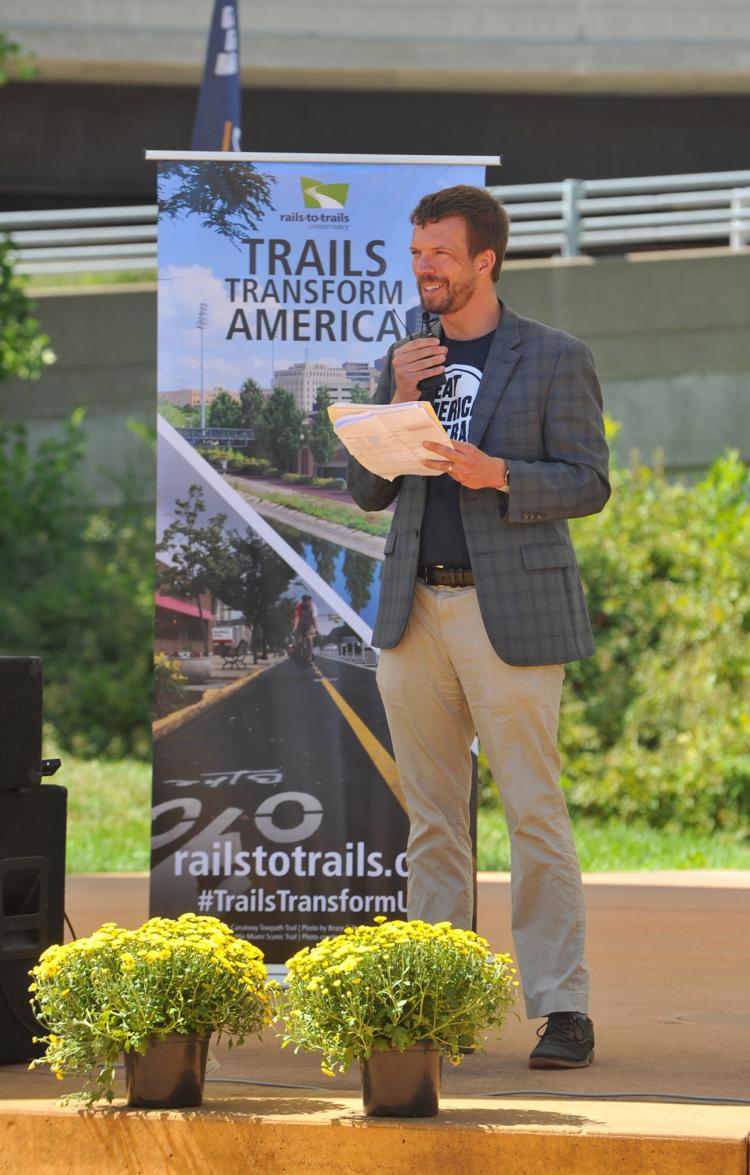 Rails-to-Trails Celebration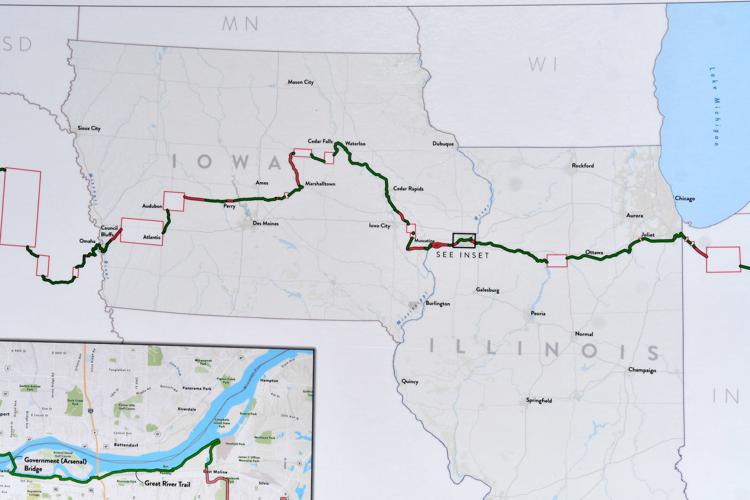 Rails-to-Trails Celebration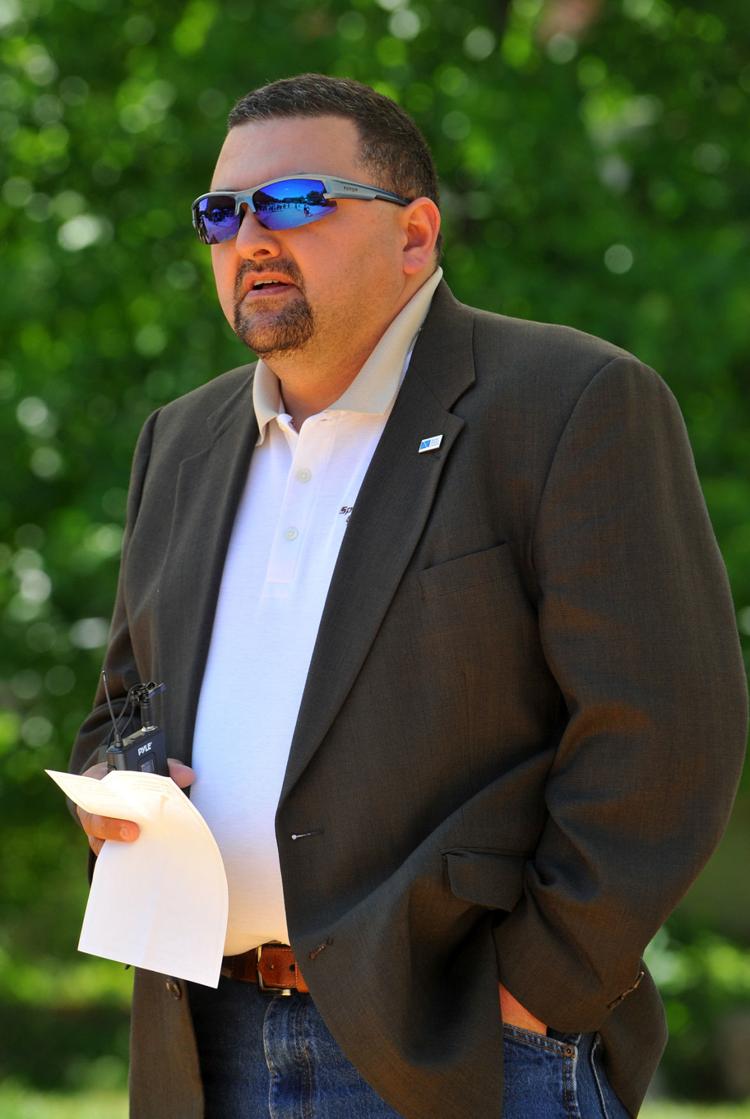 Rails-to-Trails Celebration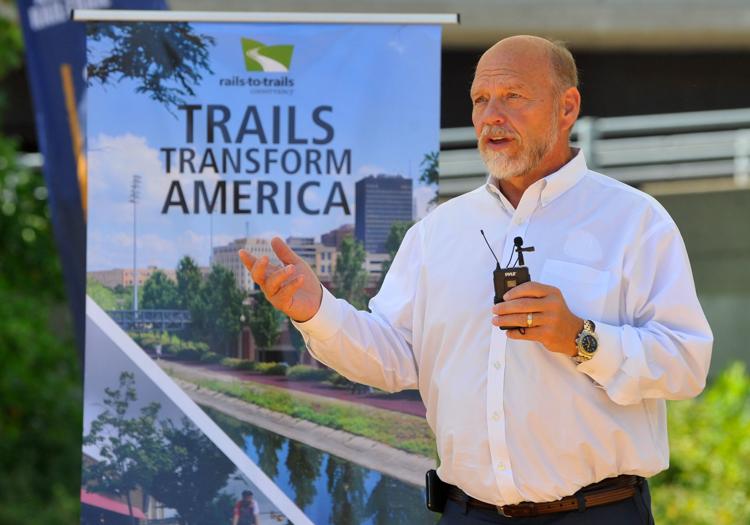 Rails-to-Trails Celebration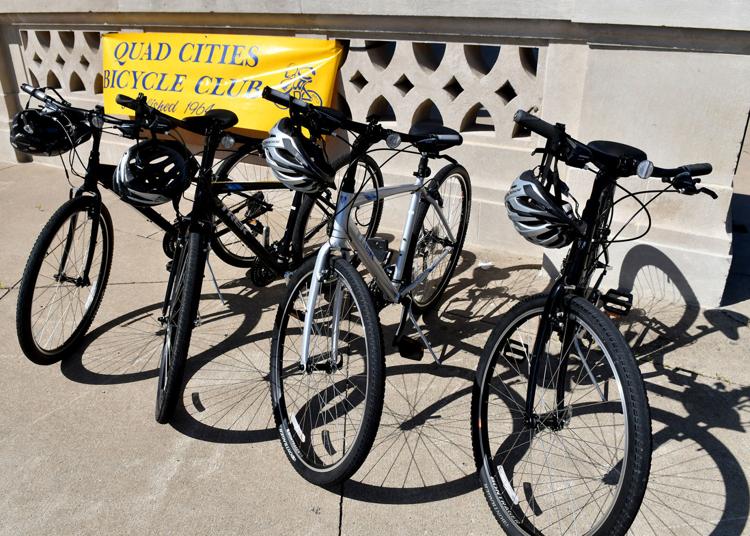 Rails-to-Trails Celebration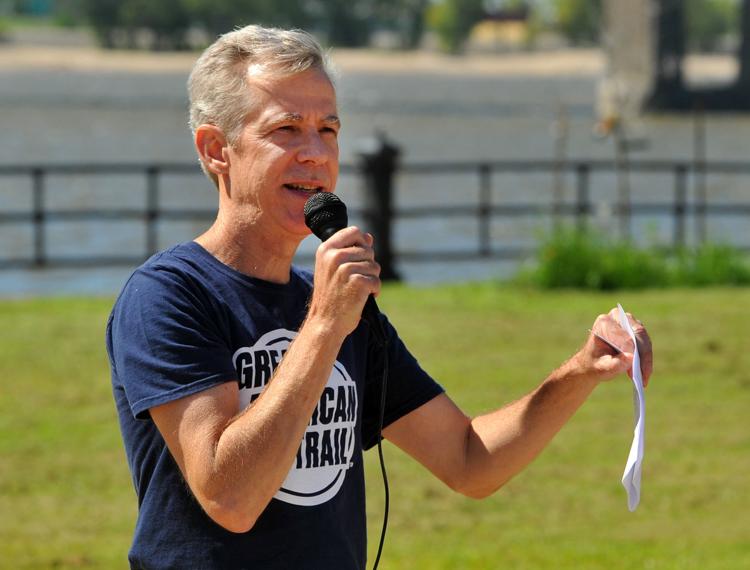 Rails-to-Trails Celebration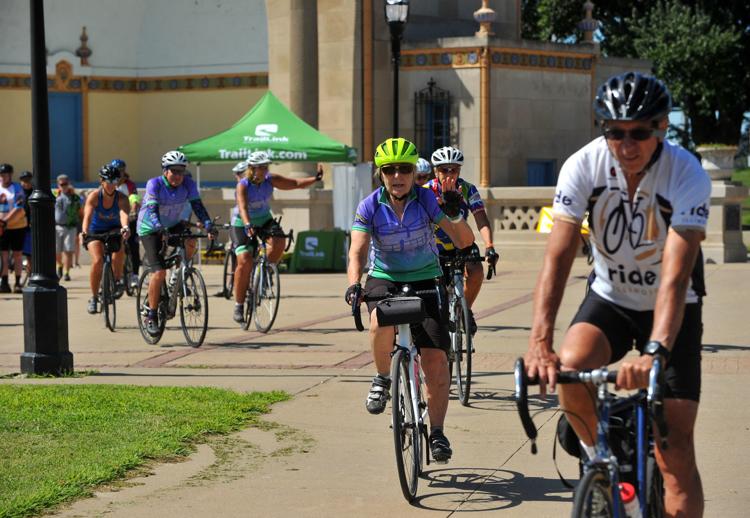 Rails-to-Trails Celebration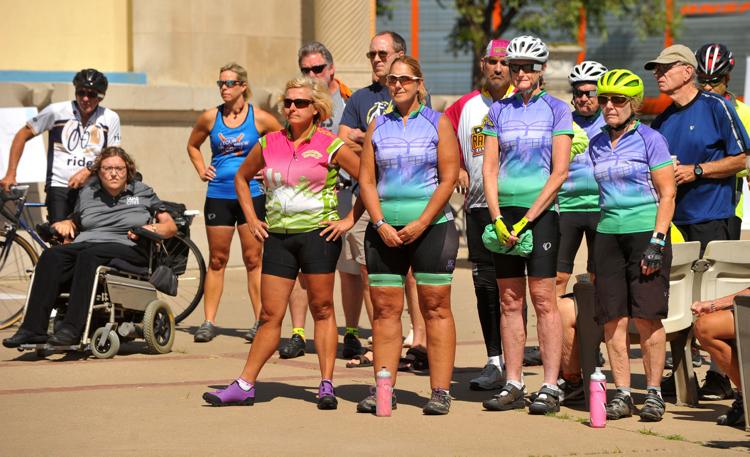 Rails-to-Trails Celebration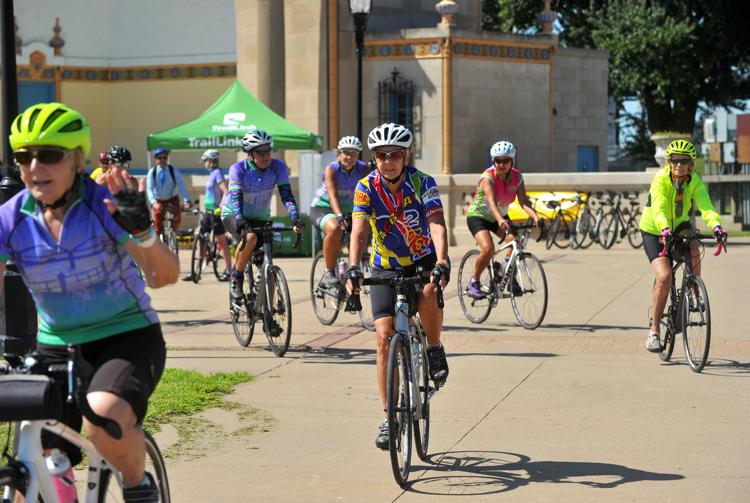 Rails-to-Trails Celebration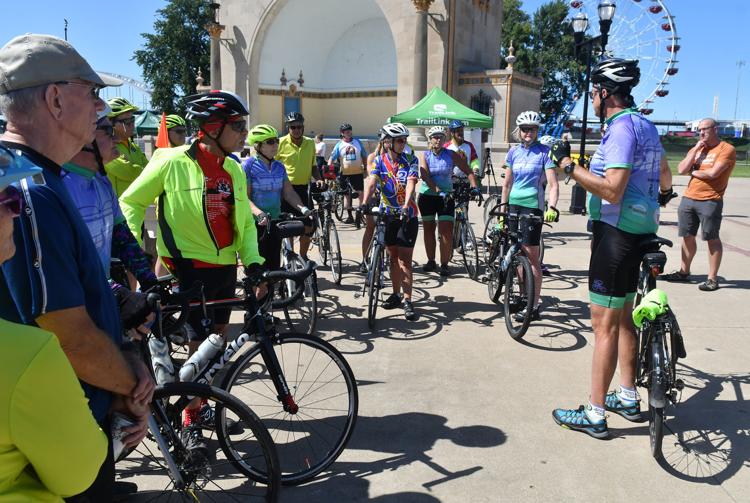 Rails-to-Trails Celebration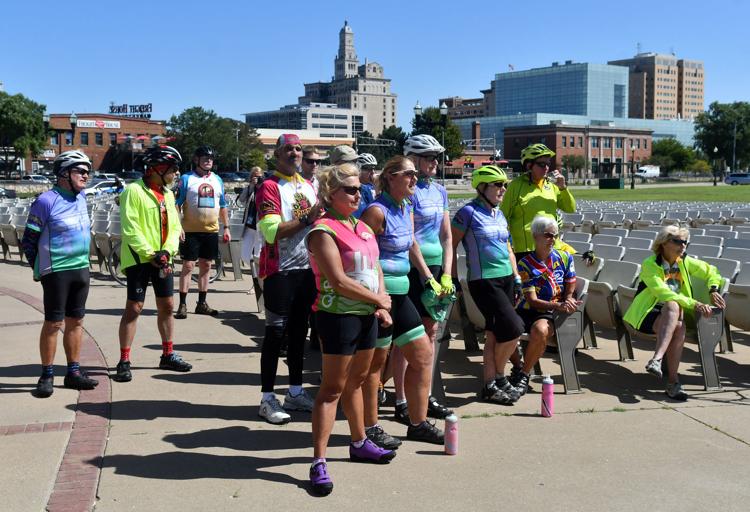 Rails-to-Trails Celebration