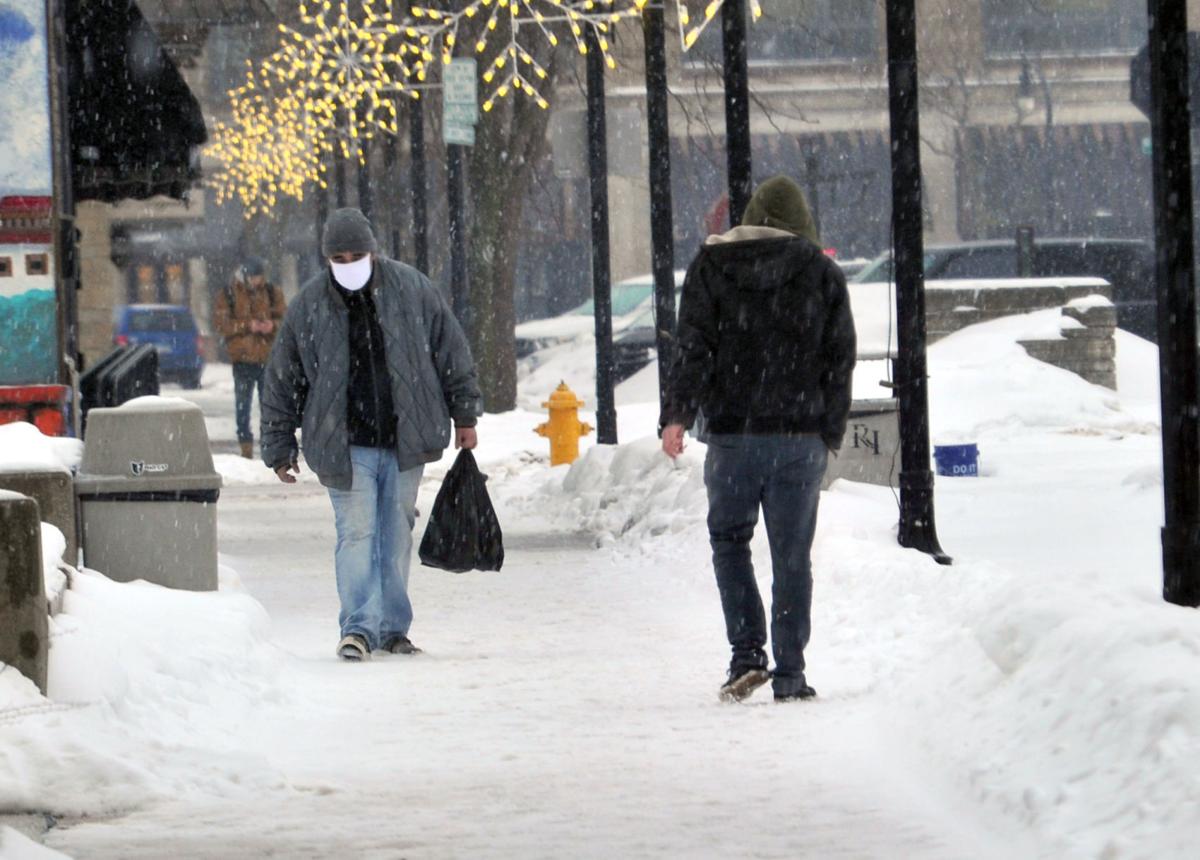 After a day of clouds, some snow and some rain, Quad-City residents will have a week of near normal temperatures and sunny skies to help chase away the winter blues.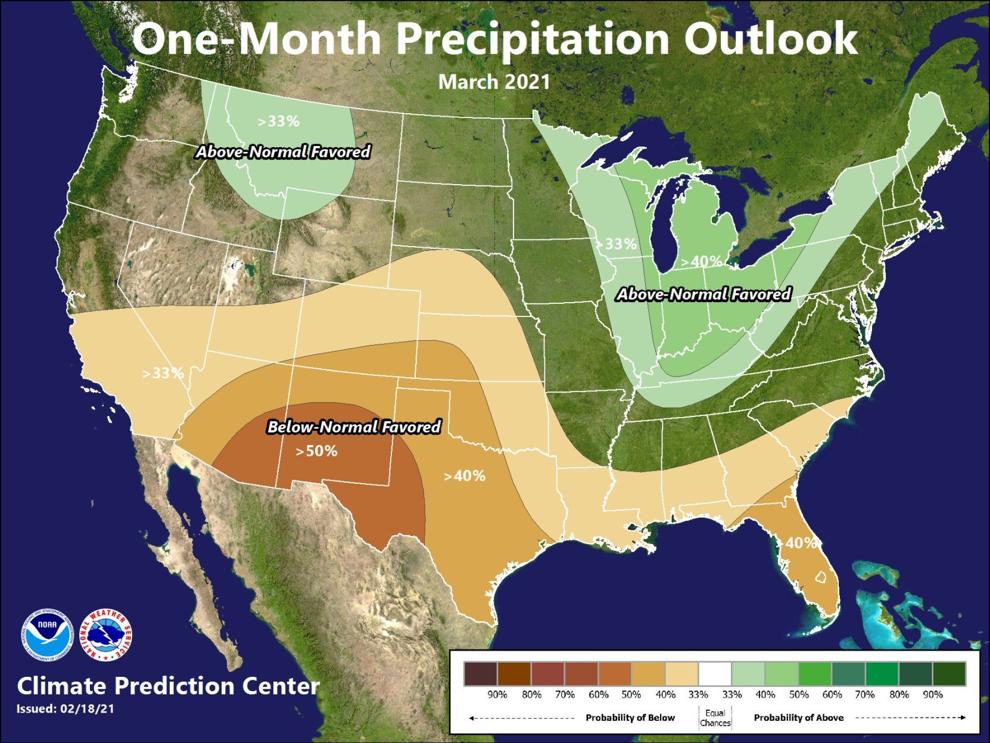 Monday's high is expected to reach 36 degrees under sunny skies while Tuesday's forecast calls for sunny skies and a high in the lower 40s. For the rest of the week through Sunday there, is only day where the high is not expected to be above freezing and that is Thursday with a forecasted high of 31.
Forecasts for Friday, Saturday and Sunday call for sunny skies with highs in the upper 30s to lower 40s.
"I'm excited about the sun," said Meteorologist Timothy Gunkel of the National Weather Service, Davenport. "The sun, the warmer temperatures, oh it's going to be so nice."
That sun and warmer temps will mean some melting of the snow pack in the region.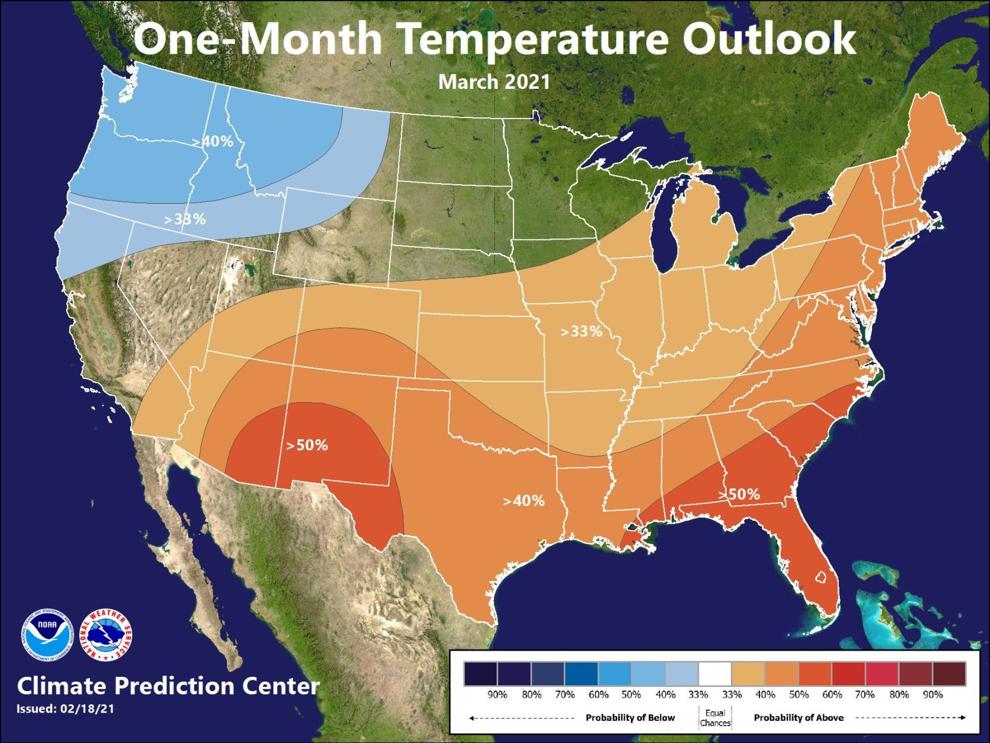 "We should see some melting," Gunkel said. "The real pain will be getting at that initial layer of ice we got in December and early January; that will put up a fight for some time. But we should see some decent melting this week for whatever is on top of that."
Melting of the snow pack will lead to some rising along the local rivers and streams, he added. But the rivers are relatively low, so don't expect any flooding at this point.
The Mississippi River at Lock and Dam 15, Rock Island, on Sunday was sitting at 5.9 feet. Flood stage there is 15 feet.
The Rock River at Moline was at 8.93 feet Sunday. Flood stage there is 12 feet.
The Wapsipinicon River at DeWitt was at 6.41 feet on Sunday. Flood stage there is 11 feet.
Of course, there still could be plenty of winter left in the Midwest, Gunkel warned.
The Climate Prediction Center released its spring temperature and precipitation outlook for the nation on Friday.
For March, the Climate Prediction Center is forecasting a 33-40% chance of warmer temperatures for central and eastern Iowa and all of Illinois. Most of the north and northwest portion of Iowa has an equal chance of either warmer or cooler temperatures for March.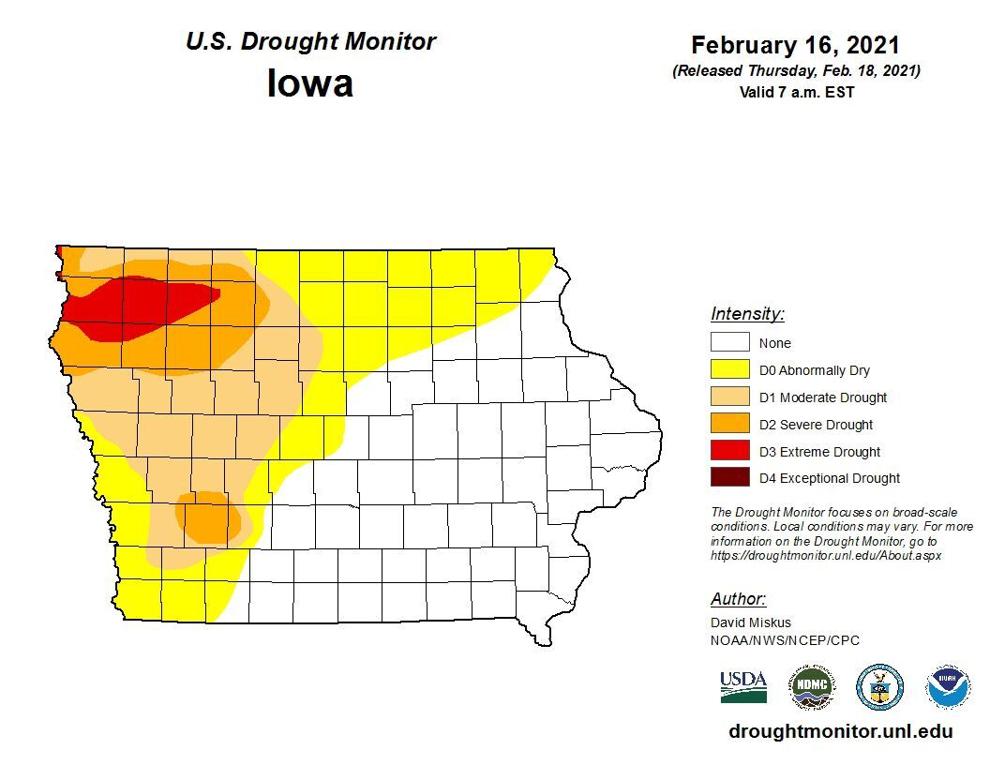 There also is a 33-40% chance of high precipitation for March for far eastern Iowa, including the Quad-City region, and most of Illinois. However, the vast majority of Iowa stands only an equal chance of more or less precipitation. Western and central Iowa is in need of moisture.
According to the U.S. Drought Monitor, a large portion of central Iowa, including all of northern Iowa, is abnormally dry. Much of western Iowa is suffering from moderate drought, with the exception of areas of northwest Iowa which is experience severe to extreme drought.
The three-month spring forecast from March through May calls for a 33-40% chance of warmer temperatures over all of Iowa and a good portion of Illinois, including the Quad-Cities. But precipitation for Iowa west of the Quad-Cities remains as equal chances for either more or less, while in far eastern Iowa and most of Illinois there is a 33-40% chance of higher levels of precipitation.