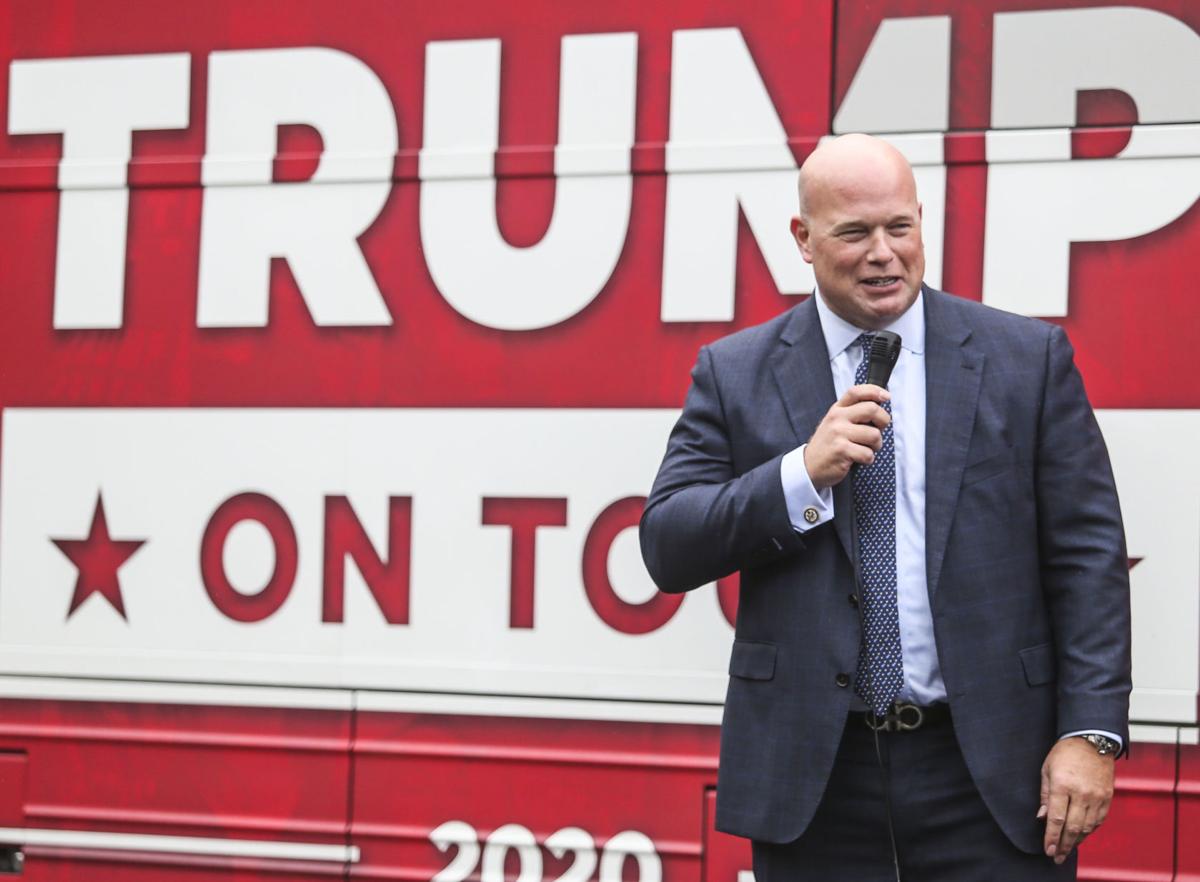 Coming off a week of being dogged by renewed questions over his handing of the pandemic, Republican surrogates on Friday brushed off revelations that President Donald Trump deliberately downplayed the threat of the coronavirus, praising his efforts aiming to prop up the economy, and painting the president as besieged by Democrats with a socialist agenda that would ruin America.
During a stop Friday in Davenport as part of a three-day tour of the state, former Iowa Hawkeye football player Matt Whitaker and other speakers echoed familiar refrains from last month's Republican National Convention.
They asserted that Democratic presidential nominee and former vice president Joe Biden would be taking orders from House Speaker Nancy Pelosi and the progressive, "radical" left wing of the party. And cast the upcoming Nov. 3 election as a choice between freedom and opportunity vs. "socialism" and American decline.
Whitaker served as acting U.S. attorney general in the Trump administration from November 2018 to February 2019.
"His expectations were very high, and his willingness to accept excuses were zero," Whitaker said of Trump. "He held his cabinet secretaries to a very high standard, and I saw it firsthand. ... And he's not going to let bureaucratic shenanigans ... get in the way of accomplishing his priorities, which are your priorities." 
Whitaker and others on the tour, including American Conservative Union Chairman Matt Schlapp, said Iowans are among Americans who see Trump for what he is, someone who supports farmers, families and small business.
By contrast, Schlapp described Biden and Democrats as a "ruling elite" and "tiny slice of radicals" determined to attack religious freedoms and transform the country into "a brand-new, European, socialist-style country."
"Where it's not the individual who rules. It's the government," Schlapp said. "It's the exact opposite of the American experience."
Republicans have tried to hang two Democratic proposals, the Green New Deal and "Medicare for All," on Biden. Biden embraced the framework of the Green New Deal in his own $2 trillion climate plan, but does not support "Medicare for All," and has an established political record as a moderate and a pragmatist.
The RealClearPolitics polling average showed Biden ahead 50 to 43 percent.
Schlapp said such polls may not be accurate, as Trump supporters are being quiet about their support.
"They've got us so worried that we're whispering," Schlapp said of Democrats' attacks of Trump and his response to racial unrest across the country. 
"We abhor racism," Schlapp said of conservatives and Trump supporters. "We're proud of our history when it comes to the question of race and tolerance and acceptance and changing our laws. But, what's systemically racist? You know what that means? It means America is so rotten and how it was founded was so putrid — that even if there are millions of good-hearted people in this country who want to treat people with decency, it doesn't matter 'cause their country is so bad."
Others on the bus included Penny Nance, president of Concerned Women for America; Eric Branstad, senior adviser to the campaign and son of U.S. Ambassador to China and former Iowa Gov. Terry Branstad; Erin Perrine, director of press communications, for the Trump campaign.
Nance said evangelical Christian women support Trump because of his appointment of conservative judges supportive of restrictive abortion laws in the nation "and the right to life."
"We weren't voting for a husband," she said. "We weren't voting for a pastor. We were voting for a bodyguard. And guess what? He delivered."
Iowa GOP Party Chairman Jeff Kaufmann joined the tour in Davenport, along with Republican state Sen. Mariannette Miller-Meeks, of Ottumwa, who is running against Democrat Rita Hart for Iowa's 2nd Congressional District seat.
Kaufmann chided Biden for running a virtual campaign, and said presidential campaigns owe it to the voters to hit the campaign trail and meet voters — even during a pandemic.
Biden attended a 9-11 memorial service in Shanksville, Pennsylvania, on Friday and has made campaign trips to Michigan and Wisconsin in the last week.
The Iowa Democratic Party earlier this week called the tour a "celebration of Trump's failure" to contain the coronavirus pandemic, according to the Cedar Rapids Gazette.
On Thursday, former NFL and Iowa State quarterback Sage Rosenfels and an Iowa City small business owner hosted a virtual event to criticize Trump's pandemic response and ensuing economic fallout, and highlight Joe Biden's plan to combat the COVID-19 pandemic and rebuild the economy.
A representative with the Biden campaign did not respond to a request for comment Friday evening.
091220-qc-nws-trump-01.JPG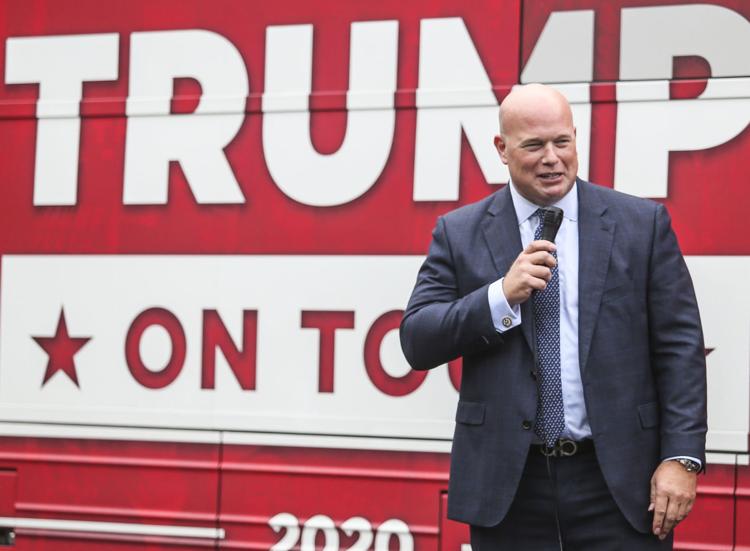 091220-qc-nws-trump-02.JPG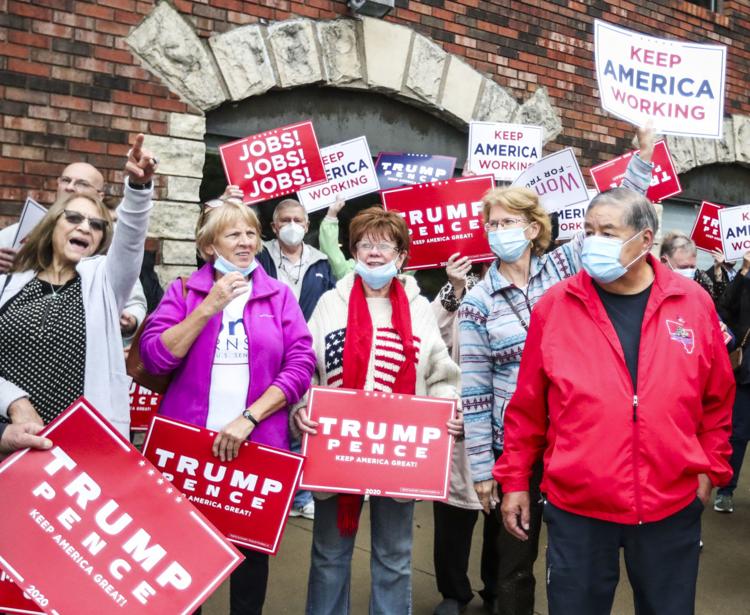 091220-qc-nws-trump-03.JPG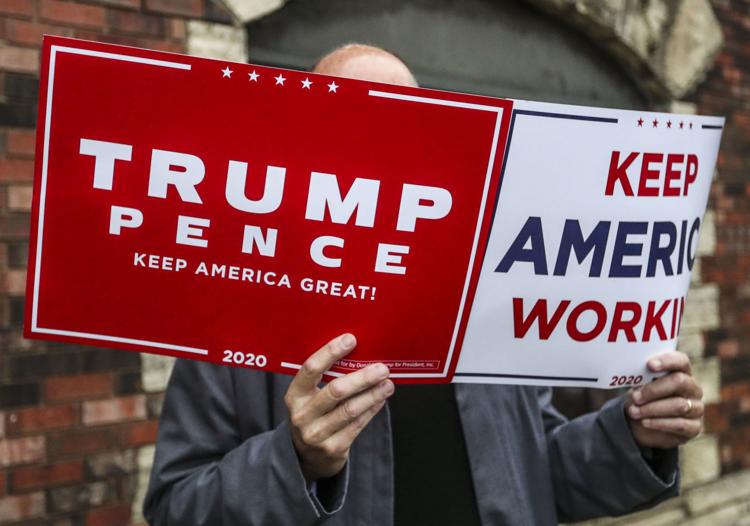 091220-qc-nws-trump-04.JPG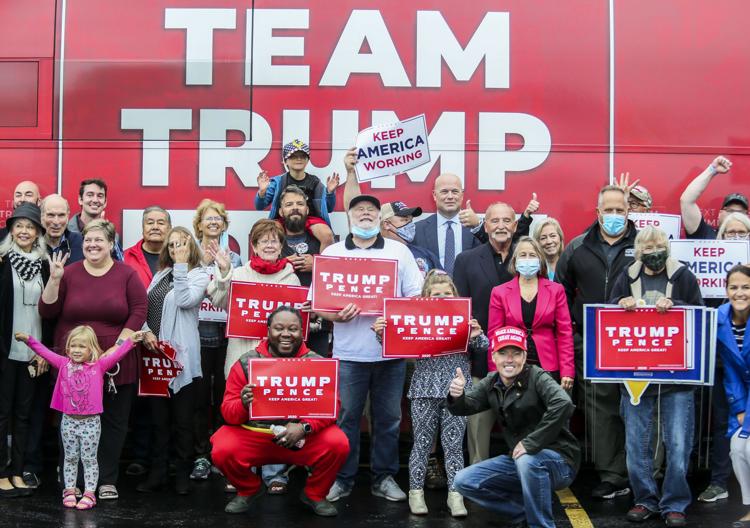 091220-qc-nws-trump-05.JPG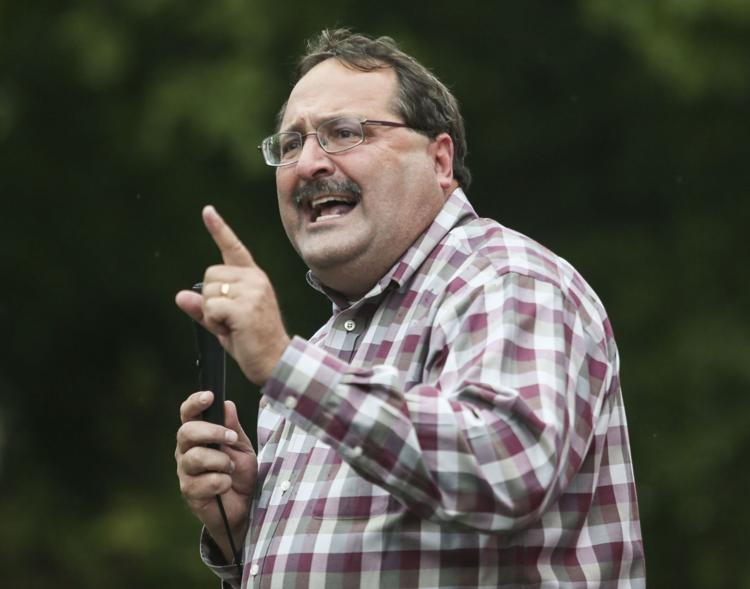 091220-qc-nws-trump-06.JPG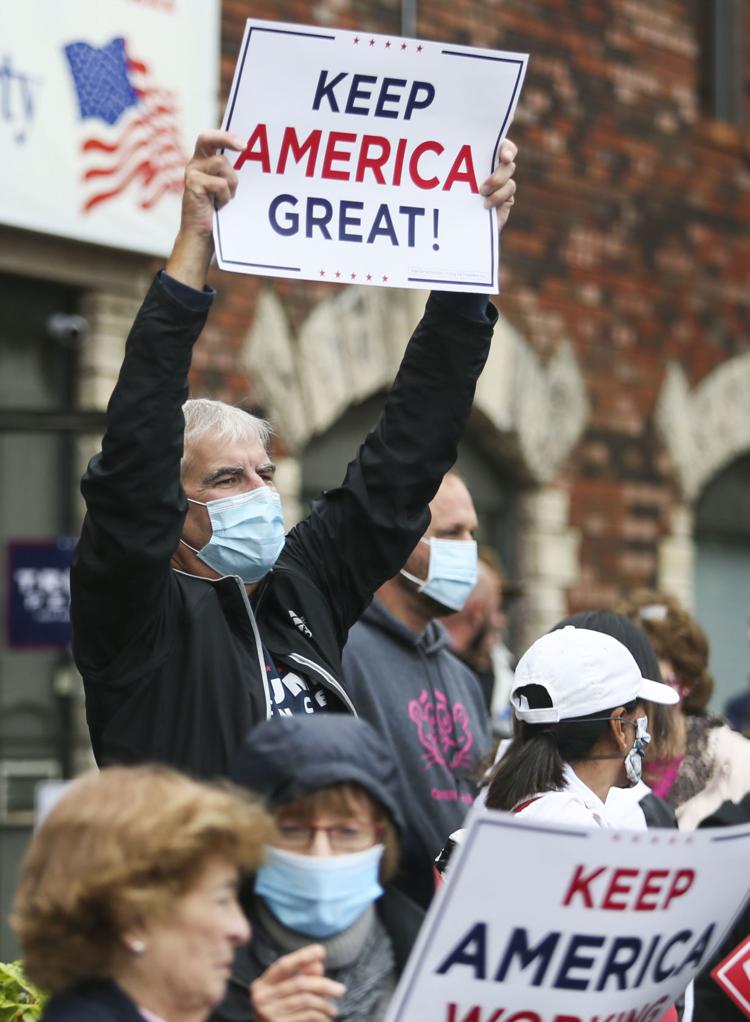 091220-qc-nws-trump-07.JPG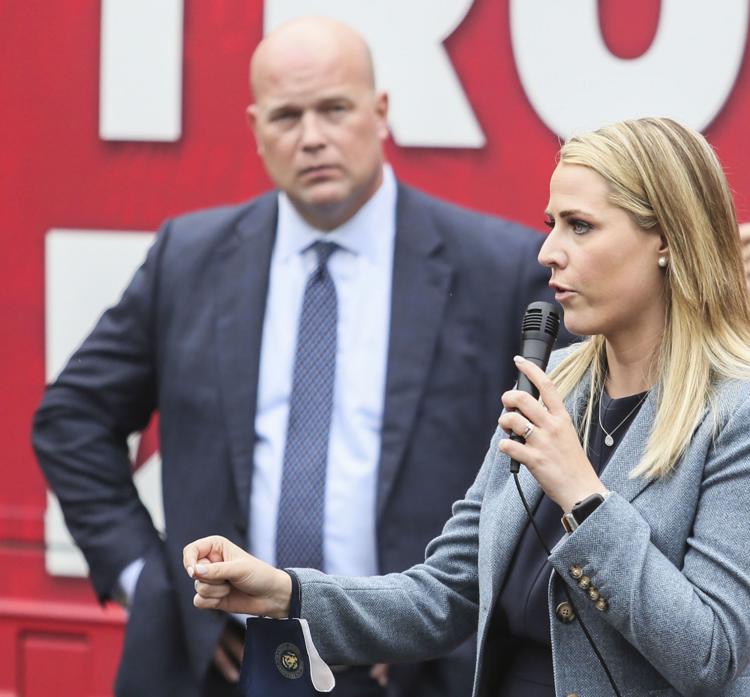 091220-qc-nws-trump-08.JPG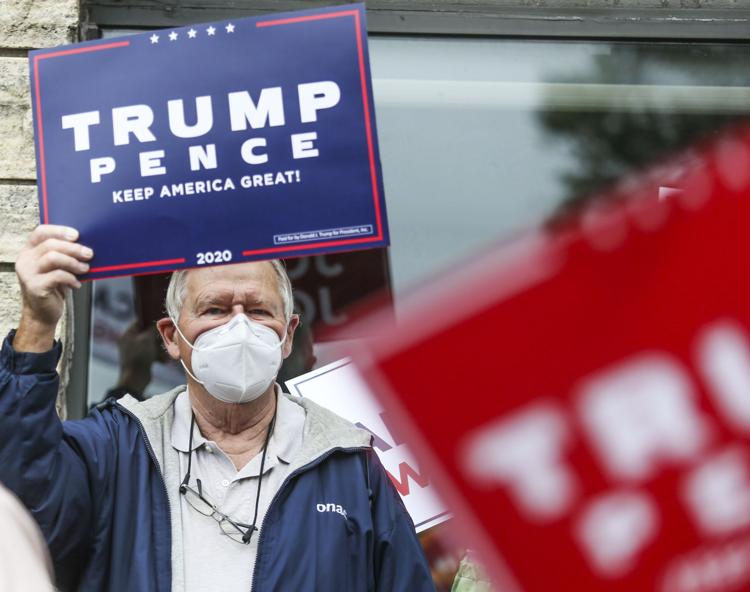 091220-qc-nws-trump-09.JPG
091220-qc-nws-trump-10.JPG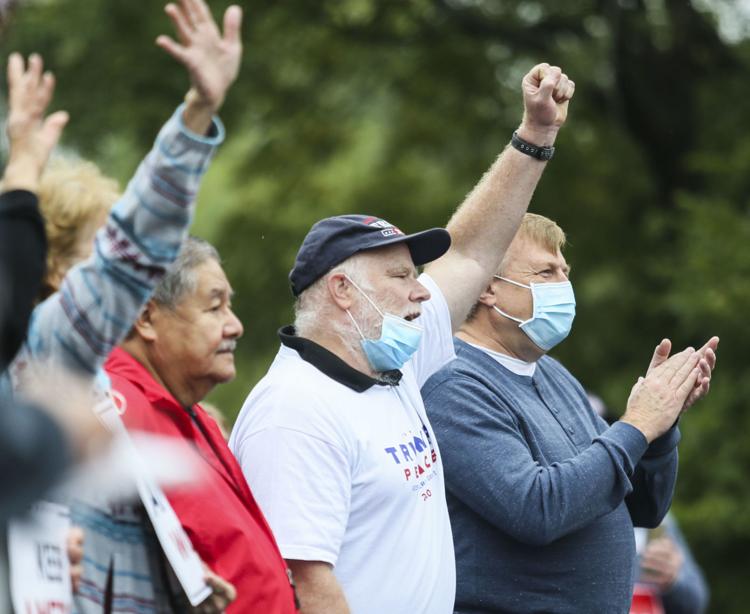 091220-qc-nws-trump-11.JPG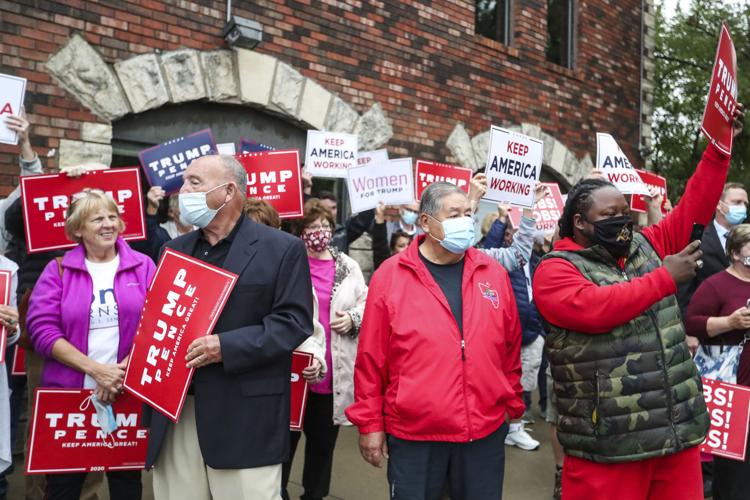 091220-qc-nws-trump-12.JPG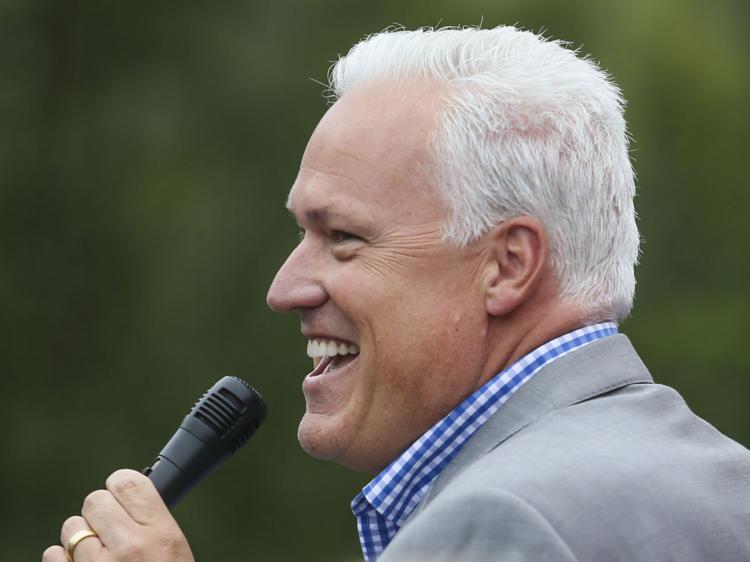 091220-qc-nws-trump-13.JPG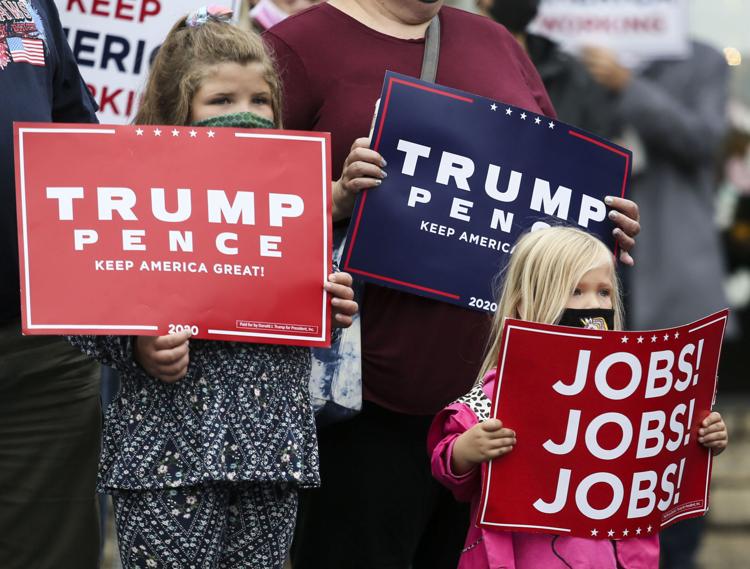 091220-qc-nws-trump-14.JPG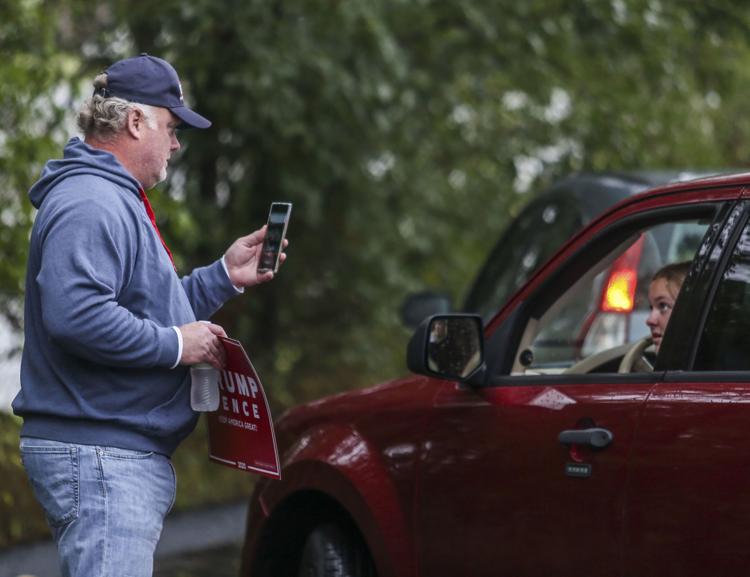 091220-qc-nws-trump-15.JPG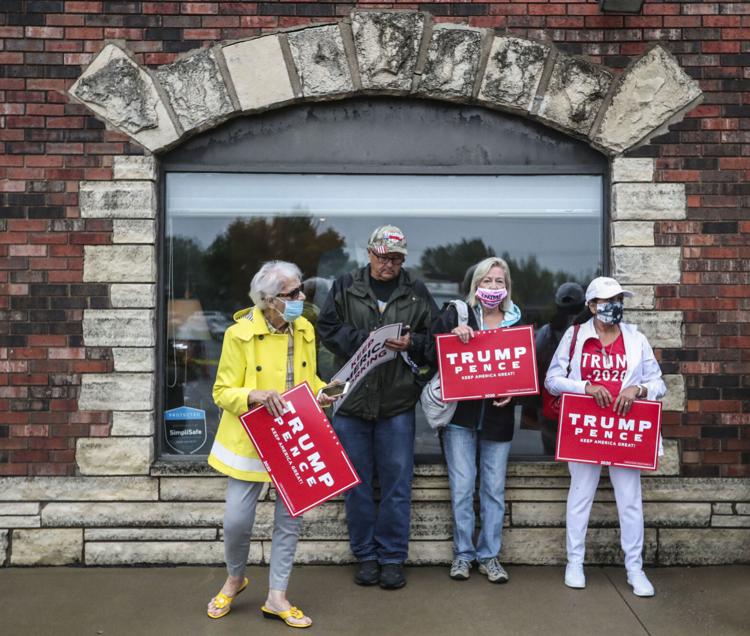 091220-qc-nws-trump-16.JPG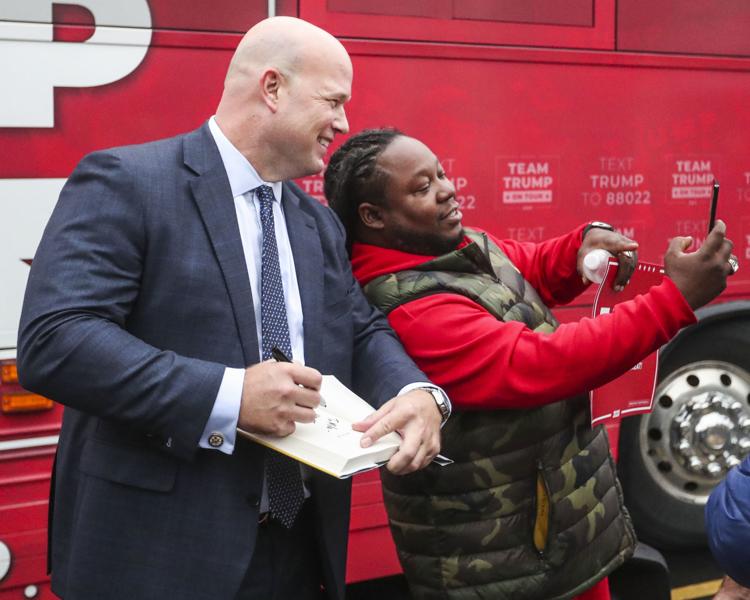 091220-qc-nws-trump-17.JPG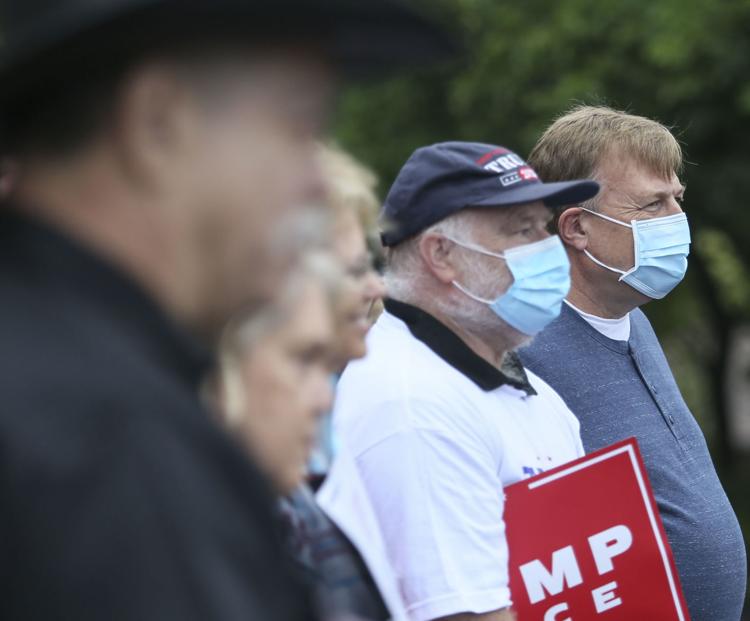 091220-qc-nws-trump-18.JPG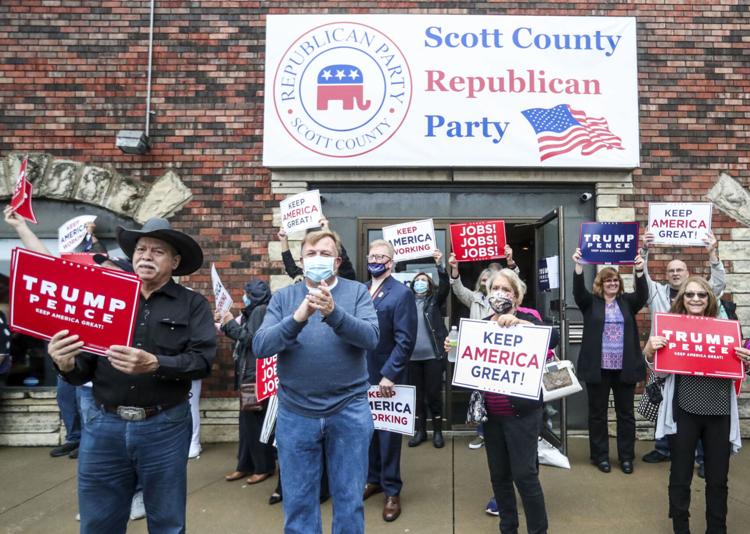 091220-qc-nws-trump-19.JPG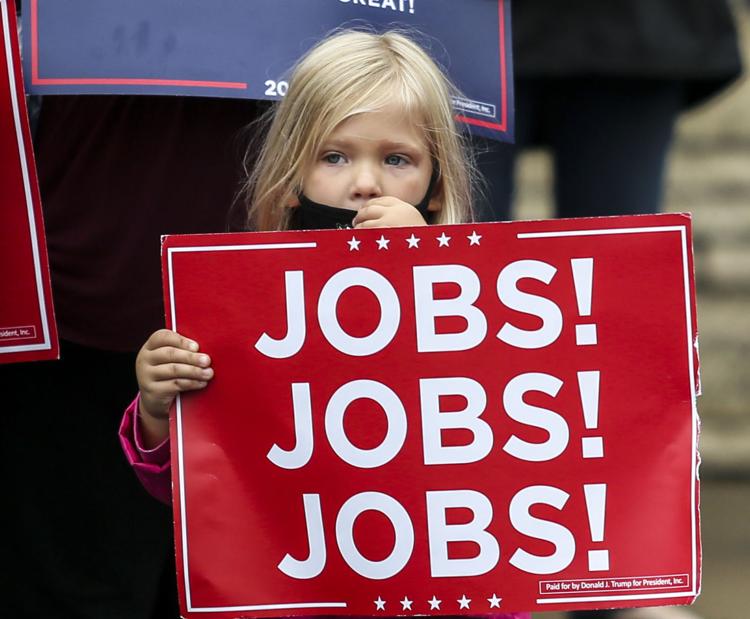 091220-qc-nws-trump-20.JPG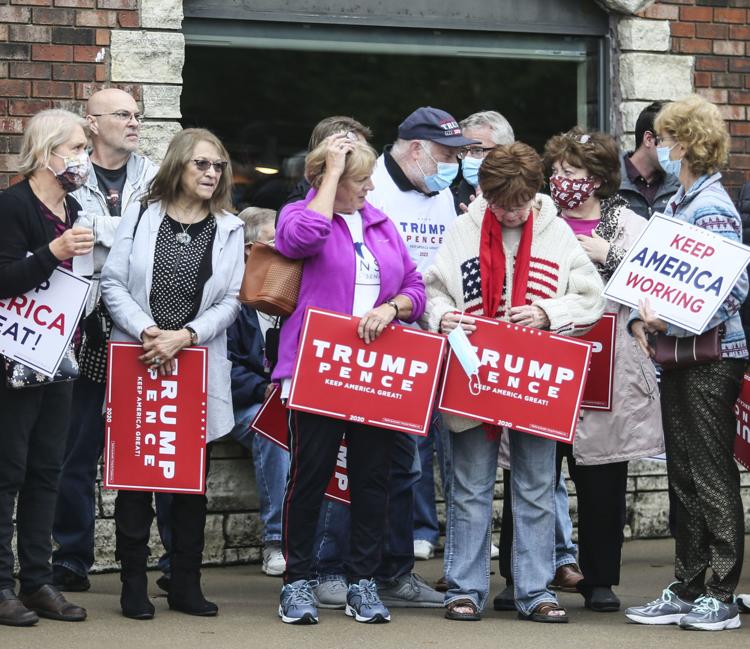 091220-qc-nws-trump-21.JPG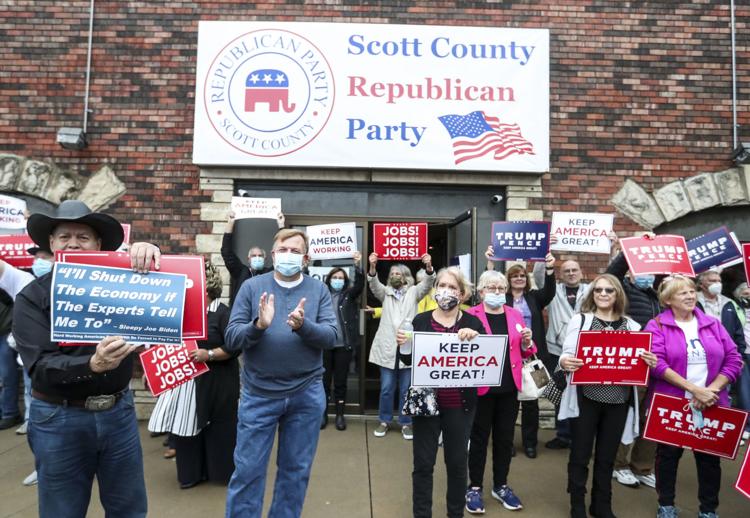 091220-qc-nws-trump-22.JPG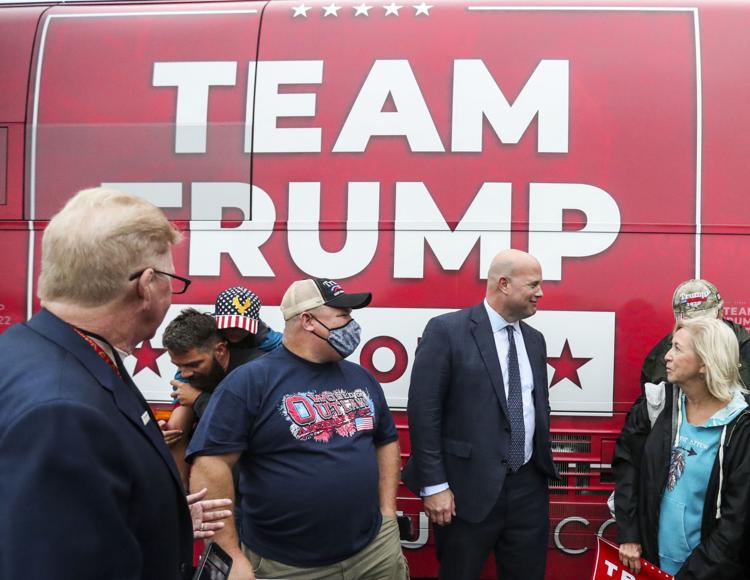 091220-qc-nws-trump-23.JPG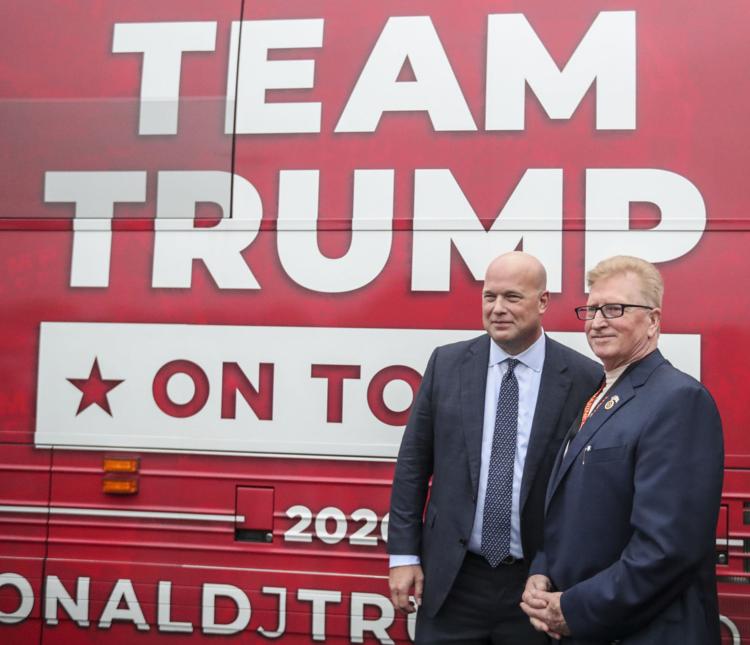 091220-qc-nws-trump-24.JPG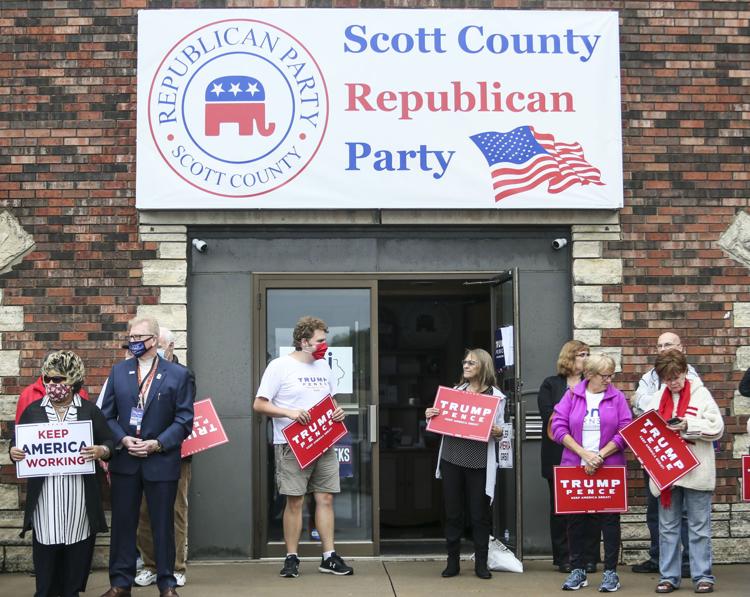 091220-qc-nws-trump-25.JPG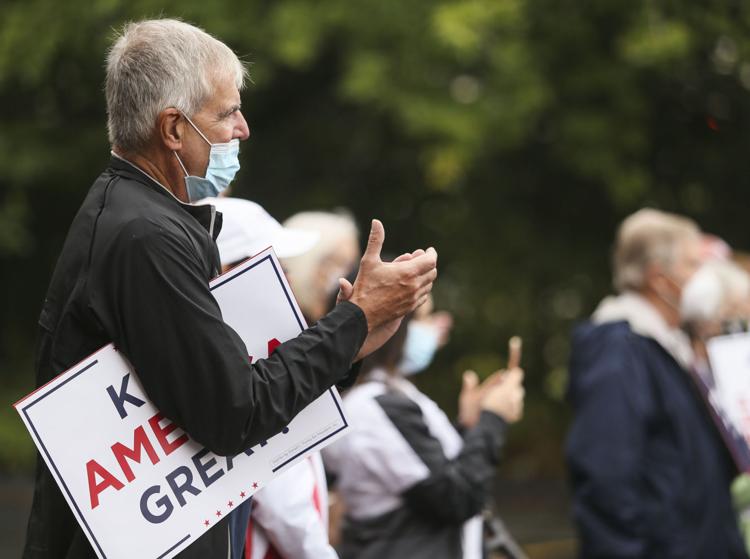 091220-qc-nws-trump-26.JPG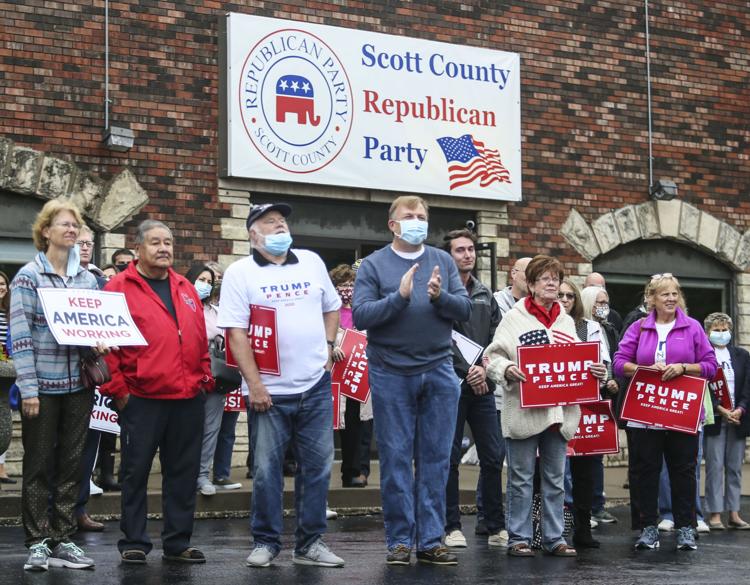 091220-qc-nws-trump-27.JPG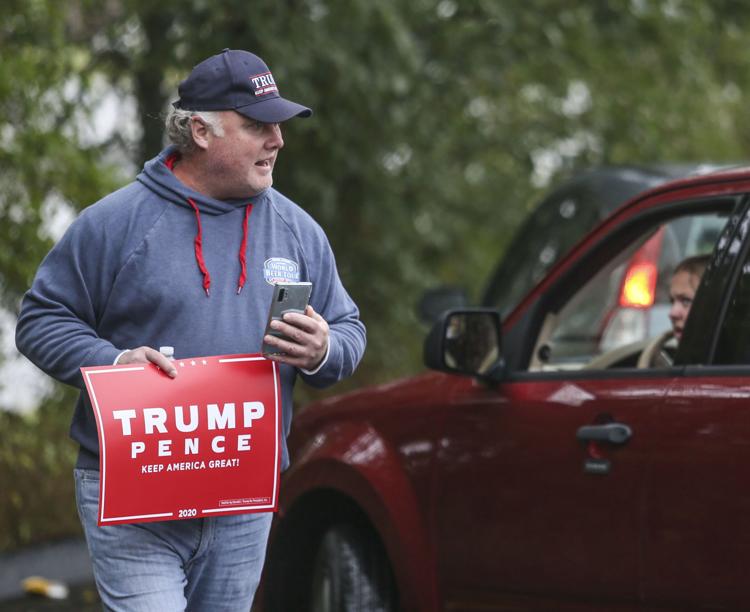 091220-qc-nws-trump-28.JPG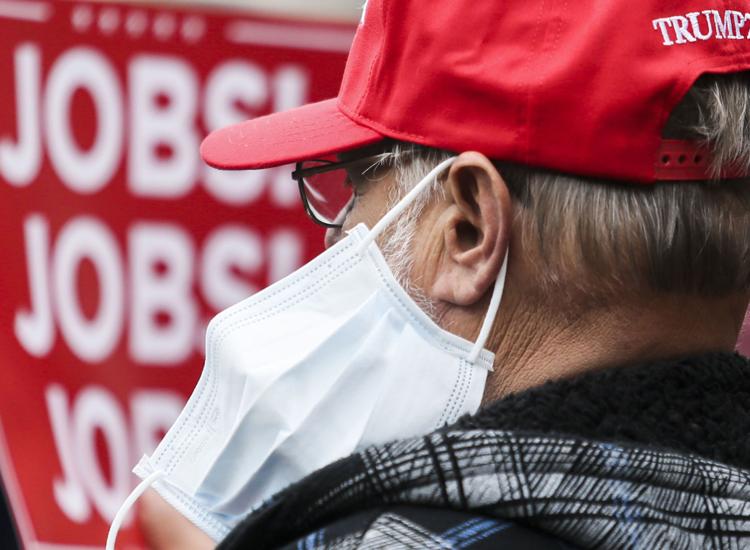 091220-qc-nws-trump-29.JPG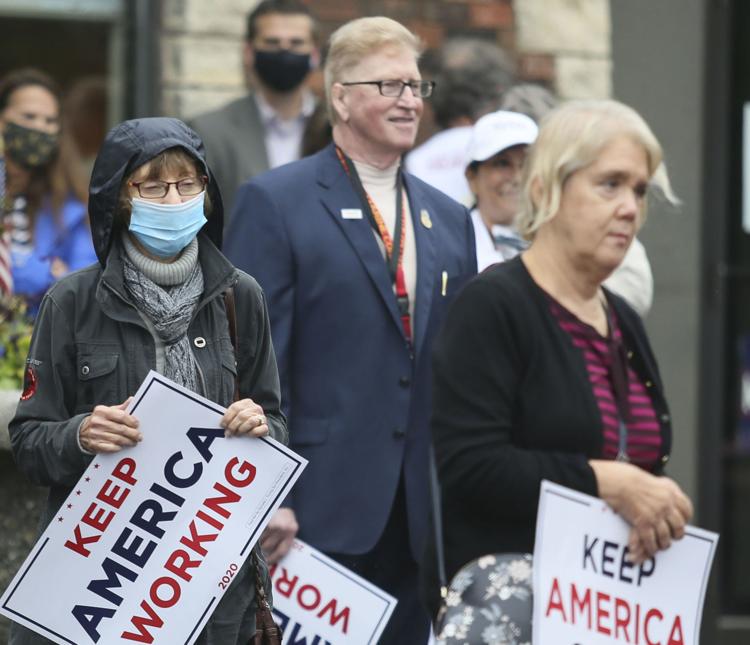 091220-qc-nws-trump-30.JPG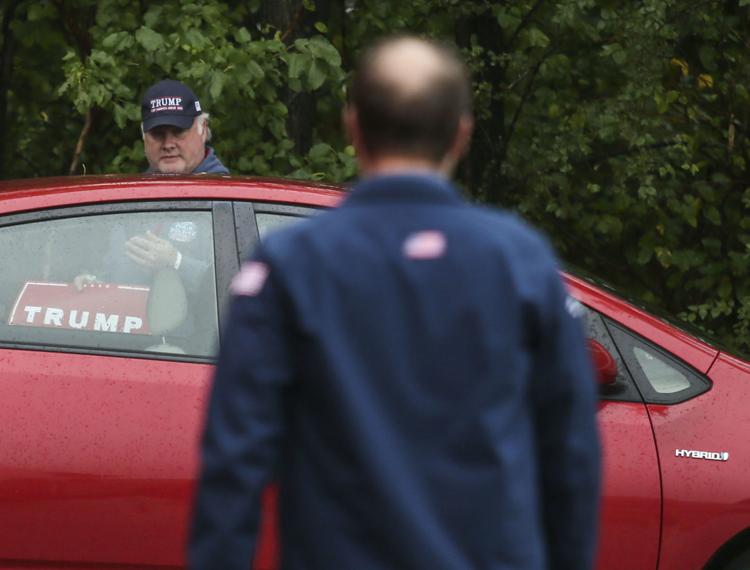 091220-qc-nws-trump-31.JPG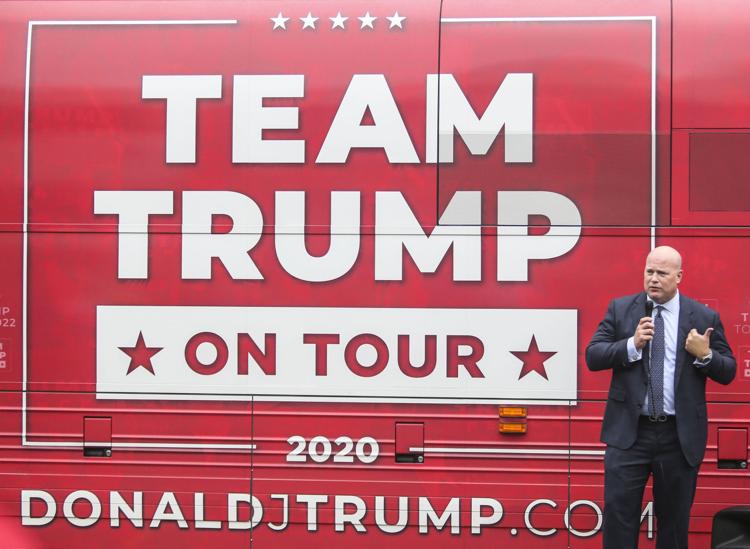 091220-qc-nws-trump-32.JPG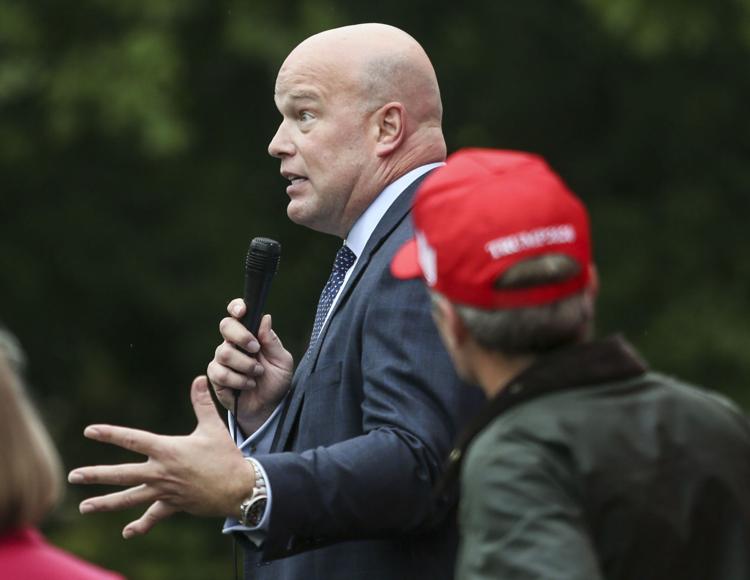 091220-qc-nws-trump-33.JPG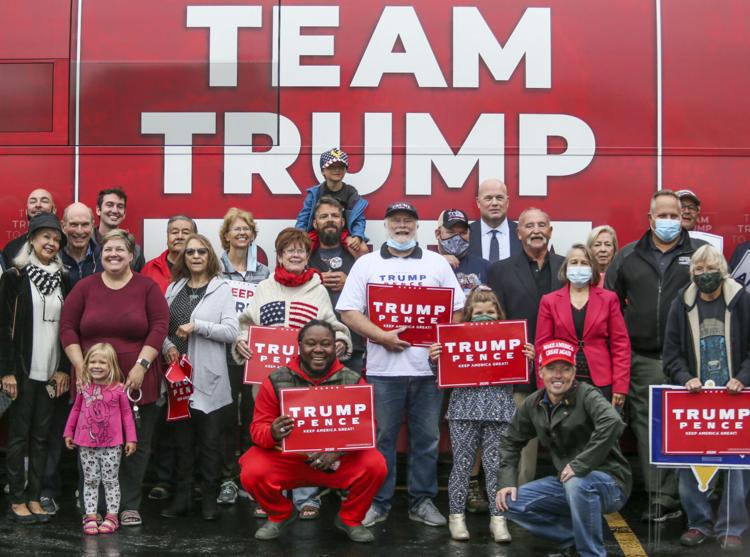 091220-qc-nws-trump-34.JPG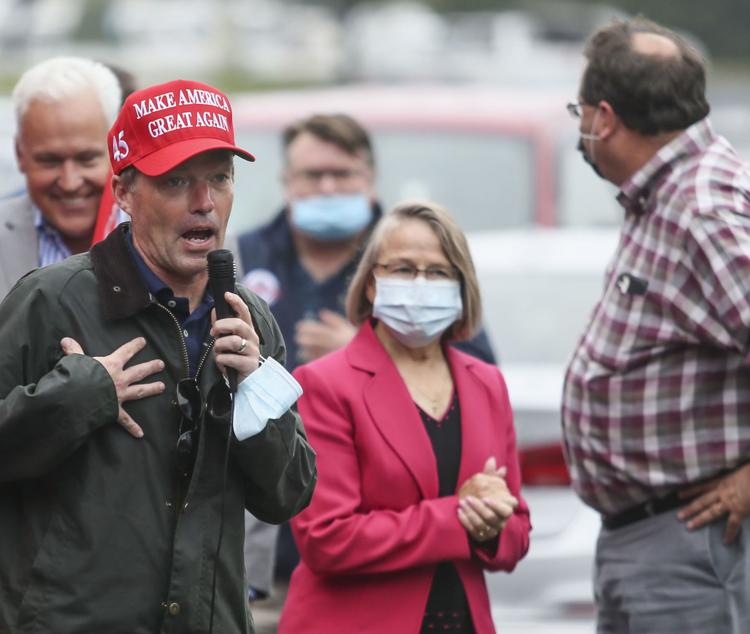 Watch Now: Former Acting U.S. Attorney General Matt Whitaker
Watch Now: Eric Branstad Senior Adviser fir the Trump 2020 Re-election Campaign
Watch Now: Director of Press Communications Erin Perrine
Watch Now: Mariannette Miller-Meeks member of the Iowa State Senate
Watch Now: Former Acting U.S. Attorney General Matt Whitaker
Watch Now: Mariannette Miller-Meeks member of the Iowa State Senate
Watch Now: Former Acting U.S. Attorney General Matt Whitaker
Watch Now: Former acting U.S. Attorney General Matt Whitaker
Watch Now: surrogates forbRepublican Donald Trump Re-election campaign Bus Tour
Watch Now: Director of Press Communications Erin Perrine
Watch Now: Eric Branstad Senior Adviser fir the Trump 2020 Re-election Campaign