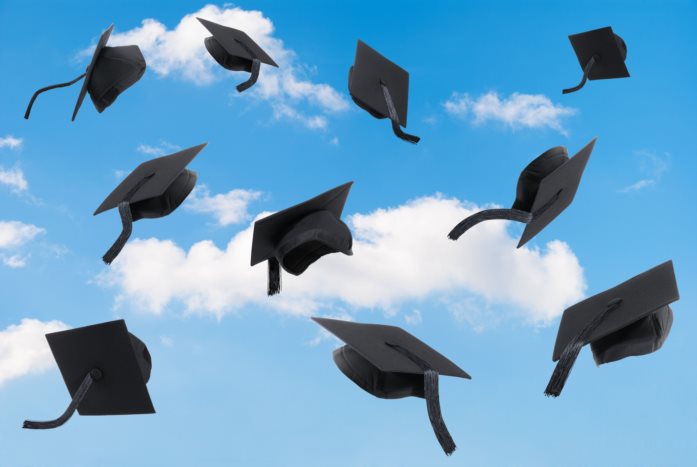 Photo Credit: Alamy Stock Photo
More people are pursuing higher education in the U.S. than ever before. Data from the National Center for Educational Statistics shows that the percentage of adults with a postsecondary degree rose from 36.5 percent to 45.7 percent over the past 15 years. Over 1.9 million bachelor's degrees were conferred during the 2016-2017 school year, up 57 percent compared to 2000-2001.
While the overall educational attainment of people living in rural areas has improved significantly, urban areas remain the epicenters of higher education. America's cities not only foster education among their residents, but also attract people from around the world to attend American universities and work in American companies post graduation.
Fortunately, it is a great time to be entering the workforce. Unlike members of the millennial generation—who largely finished college during the worst part of the Great Recession—the young adults of today (Generation Z) are entering the labor force following the longest period of economic expansion in U.S. history. For recent college graduates, it's a job seeker's market.
That said, employment opportunities, income, and cost of living vary widely across the U.S. For recent graduates, it's important to find a city that offers the right balance between all three. To find which U.S. cities provide the best opportunities for recent graduates, tutoring firm HeyTutor analyzed data from the American Community Survey, County Business Patterns, and U.S. Bureau of Economic Analysis. Its researchers created a composite score based on the following metrics:
Median income for recent college graduates
Unemployment rate for recent college graduates (lower is better)
Median rent (lower is better)
Median home value (lower is better)
Arts, entertainment, & recreation businesses per 1k recent college graduates
Proportion of population that are recent college graduates
Cost of living (lower is better)
For the purpose of this analysis, recent college graduates are defined as residents ages 22 to 27 with a bachelor's degree or higher, not currently in school. To improve geographic relevance, HeyTutor's researchers only considered major metropolitan areas with at least 1 million residents. Here's what they found: