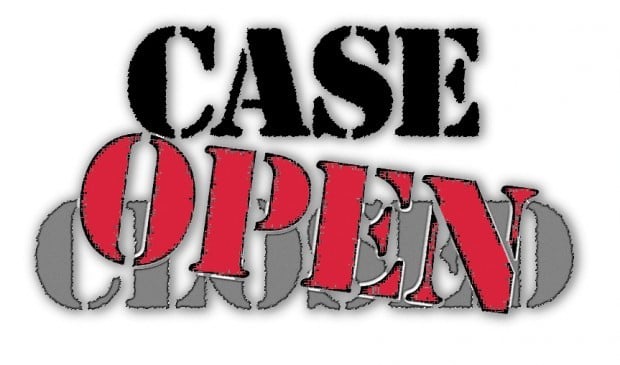 MUSCATINE, Iowa -It's been a long time since Mary Irick talked publicly about the murder of her
7 1/2-month old daughter, Amber Marie Hayes, but she hopes talking about it might encourage someone with information about the case to come forward and put her nightmare to rest.
"I'd do anything it took to get justice for my baby," said Mary, 46. "I am hoping that some day forensic evidence will be able to determine the truth."
Recently, Mary broke that public silence and talked to the Muscatine Journal for this story, part of a two-part a series on unsolved murders.
Mary sobs when she speaks of Amber's little white casket being lowered into the ground at Babyland in Muscatine Memorial Park Cemetery. Only some of her remains were inside because the rest were never found. That haunts Mary just as much as knowing Amber's killer has never been brought to justice. She has nightmares and has been in therapy since Amber's death, but nothing eases the pain.
It was in June 1988 when Amber was killed by a blow to the head. Parts of her dismembered body were found south of Muscatine near Lake Odessa by teenagers riding all-terrain vehicles.
On the night of June 8, Mary went out with a friend. It was the first time she'd gone out since giving birth to Amber. Mary left her live-in boyfriend, Leslie Ray Brockert - who was not the baby's father - to watch Amber while she went to Terri's Hideaway and Chet's, two former Muscatine taverns.
It wasn't the first time Brockert, a man she had known for 17 years, watched the child.
Mary said she returned home a little after 1 a.m. and Brockert grabbed his keys from her, left the home and slammed the door shut behind him. She had been driving his car that night.
"I thought, 'You jerk, you probably just woke up Amber,'" Mary said, recalling the moment she headed back to her daughter's bedroom to find Amber was not in her crib.
"That's when my life went to hell. It was a mother's instinct that something was terribly wrong," Mary said.
As the story unfolded, Brockert avoided police for several hours after Amber was reported missing even though he knew they were looking for him. After he was found, Brockert told police he had been up for four days from using cocaine. A cocaine-induced headache, he said, kept him from looking up when someone came to the home at 603 Clay St. to pick up Amber. He said he had kept his head covered with a pillow.
A special agent with the Iowa Department of Criminal Investigation said Brockert gave five different stories concerning Amber's disappearance, according to notes taken for interviews conducted during the investigation.
After four days of searching, Amber's body was found on June 12, 1988. By then, Brockert was in jail as a material witness. The Muscatine County Attorney at that time, Stephen Petersen, said he hadn't ruled out charging Brockert with murder, but ultimately charged him with first-degree kidnapping. The trial was transferred to Maquoketa because of the intense media coverage and a jury acquitted Brockert in October 1988.
"I don't blame them. He didn't kidnap her," Mary said of the jurors as she wiped away tears. "The prosecutors thought this was an open and shut case and since the kidnapping charge and murder charge were both the same (life) sentences, they thought it would be easier to prove kidnapping."
Muscatine attorney John Wunder defended Brockert during the kidnapping trial, which was the first televised trial in Iowa.
"Les Brockert absolutely did not kill Amber. He was in jail when she was killed," Wunder said Wednesday.
According to an Oct. 21, 1998 article from the Quad City Times, a doctor who was a defense witness, said parts of Amber's body were found in the dry creek bed 12 to 72 hours after they were placed there.
"Les had been in jail for 72 hours when Amber's body was found," Wunder said.
Amber's legs were partially buried, which could have slowed decomposition, the doctor added. The doctor also said he was not an expert in studying fly larvae, which can also be used to determine how long a body has been decomposing.
Mary said that current technology might be able to disprove the timeline used to defend Brockert. It's also possible, Mary said, that someone helped Brockert get rid of Amber's body.
Court testimony confirmed that Tony Ramsdell of Muscatine had been with Brockert at the house
shortly before Amber disappeared. Mary says she thinks Ramsdell and Brockert both know the truth.
Wunder said he subpoenaed Ramsdell for questioning but he never showed up and police did not enforce the subpoena.
Ramsdell's whereabouts were unknown as of press deadline for this article.
Alan Ostergren, an assistant Muscatine County attorney, said that the dispute of the time from when Amber died to when her remains were found was a key issue in the case.
"It's hard to say why the jury found him not guilty. There were multiple issues with the case, including the lack of eyewitnesses," Ostergren said.
Ostergren wasn't with the County Attorney's Office in 1988, but he said the case has not been -and will not be - forgotten.
"This office has worked aggressively on this case. It's a situation where somebody out there ... knows something and hasn't shared it with law enforcement," he added.
Amber's case file is not available for the public to view since the investigation is ongoing. The case file documenting testimony from the trial cannot be found. Wunder said he believed it has been lost for some time. He did share some of the documents he kept from the case for this story.
To this day Mary believes Brockert is responsible for Amber's death.
"I could see it in his face that he had done something. I pleaded with him to tell me where she was and he ignored me," Mary said of her encounter with Brockert only hours after she found out Amber was missing. She asked him to go to the police and he refused. She physically attacked him and he ran off.
Mary believes Amber may have started crying and Brockert hurt her and then tried to hide the body.
Attempts to contact Brockert through his family for this story were unsuccessful. Members of his family said they stand behind his innocence but don't want to be interviewed.
It is believed Brockert, a convicted felon, is living in the Columbus Junction area. Since Amber's death, he has been arrested multiple times in Louisa and Muscatine counties. His most recent arrest was last year in Muscatine County for habitually driving while barred.
Terry Hayes, Amber's father and Mary's ex-husband, was also not available to comment for this story.
Living nightmareMary's surviving daughter, Barb Campbell, 29, Muscatine, was only 8-years-old when Amber was killed. She was staying the night with her father when Amber disappeared, and she found out by watching the news. News media swarmed their neighborhood and the whole town was shook up, the mother and daughter recalled.
Though Campbell was young, she will never forget the horror her family went through.
"We couldn't even go to the store without people pointing at us," she said. "At school I had kids chase me with baby doll heads and tell me it was my sister."
Mary said her grandson fills a void that she was missing with Amber, and having Barb grow up healthy and become a registered nurse makes her proud of the job she did raising her.
During a recent interview with the Muscatine Journal, Mary and Barb hugged one another at Mary's Muscatine County home in front of a shrine with a wooden "stairway to heaven" dedicated to Amber. The few photos they have of the baby are framed on the wall.
Campbell said the public has lashed out at her mother because of Amber's death.
"I don't think it's fair for people to judge my mother. I think he (Brockert) is crazy and he did this and maybe he didn't mean to but I don't want it to happen to anyone else," Campbell said.
Since Amber's death Brockert has claimed to be insane, according to complaints filed at the Cedar County Courthouse. Records state that Brockert, during a 1994 arson case in which he tried to blow up his girlfriend's car, asked the judge for a psychiatric review, claiming he was suffering from a mental disorder that prevented him from understanding the charges. He pleaded guilty to a felony charge in that case.
Mary and Campbell get their hopes up every time they hear of new technology that has helped solve other cold cases. Mary hopes the Iowa Department of Criminal Investigations will someday be able to do DNA or forensic testing on existing evidence.
"If they looked at the case now, when they arrested him there was gloves and a shovel in his car and sand on the passenger side of the vehicle. Maybe they could do a soil sample match from the lake," Mary said. "I will never stop hoping for justice for Amber."
Be the first to know
Get local news delivered to your inbox!