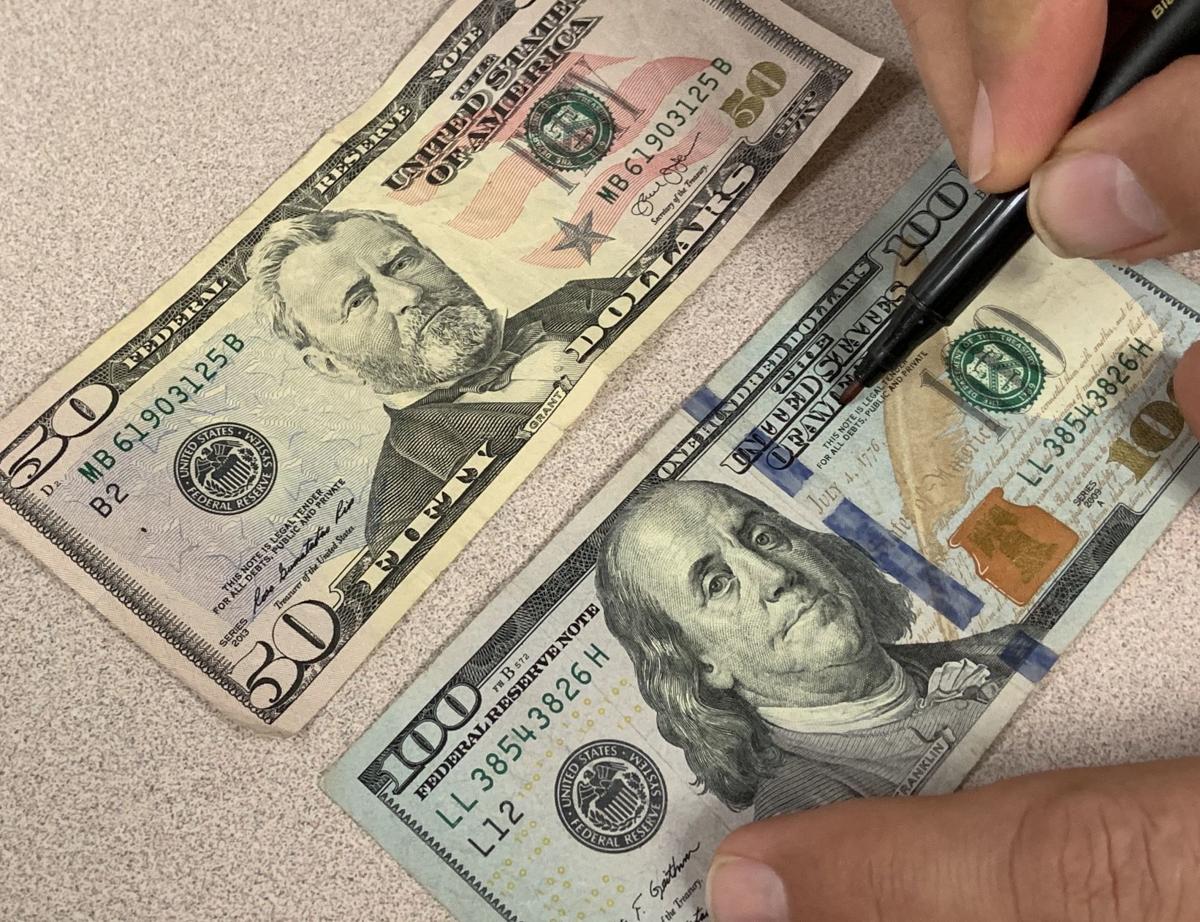 WEST LIBERTY — A large sum of counterfeit bills was found in West Liberty over the weekend.
On Saturday morning, West Liberty Police Department posted on Facebook they had found a stash of $100 and $50 counterfeit bills.
"We had a citizen who found them in their backyard intermixed with some leaves and reported it," said Interim Chief David Lira. "It's funny because how they ended up there, no one knows."
Police said they appeared to have been dropped there. No businesses have reported receiving counterfeit bills as payment.
Lira said counterfeit bills appear from time to time, but are usually $10-$20 bills.
"It's not really a big issue here, I think the businesses try to do a very thorough job when it comes to counterfeit money, and that's sort of deterred it," Lira said.
West Liberty Police caution merchants about accepting bills of denominations above $20. They recommend checking for watermarks and security strips, and say unusual printing, such as Chinese characters on the money, are an indicator the bills are fake.
Police ask anyone who finds or receives any counterfeit bills to report it to the West Liberty Police Department, 409 N. Calhoun St., West Liberty.
Be the first to know
Get local news delivered to your inbox!