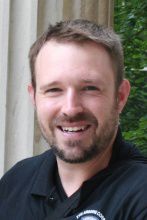 Iowa is undergoing a political transformation. Rep. Steve King, after serving a controversial 17-year tenure in Congress, has been defeated.
The congressional delegation from Iowa is also more heavily Democratic than at any point since the late 1970s. The reason for this shift is not that left-leaning voters are immigrating to the state, but that longtime Republicans are rejecting their former party's disintegration from the ideals of Reagan and Bush.
Just in the past few weeks, Russians injured U.S. soldiers in Syria in a "deliberate" convoy accident, having failed to use deconfliction measures in place to prevent this exact type of encounter. Russia intercepted a U.S. B-52 in international waters, flying recklessly close to the Air Force jet. The provocation was deemed "unsafe and unprofessional" by the U.S. Air Force, but there has been no response from the White House.
There are also reports of the U.S. intercepting six Russian Tu-142 bombers in the Alaska Air Identification Zone. The planes in question approached within 50 miles of Alaska and remained there for about five hours. Russian cruisers have also been harassing the U.S. fishing fleet in the Bering Strait.
And most shocking of all, it has been more than a month since the first reports of the Russian bounty scandal, and still the president has done nothing to address a foreign adversary paying terrorists to kill American soldiers.
I became a Republican because I believed in the values of George H. W. Bush, who, after the fall of the Soviet Union, ushered in a new era of American hegemony. This "new world order" would bring the exceptional values of liberal democracy to nations that were crying out for freedom and liberty, while creating stability by blending shared ideology with military might.
The international order does not operate the same way that the domestic order does. In the international realm, there is no centralized authority that polices the behavior of other nations. Individual countries themselves must choose to enforce or ignore certain behaviors and the more powerful the state, the more influence they have in the system.
The system of alliances stemming from the aftermath of World War II was designed to counter the spread of authoritarianism. But with the fall of the Soviet Union, Bush saw these alliances as a way to lock in democratic values across the world. The hope was that an alliance system built on universal freedom would foster trust and cooperation, which would lead to a stable world where there could be dialogue on the world's most important issues. It also ensured that the United States would get the final say on most matters due to its relative strength compared to the rest.
But Donald Trump is motivated only by a false misunderstanding of transaction costs. He does not view global cooperation with our liberal allies as a vehicle for attaining stability and prosperity, but some ploy to take advantage of the United States. He does not see military involvement in places like Syria as a necessary cost for spreading democracy and fighting the terrorists abroad so we don't have to fight them here, but as a favor to foreigners. China's human rights abuses are not a concern, for example, because he doesn't see how standing up for human rights makes the U.S. stronger.
But even taking questions of ideology and cooperation out of the question, the international system does not have a central authority to determine which actions are acceptable and which are not. We are responsible for building the world we live in.
Under President Trump, Russia is getting away with more and more risky behavior. Because Trump is signaling to Russia that the United States won't respond to these smaller-scale conflicts, Vladimir Putin will only become bolder the next time around. Every event that we refuse to counter will inevitably lead to more aggressive actions by the Russian military. And, eventually, we will be forced to throw a counterpunch on a much larger scale than if we confronted the Russians for their less aggressive behavior.
Trump's "America First" foreign policy will never live up to its name. Four more years of a Trump presidency will lead to increased chances of large scale global conflict. This potential destabilization undermines any hope for the United States to pursue its interests globally.
The retrenchment of America from the world stage will force a massive realignment process, and we can expect our global influence to be diminished compared to China and Russia. All of this is by our own doing, but only if we choose to keep doing it.
Christopher Eubanks is an Army veteran and a Republican from Davenport.
Catch the latest in Opinion
Get opinion pieces, letters and editorials sent directly to your inbox weekly!