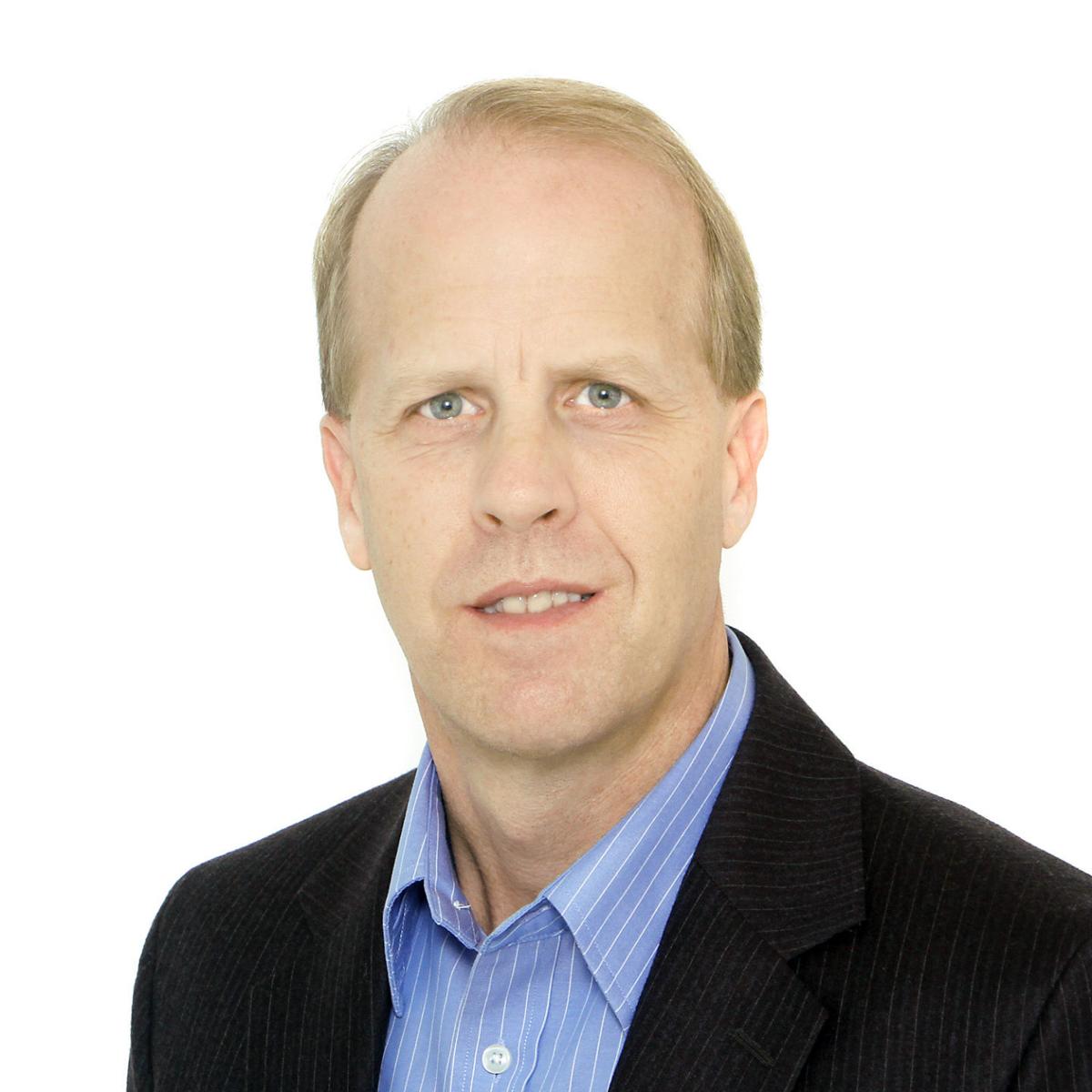 Kim Reynolds has scheduled a news conference for Thursday.
It's been quite a while since the Iowa governor has met with reporters in Des Moines. She's spent a lot of time on the campaign trail, and it looks like she's been having fun trying to get Sen. Joni Ernst and President Donald Trump re-elected. But Election Day is now over. And as I write this, we don't know how the vote tallies across the country are all shaking out.
Still, we've known for several days what the coronavirus numbers say.
It's not good, and it's likely that Iowa's governor is going to face a lot of questions about what she'll do about the steadily worsening situation.
As the Des Moines Register reported this week, more than half of Iowa's counties now have a positivity rate of more than 15%, an alarmingly high number.
To put it in context, public health experts get worried over a positivity rate greater than 5%.
Meanwhile, we've watched as case numbers, hospitalizations and deaths have climbed rapidly, even as Iowa's containment strategy has remained in neutral. Campaign buses have rolled across the state, but Iowa hasn't changed gears in how it's dealt with the coronavirus. Yet, hospitalizations are up by a third and the average daily number of deaths are up by 46% over what they were two weeks ago.
Not all are silent, however. Suresh Gunasekaran, chief executive officer of University of Iowa Hospitals and Clinics, has sounded an alarm. "We are again in danger of losing control of this pandemic in Iowa," he wrote in an op-ed published in the Iowa-City Press-Citizen. "Our COVID positivity rates skyrocketed twice before, but this is the first time we have seen rates this high while also dealing with record patient hospitalizations."
He, along with some other hospital officials, including in the Quad-Cities, have warned that they may need to take dramatic steps as their beds begin to fill with coronavirus patients.
For Gunasekaran's part, he said those steps could include putting off other procedures and limiting visitors. Ultimately, he said, it may mean not having enough hospital beds or staff to handle Iowans' needs.
He repeated the warnings, only intermittently demonstrated by the governor, that people should wear masks and socially distance from those they don't live with.
In Illinois, the strategy is different. Gov. J.B. Pritzker has seen the spike and ordered restaurants and bars to curb indoor service, among other steps aimed at bringing down the number.
Beginning today, those measures take effect in the Quad-Cities, as in other parts of the state.
As Robert Connelly reported in Tuesday's editions, there is considerable resistance to the closures, and it's not clear how this will play out. Some local governments are imposing fines against businesses that resist. Other local governments say they won't enforce the orders.
Illinois businesses and their workers are already hurting. Extended closures will surely put some of them under.
Unfortunately, there is no real financial backstop for them, even as we face a  national crisis. Negotiations broke down in Washington, D.C., over a new coronavirus aid package, so there is no financial relief the way there was this spring.
Then, Congress and the White House rolled out trillions of dollars in aid for workers and businesses, keeping our economy somewhat afloat. However, some congressional Republicans suddenly got worried about the federal deficit, which put up a road block. Also, the politicians in the negotiating room placed a greater priority on holding onto their own jobs as opposed to trying to save yours.
But Election Day is now past. Again, as I write this, we don't know the results. Are we in for days and weeks of legal battles?
Whatever the case, a strategy to deal with the worsening pandemic cannot wait.
Will Iowa's governor announce a shift — such as on the question of a mask mandate — in order to meet the changing conditions in the state? Or, will she continue to do what she has been doing? My bet is on the latter. Figuring out how to fight a coronavirus that is taking a greater toll on the population, while still maintaining an economy, is a lot tougher than riding on a campaign bus.
Ed Tibbetts is the editorial page editor for the Quad-City Times and Dispatch-Argus.