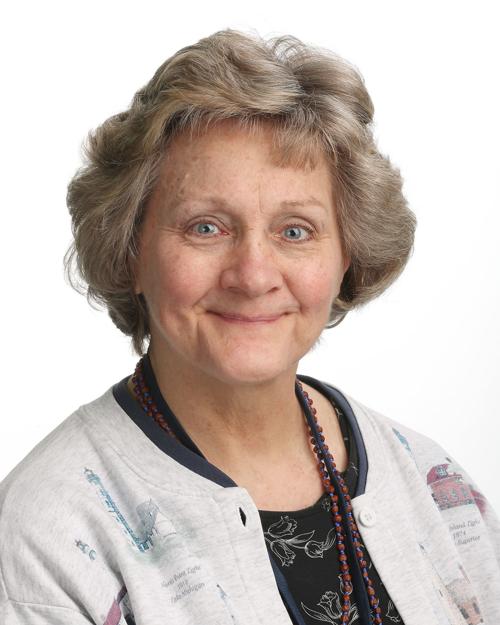 I can no longer go to the grocery store.
I can no longer encounter people not wearing masks without a visceral anger boiling up inside and spilling out of my mouth.
I realized this last Sunday when the first person I encountered in the entryway getting getting carts was not wearing a mask.
"You should be wearing a mask," I said.
He didn't reply, so I continued, a little louder. "Don't you know people are getting sick?"
He disappeared through the automatic doors into the store with a, "Have a nice day, ma'am," although I realize his response could have been much less polite.
But then I just couldn't stop. I was ticked.
To the next fellow, I said, "You know they have masks up front."
Altogether, I believe I engaged with five different shoppers. I missed a couple because I lost my nerve. Most just looked at me with a blank expression.
The last woman, though, snapped back. When I told her she should be wearing a mask, she told me I should not be telling her what to do.
But I was so mad! How can people knowingly put other people's health — possibly life — at risk? Don't they read the papers? Don't they watch the  news? It seems every night there's an interview with a sobbing family member who has lost a wife, husband, mother, father, sister, brother, grandmother, grandmother, son or daughter to this virus.
And nearly every one says at some point, "Wear a mask. This is real." Or words to that effect.
I received an email last week from a reader living at Davenport's Ridgecrest, asking if the Times could publish a list of businesses that require their customers, as well as their staff, to wear masks.
"Many of us will not — cannot — shop at those stores that don't," she wrote.
"We actually found a local dollar-type store that proudly boasted that no masks were required, so we spent our money elsewhere.
"I would think a roster of 'good guys' might be good advertising. I know it would help those of us who are trying to stay alive. Such a roll of honor might encourage more companies to do the right thing, since government is doing so little.
"We who live here would know where it's safe to go buy a birthday card!"
Yes, safe to buy a birthday card.
I got home from the store and spilled out my story to my husband. He  wasn't entirely supportive of my verbal righteousness, given what he's seen on TV about how this kind of confrontation has ended in other places. Fist fights or worse.
"You better watch it," he said. "Somebody might spit on you."
Spit on me. That thought took some of the heat out of my anger.
Later, in a more reflective state, I considered my options. What can I say that will sound less confrontational? 
Maybe I would be better received if I said, "Why aren't you wearing a mask?"
That way I put the burden on them to explain. I am not telling them what to do, I am asking a question. I am making them think. And it doesn't sound so bossy.
My husband isn't sold on that alternative either.
I guess the thing to do is to begin shopping online and driving up for contact-less pickup.
But I like grocery shopping. Or used to. What a year!