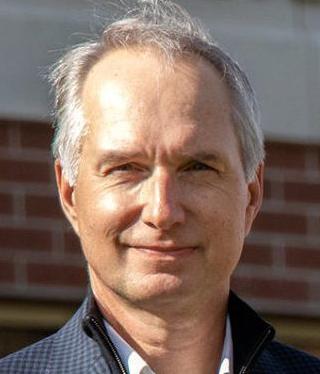 I walked into the little rental shop to see whether I could get a power washer for the afternoon. The old man who owned the shop said he had one available, wrote up the ticket and helped load it into my pickup. When I returned it, I mentioned I would be back in a couple months.
"I don't know if I'll still be in business," he said. "Why is that?" I asked.
He proceeded to tell me about the equipment rental business. "You see that ladder over there? See how many warning labels it has?" I could count five from where I stood. "There's only so much they can do to make a ladder safe, so they just keeping adding more labels. But that doesn't keep them from getting sued."
Then he added, "The same goes for me, except one lawsuit would wipe me out. That's why you don't see independent operations like mine anymore."
That didn't quite make sense to me. I questioned whether he could be held responsible if he was not negligent in some way.
"You don't know how stupid people can be," he said.
He told me about the guy who rented a 24-foot extension ladder one morning. An hour later he stormed back into the shop, dirt all over his back and grass stains on his pants. "That damn ladder just about killed me," he shouted.
The old man patiently asked to see what happened. They went outside, and the man lifted the ladder, leaning it upside down against the front of the store. Whenever he climbed onto it, the upper section would collapse.
The old man told story after story of dumb things people had done. Like the time he responded to an urgent call and found a customer passed out next to a garden tiller. He had been pulling it backward across his yard in 95-degree heat.
"You just never figure on telling someone not to place a ladder upside down or pull a tiller backward," said the old man, shaking his head. "The problem is, nobody wants to take responsibility for their own actions anymore."
He had a point. As our society has become more technologically advanced, our tolerance for risk has lessened considerably. For the most part, that is a good thing. Despite living in a world filled with toxic chemicals, lethal currents of electricity running through every building and heavy machinery operating all around us, our overall injury rates keep going down.
Today our homes and workplaces are safer than ever before. We have come a long way since the early days of the industrial revolution, when a British physician visiting a school in Manchester found 47 children who had been injured in factory work.
Much of this progress has been achieved by specializing in risk management. Engineers are trained to design safer roads and bridges, cars that protect passengers at higher speeds, table saws that won't cut off a finger. Surgeons learn new procedures with fewer infections and faster recovery times. Pharmaceutical companies develop more efficacious drugs with fewer side effects.
The problem is, we have become so reliant upon others to keep us safe that when we encounter dangerous situations outside these areas of specialized risk management, we struggle to act appropriately and responsibly.
Recklessness is one of the chief ways we fail to act responsibly. An example is refusing to wear masks to slow the spread of COVID-19. Instead of stepping up voluntarily to assume responsibility for the safety of others, many people insist on claiming a personal right to endanger others. But having a right to do something doesn't mean doing it is right.
Another kind of failure is hesitancy, and it can be just as dangerous as recklessness. Robert K. Greenleaf observed that "one rarely has 100% of the information needed for a good decision, no matter how much one spends or how long one waits. And, if one waits too long, he has a different problem and has to start all over. This is the terrible dilemma of the hesitant decision maker."
An example is the Jan. 6 insurrection. Within the agencies sharing responsibility for protection at the U.S. Capitol — intelligence services, Capitol Police, the Pentagon, the Architect of the Capitol, the sergeants-at-arms of the House and Senate — few individuals stepped up to act decisively when it mattered.
Courage is the middle path between recklessness and hesitancy. It is the willingness to take responsibility coupled with the knowledge of how to do it appropriately.
A good rule of thumb is this: If you have both knowledge and ability, you have responsibility. Whether you then take responsibility is a matter of courage.
When I stopped by the rental shop a couple months later, I found a closed sign taped to the door. Peering through the window, I could see nothing but a bare floor and empty countertop. The closing of the store seemed symbolic of what happens when a society fails to take responsibility seriously.
We can never eliminate risk from our lives, but we can manage it. How well we do so is a measure of our character.