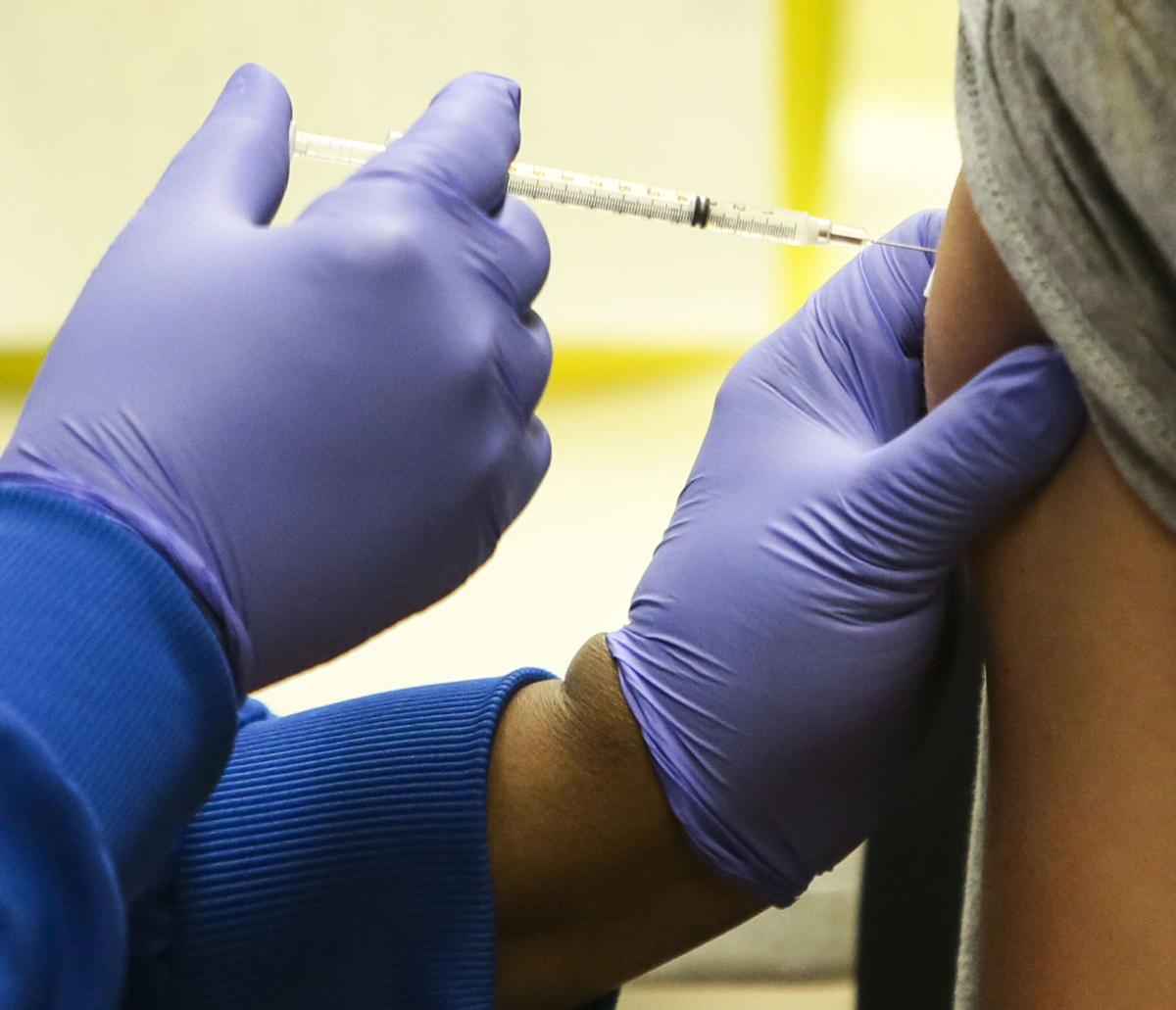 People just aren't getting it.
It is now widely available to just about anyone who wants one, but in the Quad-Cities, openings at vaccination clinics go unfilled. Meanwhile, cases continue to soar and the death toll mounts.
Local health experts met with the journalists in a special briefing last week to make clear that there are no more excuses: If you haven't gotten the vaccine, it is time.
Young people, immigrants and folks with certain religious beliefs are now the main obstacles to herd immunity in the Quad-Cities. The faster these stragglers get their shots, the faster we can all get back to normal.
If you haven't already gotten your vaccine, do so. If you have, help spread the gospel – encourage your adult children, show your support for the vaccine effort on social media, help a friend make an appointment.
A vaccine doesn't just contribute to herd immunity – it protects the individual from illness, too. And without it, we're seeing cases among young people spike. As reporter Tom Loewy wrote this week: "Scott County Health Department Director Amy Thoreson and Rock Island County Health Department COO Janet Hill have pointed out the population of new COVID-19 cases is markedly younger. Rock Island County health officials reported 25 new cases Wednesday — 24 were residents under the age of 60."
If the Quad-Cities doesn't start using more vaccine soon, we may be at risk of losing supply. The state of Illinois is prioritizing Downstate vaccines, some would say at the expense of more populous suburbs, so much so that folks from Chicagoland are driving to the Quad-Cities to get vaccines here. Simply put, if we don't use up our local supply, the state may find some other county who will.
Community leaders need to step forward and promote the vaccine and share their own stories. All should be doing their part to shoot down the false narratives about the vaccine. Surprisingly, one health official told us, there are significant portions of the local population who believe the vaccine will affect fertility or manipulate DNA, that it contains fetal tissue or tracking microchips, or that it received less rigorous scientific testing than other types of vaccines. All are false.
Church leaders, too, should be encouraging their congregations to get vaccinated. One local health official said she'd talked to a pastor who supported vaccines, but he said he couldn't preach it from the pulpit because his congregation would be outraged. Now is the time for courage in the face of crisis.
Surely, not all will be convinced. But if you're one of the thousands of Quad-Citians just putting it off, please, get a vaccine this week. Do your part, and help the Quad-Cities reopen.