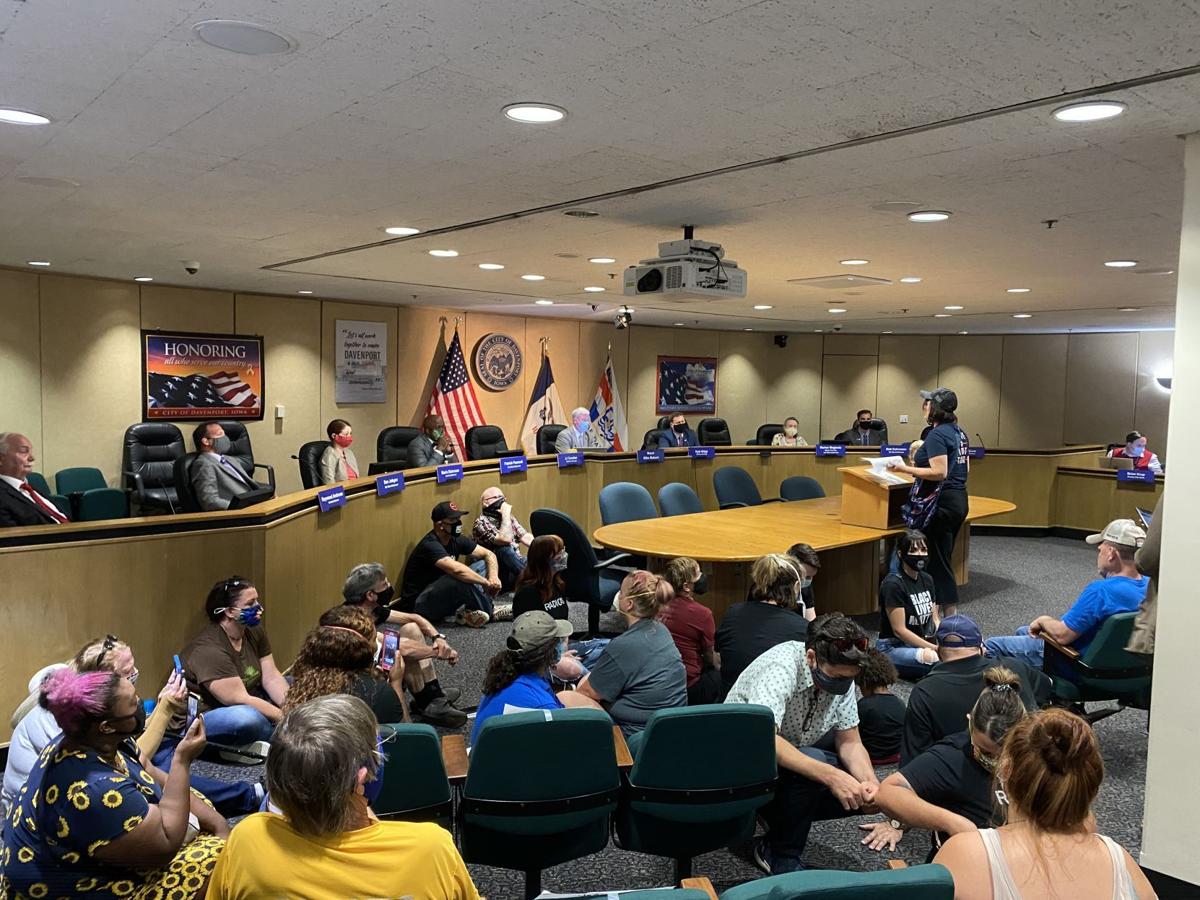 Since the death of George Floyd at the hands of police in Minneapolis, there have been protests across the country seeking reform. Reform of police practices — and with how we deal with race in this country. With how we see race.
Some of this has been uplifting; at other times, alarming. The events in Kenosha, Wisconsin, last week were tragic, with the police shooting of a young Black man, protests that turned violent and destructive — and the killing of two of the protestors, allegedly by a teenager who came to the demonstrations with a gun.
It is well past time we deal with the issues of race in this country.
We know reform won't be quick, or easy. We have seen groups on both sides of the river in the Quad-Cities seek to work with law enforcement and other facets of the community on proposals to change the status quo. Just Wednesday, demonstrators held a sit-in at Davenport City Hall.
We know that coming to solutions will be difficult. We all come from different walks of life and have different life experiences. But we believe valuing and understanding each other is vital.
To that end, we would encourage people in the Quad-Cities to engage with the 21-day equity challenge, an innovative approach at community building that is being spearheaded locally by the United Way of the Quad-Cities.
The challenge, which was created by Dr. Eddie Moore Jr., Dr. Marguerite Penick-Parks and Debby Irving and adapted locally, is aimed at encouraging us to listen, learn and reflect in order to create a more equitable and just community. The initiative has drawn a number of community organizations to support it.
Over 21 days, participants will be sent an email each day outlining a range of possible activities to undertake, including readings, videos to watch, podcasts and self-assessments.
Here's an example: On Day 1, you can read how racial identity is developed, watch videos produced by the New York Times on racial issues, including people of a number of races and ethnicities. One especially moving video features Black parents talking about how they talk to their sons about policing. Another video features a conversation with police officers about the issue of race.
These aren't faraway voices, either. Another option on that day is to watch a video of three young Quad-City area students express their struggles and  experiences.
On Day 7, one of the options is to read a report about poverty in the Quad-Cities, or explore a fascinating database that details the work of a Harvard economist explaining how where a person lives shapes the opportunities they have in life, including here at home.
The work of Raj Chetty is illuminating, and it challenges the long-held idea that everyone, no matter where they are brought up, shares an equal chance at the American Dream.
Some of this may be uncomfortable. But we don't believe that is something to be feared. Instead, we should embrace it. True learning means work and, sometimes, discomfort.
There also is a way to share, as a community, what we have learned throughout the 21-day journey. It is free of charge.
So far, we are told that more than 500 people in the Quad-Cities have signed up for this challenge. That's an encouraging start, and we hope that more will jump in.
The United Way, which is partnering with the Quad-Cities Chamber of Commerce, the Quad-Cities Community Foundation and Visit Quad Cities, says its goal is to get 1,000 or more participants. A number of other organizations are investing in the effort.
There are two different sessions in which to take part. One will begin Sept. 17 and go to Oct. 7. The other 21-day session begins on Oct. 26 and continues to Nov. 15. (Go to unitedwayqc.org to learn more or to sign up).
In addition, there will be a summit on Oct. 15 in which challenges and potential solutions will be discussed, with a report to be delivered to elected officials in January.
We hope you will join in to take this challenge, to deepen our understanding of our community — and to hopefully make the Quad-Cities a better place for all of us.