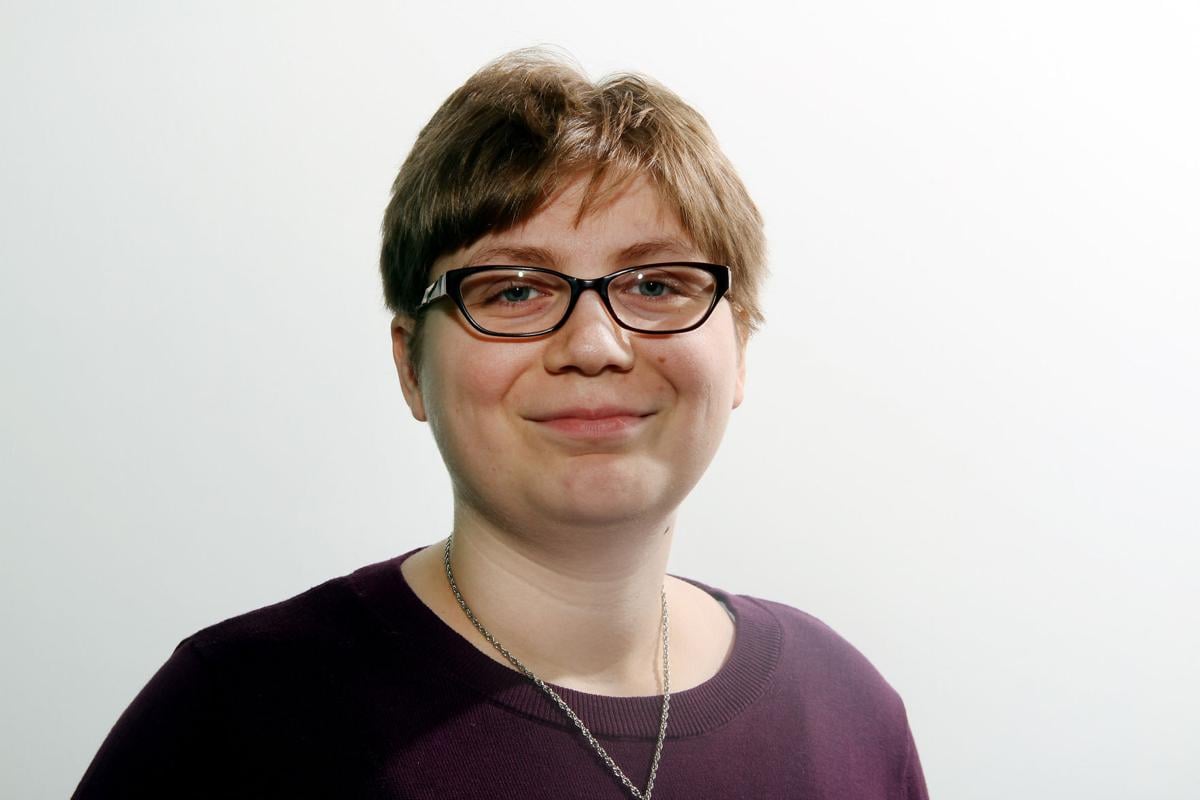 Imagine meeting someone who has been through so much and survived it all, who is close, yet still far from making a full recovery. You hear how much they want their life back, how much they are hoping for a happy ending, and how much they're at risk of losing. It's not often we meet people like this in-person, but when I met Elizabeth Austin, all I wanted to do was help her however I could.
Last week, I wrote about a local artist named Elizabeth Austin. For those who didn't read that article, Elizabeth was a successful pin-up artist for a few years, but was diagnosed with Lyme in 2008. While she has been slowly trying to learn how to draw and paint again, her current living environment is ultimately too stressful for her to continue her art.
So, Elizabeth has taken to a Facebook Fundraiser in the hopes of raising enough money to safely move her and her dogs into a new home. (This fundraiser can be found through her Facebook page, Elizabeth Ellison Austin.) As of July 28, she has only raised $115 of her initial $2,500 goal.
Elizabeth is one of many people online who ask friends and strangers to donate money so they can be happy or healthy or safe or any number of things. While I don't use Facebook in my personal time, I do frequent Tumblr quite a bit, and I usually see at least one fundraising post a day on there. I've also written about a few other online campaigns here at the Journal for local residents and causes.
Some of these funds are like Elizabeth's, with people asking for money to help them move into a safer home. Other people need help paying medical or veterinary bills or funeral costs, and others are trying to buy a car that'll allow them to get a job or the surgery that'll allow them to live without dysphoria.
A YouTuber I watch once said that in modern times — in these days of crowdfunding and online campaigning and GoFundMe — anyone has the power to be someone's "fairy godmother" in a sense. For those who can't rely on a charity or an organization or any other support group to help them though a rough time, they turn to virtual communities – where, in a sense, anyone can give the money needed to change someone's life for the better.
Unfortunately, not everyone is able to get the money they need in time and not everyone is able to donate to worthy causes, even if they wish they could. With so many people in need and so many of these fundraising posts a day, it's only natural that some would fall through the cracks — especially those who may have no one else to ask for help.
For every success story, there's at least a dozen failed campaigns. It would be easy to shame those who never donate to these campaigns, just as it would be easy to shame those who fell into financial despair in the first place, but we all know that life isn't that black and white. After all, everyone has a story, and anyone — even those who may think that they'd be stable and responsible enough to handle a disaster — can fall into needing financial help and support after an unexpected and unfortunate turn of events.
So instead of acting like the person who can't donate a dollar is the Worst Person Ever or pretending like every person who's forced to open a GoFundMe is only doing so because of their own mistakes or failures, maybe we should all take a step back and be more proactive instead of reactive. After all, the next best thing to do when we can't do something ourselves is to spread the word. If we can't do something, maybe someone else can.
Reblogs, retweets, sharing links — all of that may seem pointless or fruitless at times, but making a campaign or a fundraiser known really can make the difference on whether or not it makes its goal. At the very least, you can let the person trying to raise money know that they aren't alone in their situation — that they are being seen, and even if it doesn't work out, people still care.
Generosity and kindness, whether it's in-person or online, still exists. All we have to do is remember to show it, and to do what we can.
Catch the latest in Opinion
Get opinion pieces, letters and editorials sent directly to your inbox weekly!