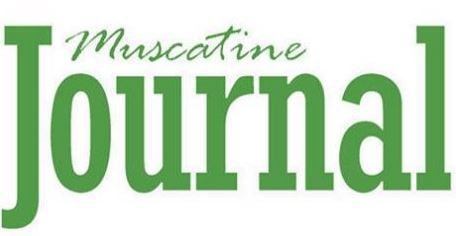 Dear Mayor, City Council and Commission Members:
Muscatine has been working to restore our riverfront for nearly 40 years. Early public meetings involving dozens of citizens and private interests achieved consensus on the direction and design for community improvement. Then we all watched as grain elevators became public space and railroad switch yards became playground and trails.
Soon, another part of the plan, the Mulberry and Second Street round-about, will open and visitors will be greeted by the new architecture contributed by one of our major corporate citizens, the new Musser Library/Community Center, the Woodward/Musser and McKibben Freiburg home restorations, Riverside Park without overhead wires, and the Muscatine and Merrill hotels. Eventually they'll drive by the McKee building and wonder what we plan to do with the wonderful building. The area between the Hershey Street and Mulberry round-abouts will set visitors' impression of Muscatine as a place to live and work for the next 50 years. An impression created by years of planning and careful development.
But the plan is not complete, and the most significant improvements may be just ahead. The Hershey to Mulberry corridor, especially in the downtown commercial district has become some of the most valuable property in Muscatine and potentially the most important to Muscatine's future. Unfortunately, zoning regulations have not kept up and many properties zoned light industrial have higher purpose. Without a comprehensive plan for redevelopment the Board of Adjustment is left with the task of deciding what development is right for Muscatine's future.
We recently learned a local developer has filed an appeal from zoning requirements to allow construction of a high-density apartment complex at 403 West Mississippi Drive. The proposed building will have zero setbacks and the 60 or so occupants will have no greenspace of their own. This means their children and pets will play in neighboring lawns or be forced to cross Mississippi Drive and the railroad tracks to get to Riverside Park. We will likely see 40 additional vehicles making one or two trips per day using uncontrolled intersections at Mississippi Drive and Linn Street or Pine Street and the entrance to alley #1 — at least until the city is forced to spend public funds to implement additional traffic controls. The apartment resident traffic will be in addition to the 50 to 60 cars already vying for evening parking around Contrary Brewery.
Many residents of the West Hill Historic District have voiced concerns and presented a petition against approving the variance. To their credit, Board of Adjustment Members have listened and are cautiously approaching their decision. As we see it, the real issue is not development but what kind of development and where? And, the real question is, whether enough of the right interests are at the table for this decision with such long-term implications?
It's taken years for our riverfront plans to become reality. Now it's time to plan for commercial redevelopment of the north side on Mississippi Drive. If you are reading this as an elected official, we urge you to support a moratorium on zoning variance along our riverfront corridor until appropriate plans for redevelopment are in place. To do otherwise is to allow our riverfront corridor to effectively be rezoned one project at a time. If you are reading this as a concerned citizen, we urge you to contact the mayor, your council member and the Board of Adjustment and tell them we need a coordinated and carefully-considered plan for development of the corridor, not a piece-meal approach.
Thank you for your service to our community and Muscatine's future.
George and Barbara Granberg
Catch the latest in Opinion
Get opinion pieces, letters and editorials sent directly to your inbox weekly!