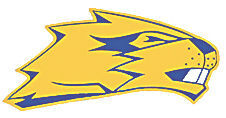 CASCADE, Iowa — Things started out bad for the Wilton Beavers on Friday night in Cascade and only got worse.
By the time the Beavers and Cascade Cougars reached halftime, the Cougars had already built a 42-point lead.
Cascade (6-2) went on to advance to the second round of the Class 1A playoffs by defeating the Beavers 55-0. The Cougars advance to play Denver next Friday night to represent Class 1A Pod 9.
The Cougars scored twice on their first eight plays from scrimmage.
Cascade's first drive lasted just over a minute and was capped off by a 4-yard Jack Menster run after a 47-yard pass from junior Justin Roling to senior Casey Koppes put the Cougars inside the Beaver five.
Whenever Wilton (2-6) started to find some degree of footing, things would crumble all over again.
"It was everywhere on the field," Wilton head coach Ryan Hetzler said. "It wasn't just offense, defense or special teams, we couldn't catch a break. Our kids were excited before the game, our warmups were good, I thought we had a good game plan, we just didn't execute."
Wilton started out the second half on a strong note when junior Jackson Hull ran for 10 yards, but was followed by an illegal procedure and the Beavers' third interception of the night.
The Beavers committed six turnovers on the night on three interceptions and three fumbles and surrendered seven penalties for 45 yards.
When Beaver senior Keagan Stoelk came up with a sack to force the first of two Cascade punts of the night, Wilton started the drive out with a 7-yard completion from Aidan Walker to junior Gavin Scheppner.
Hull ended as the Beavers' most effective offensive weapon with 52 yards on a dozen carries. Wilton produced just four first downs, all coming in the second half.
For Cascade, good things didn't stop happening, and often came in pairs.
Roling hit junior Tanner Simon for a 37-yard touchdown with just under nine minutes to go in the opening frame, then Simon took an errant Wilton pass 39 yards the other way for a pick-six to put the Cougars up 21-0 just over eight minutes into the game.
Besides the defensive score, Cascade's first three drives all started within 10 yards on either side of the 50. And the Cougars took advantage of the short field all night.
"You can't take anything away from Cascade," Hetzler said. "They have a deep team and I think they have the potential to make a deep run. You can't do them any favors during the game, and we gave them a lot."
Menster, a sophomore, finished with 119 yards on 13 carries while Roling threw for 87. The quarterback threw for three scores on just seven attempts while the Cougar running back ran for three.
Though at times late in the game Wilton would find a few more open holes, the score was out of hand and the Beavers couldn't get anything going through the air, completing just six of 19 pass attempts plus the three turnovers.
"I want to thank our seniors. … They're a good group of kids," Hetzler said. "We didn't have the year we wanted to have, but they kept coming back and giving good effort all year. Tonight, we just came out flat. I told them I was proud of their effort this season and even though it didn't go the way we wanted it to, I was proud of them."
Be the first to know
Get local news delivered to your inbox!