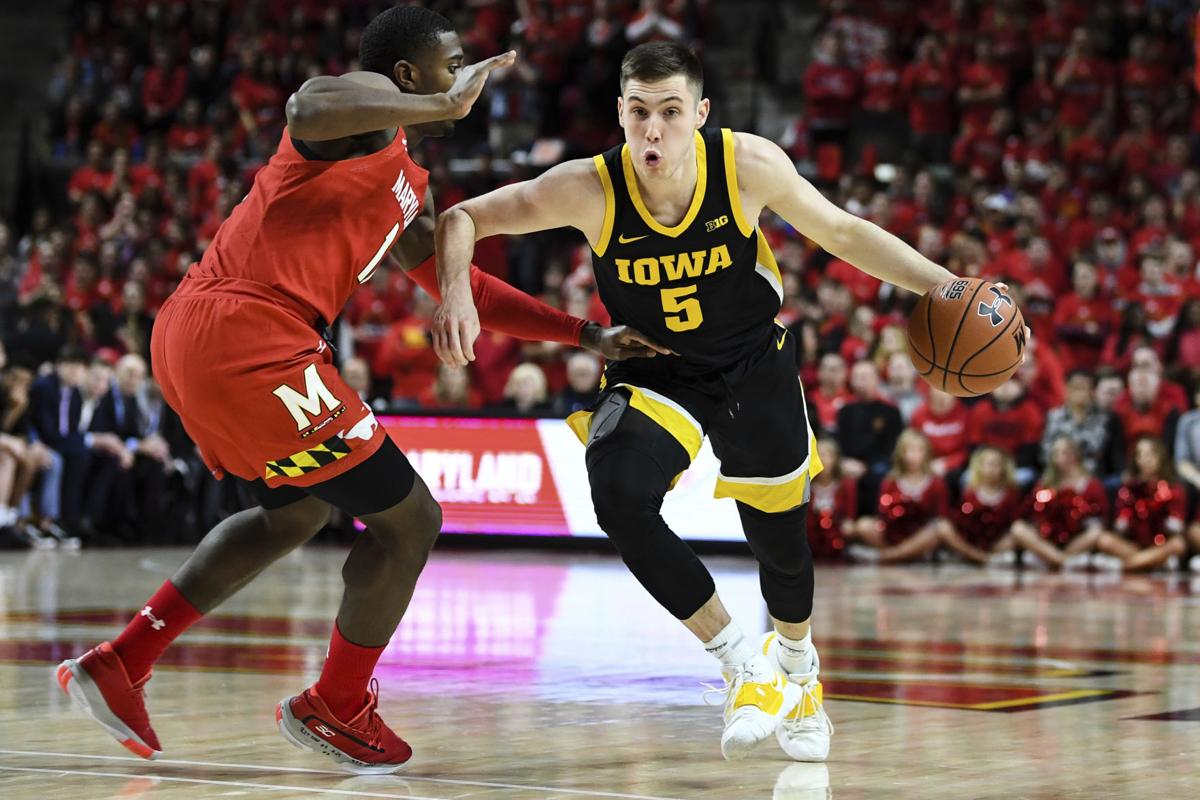 IOWA CITY — University of Iowa guard CJ Fredrick underwent surgery Tuesday to repair a stress fracture in his right foot and is expected to be sidelined for about six weeks.
The redshirt sophomore, who was named to the Big Ten's all-freshman team last season, had a screw inserted into the fifth metatarsal in a procedure at University of Iowa Hospitals & Clinics.
"The timing for this surgery was perfect," Fredrick in a university news release. "This procedure will allow me to recover quickly and be able to play pain-free in that foot for the season. I can't wait to begin rehabbing and working toward the upcoming season."
Fredrick started all 25 games in which he played last season and finished as the Hawkeyes' third-leading scorer at 10.2 points per game. He led the Big Ten in 3-point field goal percentage at 46.1%.
The 6-foot-3 Cincinnati native was one of only three power-5 conference players to finish with more than 65 assists and fewer than 32 turnovers while shooting better than 46% from 3-point range.
Fredrick has had his share of injuries during his first two years at Iowa. He suffered a shoulder injury in preseason practice prior to the 2018-19 season and ended up taking a redshirt season.
He also sat out six games last season and more than half of two others because of leg injuries.
He missed a Dec. 3 game at Syracuse because of a quadriceps injury, missed the second half of early January game with Penn State and two subsequent games because of a stress reaction in his left foot, then missed three more games in February after spraining his right ankle in the first half against Indiana.
Iowa coach Fran McCaffery said Fredrick's foot has been bothering him for a few weeks and he decided to undergo the surgery as a proactive measure.
"CJ has had a tremendous off-season of training and we are confident he will be even stronger when he returns next month," McCaffery added.
Be the first to know
Get local news delivered to your inbox!