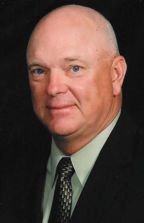 When news circulated Tuesday morning that Jeff Tank had passed away from cancer, comments flooded social media.
"One good guy who enjoyed helping others. My sympathy to Jeff's family." — John Blunk
"Jeff called me 25 years ago to ask me to be on his football crew. I am the luckiest man in the world to have been on the other end of that call. My friend, my mentor. This season wasn't the same without you. RIP, Jeff. Love you." — Greg Miller
"Jeff was a great man who was dedicated to coaching and umpiring with integrity." — Paul Bird
That was just a small sample of the condolences and appreciation expressed for Tank in the past few days. He was a man who impacted thousands of people in many walks of life during his 66 years.
He wore plenty of hats — husband, father, grandfather, teacher, mentor, coach, farmer and official were a few.
And Tank was revered, a man of high character and integrity.
Tank was involved with Muscatine's girls basketball program for 28 years, 19 as a head coach. The Muskies won 228 games and played in five state tournaments with him leading the charge, including a state runner-up finish to Ankeny in 2003.
He was a fierce competitor, an outstanding defensive mind and his team was always prepared for what it was facing that particular night.
After having a wealth of success most of his coaching career, the last couple of years were difficult. The Muskies struggled, and the results took a toll.
"After a lot of self-evaluation, I determined I must be doing a poor job," Tank told the Journal following the team's banquet at the end of the 2008-09 season. "It takes a lot of commitment to run a successful program. I'm just mentally exhausted, so I figured it was time for a change.
"Maybe what we need is someone with more energy, someone to give the program a boost of enthusiasm."
Nobody could question his passion for his players. Or the life lessons that were taught.
Scrolling through all the messages the past several days, there was one in particular that resonated with me.
Desiree Carroll Fiallos talked about a candid conversation she had with Tank and former coach John Jindrich during her freshman season. Desiree didn't enjoy basketball and contemplated quitting.
Tank challenged Desiree to stick it out for the remainder of the season. If she didn't want to return for her sophomore year, Tank told her that was fine. However, he stressed to Desiree the importance of seeing something through until the end.
He had respect from others in the coaching fraternity.
"I always enjoyed my time spent with Jeff," former Bettendorf coach Gary Altman posted on Facebook. "I always knew when we played Jeff's team, we were in for a real battle. He was a very sincere man who taught all of the right qualities to his teams."
Tank was the Mississippi Athletic Conference and district coach of the year on six occasions as well as state coach of the year in 2003.
That same level of admiration carried to the football field, softball diamond and later on the basketball court as an official.
Tank was a high school and college softball umpire, working numerous state tournaments and championship games in Fort Dodge.
"Having him as an umpire made me a better person and athlete," former Davenport Assumption all-stater and current Northern Iowa softball player Hannah Kelley said.
He was an official on Friday nights in football and drew many playoff assignments.
Since 2009, he officiated more than 350 basketball games in eastern Iowa.
Tank taught biology in Marseilles, Illinois, and then special education at Muscatine before taking over the family farm in 1992.
His death leaves a major void in the community.
Family, friends, past players and colleagues remembered him at Friday's visitation. The service and burial is Saturday.
Tank's former players have created a memorial scholarship to honor their coach through the Community Foundation of Greater Muscatine.
To donate, checks can be mailed to 208 W. Second St., Suite 213 in Muscatine or go to www.muscatinecommunityfoundation.org and select "Tank, Jeff MHS Girls Basketball Scholarship."
Be the first to know
Get local news delivered to your inbox!