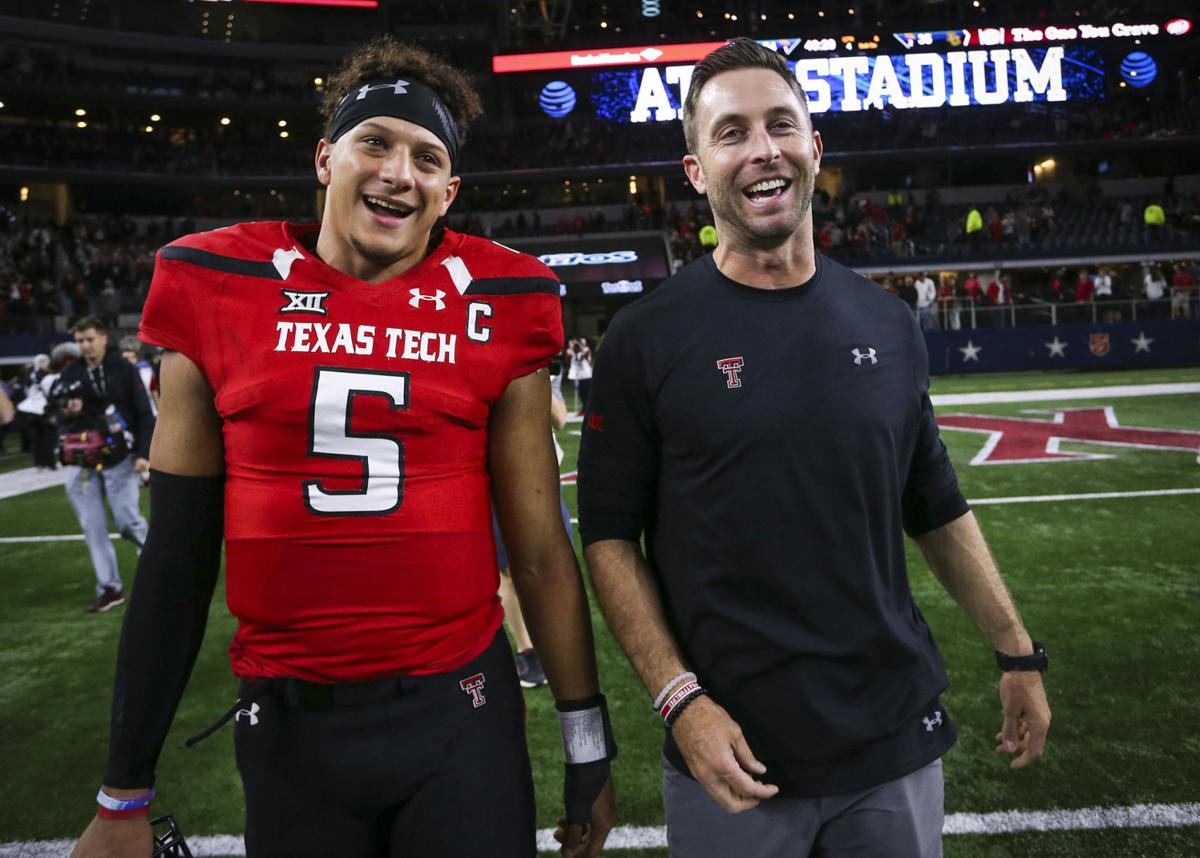 MIAMI - Nobody enjoyed Super Bowl LIV and all the trappings to come with being victorious more than Kansas City Chiefs head coach Andy Reid.
After 21 years of coaching he won his first Super Bowl title.
He didn't get much sleep after the game and possibly won't get much more in the nights to come. But it wasn't because he was cuddling up with the Lombardi Trophy.
"I didn't spend the night with the trophy. I spent it with my trophy wife," Reid deadpanned at the day after press conference.
He also spent the night being entertained by Pitbull at the Chiefs' victory party at the Soho Studios in Miami.
"He's got great endurance," Reid said.
And now so does Reid, thanks to magical quarterback Patrick Mahomes, who engineered a 10-point fourth quarter comeback to lift Reid and Chiefs to victory over the San Francisco 49ers, 31-20, giving the franchise its first Super Bowl title in 50 years.
Reid, 61, has no plans of walking off into the sunset anytime soon.
"I still enjoy doing what I am doing," Reid said when asked about retirement. "I got this young quarterback that makes life easy. I got the opportunity to coach him."
And with that Reid shares a kinship with Whitehouse (Texas) High coach Adam Cook and Arizona Cardinals coach Kliff Kingsbury, who coached him in college at Texas Tech.
If there is one person who enjoyed the week as much as Reid, it was Cook who got a ticket to attend the game courtesy of Kingsbury.
"It was surreal, the things you dream of," Cook said. "I'm going back home and it's going to take me two or three months to figure out what took place. The moment Kliff came in and found me. We hugged one another.
"The amazing thing is he did it in Patrick Mahomes' fashion when you are down and you are wondering what is going to happen," Cook added. "Kliff and I looked at each and I said, 'This is how legends are made, legends are born.' Sure enough, he comes back and has a great fourth quarter, goes on to win the MVP. I couldn't be more excited."
Mahomes, 24, became the youngest quarterback to win the Super Bowl MVP and he did it one year after being named league MVP.
The sky is clearly the limit for Mahomes who is becoming the embodiment of everything Reid saw from him when he was forced to watch tape of him at the insistence of general manager Brett Veach.
"I was like, this is the best quarterback I have ever seen, and I have seen a few guys," Reid said. "He was making throws like he was making last night. Then it was like, let's see how does in the NFL. He can't do all that stuff. He came to us and started doing all that stuff. It just came natural to him.
"I'm like this guy is unbelievable. He challenges you as a coach to give him more. He sees the field. His aptitude is ridiculous. He just gobbles it up."
Mahomes credits all of his coaches for putting him in a system that allows him to thrive, while also not constraining his improvisational instincts where his run/pass instincts take over.
"I have been blessed going to be back to high school with Coach Cook letting me be who I am, then going to Texas Tech, the same way," Mahomes said. "And now with Coach Reid. All will try to reign me in at the right time, but they let me be who I am. It has helped me get to where I am today."
Where he is today is the comeback kid and the new king of the NFL. But the path for all that began back in high school, back in Whitehouse, Texas.
"What I always remember is when we won the district championship my senior year against Tyler, John Tyler," Mahomes said. "I was able to score the touchdown on the last drive. Just having the mindset of never giving up has always been instilled in me. That's how I have been my entire life."
Cook remembers that Tyler game. "That was a big game for him ... We never beat them. That was like winning the Super Bowl.
Mahomes, the son of former MLB pitcher Patrick Mahomes, Sr., starred in football, basketball and baseball at Whitehouse.
"You knew he was going to do something great, the sky was the limit," Cook said of Mahomes. "You didn't know what was going to choose to do, football or baseball. But Patrick Mahomes had greatness on him for a long time."
After a taking few weeks off, Mahomes will begin preparations to do all again next season.
Meanwhile, Cook is basking in the sun in Miami, just taking it all in.
Be the first to know
Get local news delivered to your inbox!