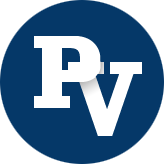 Muscatine entered Tuesday night's game against Pleasant Valley on a roll, coming off last week's back-to-back wins over Bettendorf and North Scott after an 0-4 start.
Unfortunately for the Muskies, they ran into a team with even more momentum.
Led by a stout defensive effort that culminated in holding Muscatine to just two third-quarter points and a strongly balanced offensive attack, Pleasant Valley moved to 4-0 on its home floor and extended its own win streak to six as it rolled to a 52-27 victory.
The Spartans (7-2) shot 51% from the field, with senior forward Jacob Townsend leading the way with a game-high 18 points on 8-of-11 shooting. He also led the hosts with five rebounds.
"Muscatine isn't that huge inside, so we knew we had to take advantage and pound it in there," said Townsend, who capped his night by hitting all four of his second-half shot attempts. "When the defense collapses (inside), we can then hit shots from the outside."
Junior guard Ryan Dolphin led the way for the PV perimeter game, scoring all 12 of his points by hitting four of his seven 3-point attempts. With Joel Lawlor hitting a pair of treys and adding eight points, the Spartans hit 9 of 17 shots from beyond the arc.
Ultimately though, Pleasant Valley's inside-outside scoring attack proved too much for coach John Windham's club to overcome.
"Defensively, we're starting to play better basketball," said Windham, who also got five points from Cler and Braden Hufford, "but every time (PV) had an open 3, they hit it. It's hard to beat a team when they're knocking down shots like that."
Just as importantly, it was the defense that enabled Pleasant Valley to move to 5-2 in conference and maintain second place in the MAC race as they held Muscatine (2-5, 2-3 MAC) to just 10 second-half points.
In fact, PV nearly shut out the Muskies in the third period while it reeled off 12 straight points to turn a 24-17 halftime lead into a 19-point advantage. Noah Yahn prevented the shutout by scoring with 12.3 seconds on the clock, but Muscatine was staring at a 36-19 deficit going into the final period.
All told, the Spartans were able to hold two of Muscatine's top scorers, Yahn and Josh Dieckman, to a combined seven points (five by Yahn). Dieckman did earn game-high rebounding honors with six boards.
"Muscatine was coming off a big week and really playing well on the offensive end," said PV coach Steve Hillman. "The key for us tonight was to make it hard on Dieckman and Yahn, and we definitely won it on the defensive end."
In the opening period, the teams battled back and forth, with PV getting some elbow room when Lawlor hit a 3-ball in the closing seconds to put the hosts up 13-9.
However, the Muskies continued to hang tough, trailing just 15-14 before PV reeled off nine straight points. Waker Cler then drained a 3-pointer in the closing seconds to give Muscatine a spark and make it a seven-point game at intermission.
Now, Windham feels the key for his club is to put Tuesday's loss behind it and return to the form that got it into the win column twice last week.
"As a group, we've come a long way in the last three years. We can't let this one game burst our bubble," he stated. "We've got a lot of games coming up in the next two weeks, so we've got to get ready for the next one. We woke a lot of people up with the way we played last week, so we've got to work even harder."