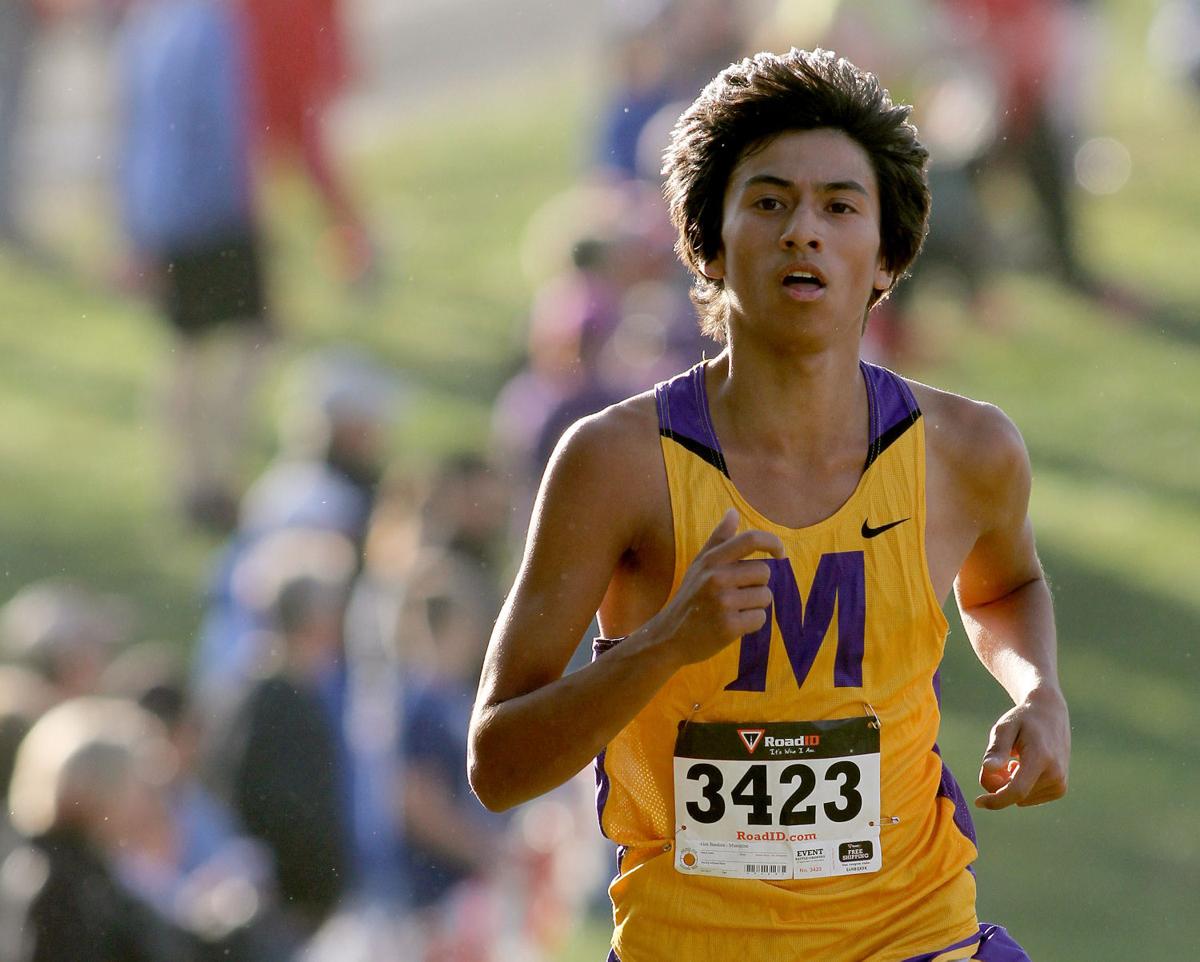 The injury came at an inopportune time.
Just as Muscatine runner Alex Bautista was set to start fall practice for his junior season, he suffered a right thumb injury that, on doctor's orders, prohibited him from taking part in the first week and a half to two weeks of fall practice with his teammates and coaches.
Coming off an impressive summer of work where he registered nearly 450 miles — 250 more than the previous summer — and an individual state meet berth in his first season of cross country, Bautista didn't just sit idly by.
"I had to run by myself for two weeks and it didn't really feel that great," Bautista said. "It was more of distance runs, then I did some harder, faster workouts."
That type of dedication is part of the reason that Bautista has not only weathered the injury to win two individual race titles so far this season but has finished as the Muskies top runner in all but one race heading into Thursday's Class 4A state-qualifying meet in Cedar Rapids.
"He has become more interested in the sport and he views himself primarily now as a runner, rather than somebody who plays XYZ sport and is a runner. He views himself as a runner," Muscatine boys cross country coach Chris Foxen said. "That transformation has taken place and has led to any number of improvements in many areas. Just viewing himself as a runner, he's taking himself a lot more seriously."
Bautista finished 48th, out of 114 runners, at last season's Class 4A state cross country meet in Fort Dodge in 16 minutes, 40 seconds. Getting to the state meet, and performing as well as he did, was a driving force for the extra work he put in over the offseason.
His extra work hasn't just benefited himself individually, but it's also had a positive, and competitive, effect on a Muskie team that had to develop its lineup following the graduation of four key seniors from last season's team.
"He really adds a spark to the workouts and guys like to try to use him as a barometer to how well they're doing," Foxen said.
Thus far, Bautista, who admitted he was a little behind after missing time with his injury, has been pleased with his efforts. In the Muskies' first race of the season, he won the Iowa Mennonite Early Bird in 17:19 on Sept. 1 and added a second race title on Oct. 8 at the Central DeWitt Invitational in 16:53.
You have free articles remaining.
Only once has Bautista not finished as the Muskies' top runner — he finished six spots behind teammate Tyler Olson at the Cedar Rapids Invitational on Sept. 10 — and has been in the top 10 in five of the Muskies' nine meets.
His best time so far this season is 16:40 at the Muscatine Invitational on Sept. 29, and the slowest his winning time at the IMS Early Bird, a strikingly consistent effort.
"That comes from his consistent summer training and his amount of dedication that he is bringing to the sport now," Foxen said. "That's why you see consistent races from him week in, week out."
He's not done it alone, though, as Bautista credits his teammates for pushing him. Olson, in particular, has been a motivating force as the Muskies' second runner who normally finishes right behind Bautista.
"He's like my best friend when it comes to running," Bautista said of Olson. "We just train together. We do … a lot of things together. He just helps me a ton. I push him, he pushes me."
Added Foxen of the duo: "They really feed off each other. Honestly, if one wasn't here and just didn't exist on our team, the other one wouldn't be doing as well. That's the bottom line. They both know that."
Bautista and Olson have contributed to the Muskies's continued improvement, though Muscatine hasn't been able to get over the top to get to state, including finishing fourth at last season's state-qualifying meet.
"On paper, we're the fifth-place team. We would like to improve that. That's our challenge," Foxen said. "… We would like to try to be the fourth team or third team, which would be a qualifying state team."
Getting the team to the state meet is his main focus, but Bautista admitted he and Olson would want to at least finish in the top 15 and earn an individual berth to the state meet.
It won't be easy with three ranked teams in the field, but he is driven to return to Fort Dodge.
"I thought, 'Wow, if I can do that I might as well keep training, keep going," Bautista said, "and see if I can get top 30 this year."