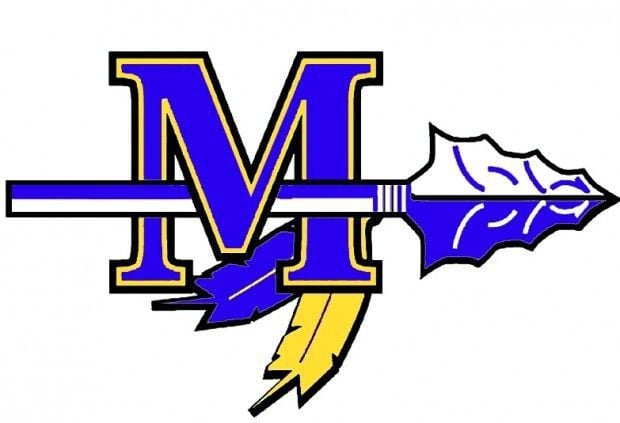 New head coaches oftentimes seek to build a new culture around the program they are taking over.
The new Muscatine High School wrestling coach, Mauck was previously an assistant under former coach Joe Kane, but will now take over the Muskies after the program was dealt a blow by Kane's departure.
"The great thing under coach Kane was that he allowed us to branch out and develop," Mauck said. "Under the culture he started, the kids are expected to be in really good shape and to do a lot of the little things right. Not just learning the big moves, but all the moves, correctly.
"And although it is an individual sport, there has to be support for each other. You feed off the guys on the sideline encouraging you while you wrestle."
Kane took Muskies wrestlers to state in each of his five seasons at the helm — eight different Muskies in total — but he has since moved away to be closer to family.
In his place, Mauck would like nothing more than a sense of continuity as he transitions to the head position and Muscatine deals with replacing several grapplers who have graduated after stellar careers.
"(Coach Mauck) is very familiar with the Muskie program, our wrestlers and the wrestling community," Muscatine activities director Tom Ulses said. "We are looking forward to him continuing to build on the momentum that our recent coaches have created.
"As a school counselor, he is very familiar with our students and is excited to continue helping teach life lessons through wrestling that will benefit (our wrestlers now and in the future)."
Especially recent graduates Tim Nimely and Togeh Deseh. Nimely ended his career with the third-most wins (126) in MHS history and turned in a pair of top five finishes at the Class 3A state tournament plus was a state-qualifier an additional season wrestling at the 170-pound weight class; Deseh went 41-7 and took fifth at state as a senior with two state appearances at heavyweight.
Mauck realizes the advantages he was part of in the past.
"I told coach Kane the other day, I wish I had the me that you had," said Mauck. "We were in the school all day together. And I don't have that this year (since the assistant coaches work outside the school). But over that time with (coach) Kane, I wanted to learn it all. The ability to delegate is a lot of it."
The returning Muskies are led by Jett Fridley, who enters the season ranked 10th in 3A at 160 pounds, and Mason Crabtree, who went to the state tournament to close the 2019-20 season at 126.
Muscatine has two girls in the program, but senior Bayley Hawkins enters the season ranked on the girls side after going 9-15 in 2020-21.
"We lost two hammers with Nimely and Deseh," he said. "I think we'll be competitive from about (the 120-pound weight class) on up … We'll be able to put points on the board in a lot of places and have a competitive dual team."
"I was asked what duals we wanted highlighted this season, which ones will stand out, and I said 'We wrestle in the (Mississippi Athletic Conference), every one of them.' There are no easy ones, and if you think they are, that's when you usually get blasted."
Mauck, an Oregon native, has been in Muscatine since 2001, at MHS since 2012 and coaching wrestling since 2009, while also involved with the football program over that span, so he has had a front row seat for all the success of the past regime.
Now he takes over responsibilities of pushing the program forward.
"We're just going to try and build on what we've been building the last few years," Mauck said. "I think coach Kane did a great job here, and we just wanted to continue on with the things he started and hopefully make it better by continuing on with what he started."