Sam Wieskamp remembers being a water boy for the Muscatine football team as a 5-year-old. Ever since then, the Muscatine senior has dreamed of playing quarterback for the Muskies.
His chance has finally arrived.
Wieskamp will share quarterbacking duties with junior Zander Morgan at 7:15 p.m. Friday as Muscatine kicks off its season at home against Davenport Central.
"It's kind of surreal to me," Wieskamp said. "It's a day I never thought would come, but here it is."
Friday's game is step one for a Muscatine team with playoff aspirations after a 5-4 season last fall.
When these two teams met in last year's opener, Muscatine rolled to a 23-6 win behind stellar performances from Tim Nimely and Eli Gaye.
Nimely rushed for 151 yards and one touchdown on 23 carries while Gaye had eight receptions for 144 yards and one touchdown.
Now juniors, both players will make life easier for both Muskie signal callers who are seeing their first significant varsity action at quarterback.
"We have two terrific athletes in the backfield, three if (Takpor Tiah) plays with us on offense," Wieskamp said. "It makes my job easy. Tim Nimely is a great athlete. They had a tough time tackling him last year, and I hope he can do that again."
Muscatine coach Jake Mueller said this has been his team's best week of practice, citing the Muskies intensity and enthusiasm.
Still, with a relatively young roster, the 10th-year coach believes discipline will be the key to Friday's matchup.
"You generally see a lot of mistakes in Week 1," Mueller said. "I think discipline is a big thing Week 1, and then on top of that just playing hard. We know with it being a young team, we're going to have some mistakes.
"We need to limit our mistakes and make sure we're disciplined enough to not make the huge mistakes."
Like Muscatine, Davenport Central also has to replace its quarterback. Outgoing senior Aidin DeLaRosa passed for 1,020 yards last season.
However, Davenport Central, fresh off a 4-5 season, presents a couple of unique challenges for Muscatine.
The Blue Devils return wide receiver Israel Taylor and defensive end Sam Strang. The 6-foot-4, 220-pound Taylor had 504 yards receiving and two touchdowns last year while Strang, listed at 6-foot-3 and 220 pounds, had 33 tackles, 16.5 tackles for loss and eight sacks last fall. He will also see time at running back for Central.
"They have a few guys on their team that can start for anybody anywhere," Mueller said. "Those two guys jump out right away from a talent aspect. We've got to be prepared for the type of football players they are.
"We have no idea where they're going to line up, so we're just going to play our game. We've got some things ready just in case they cause more problems than we would like."
The Muskies have plenty of options in their secondary to cover Taylor in Tiah, senior Teagan Schmelzer and junior Prince Wei. The Muskies will be breaking in three new offensive linemen around Anthony Mathias and Xander Stolzfus, so both quarterbacks will be aware of where Strang is at all times.
Most of all, the Muskies are ready to play against somebody other than themselves. And perhaps nobody is more anxious to do so than both Wieskamp and Morgan, who spent all offseason competing against each other at quarterback.
"Zander is a great athlete, and it's been fun competing with him all summer," Wieskamp said. "I think it's been good for us even though it's been grueling and there have been a lot of stressful days. It's made me better.
"I'm really looking forward to seeing what we can do (as a team). The biggest thing for us is just keeping our foot on the gas pedal the whole game."
081419-qct-spt-musc-footbal-01.jpg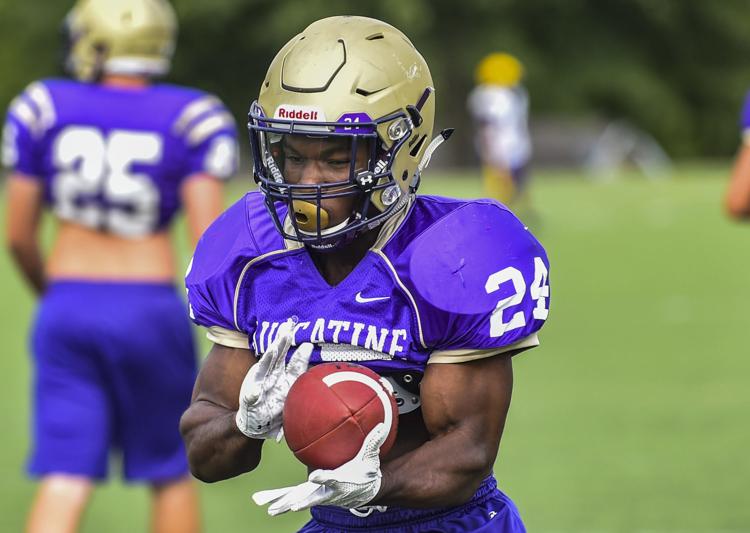 081419-qct-spt-musc-footbal-02.jpg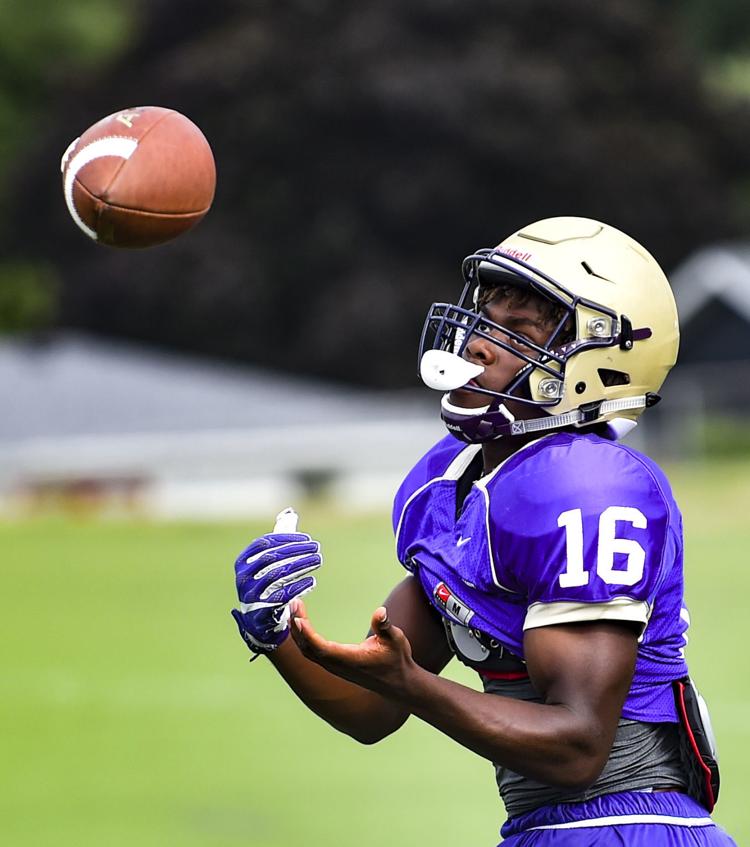 081419-qct-spt-musc-footbal-03.jpg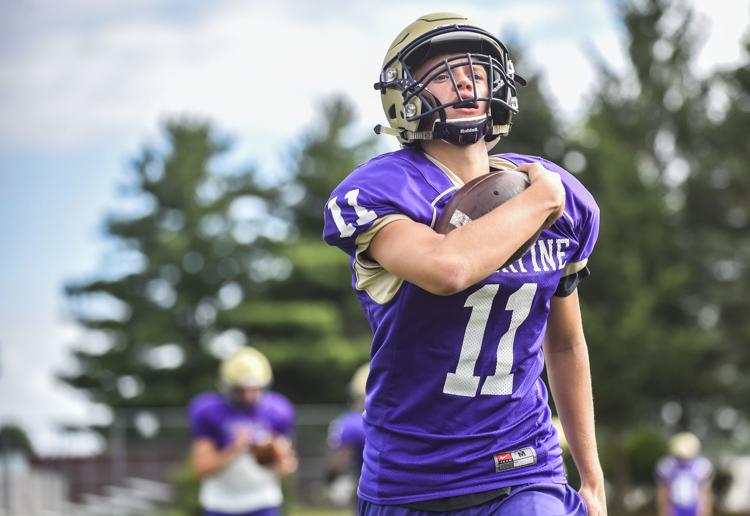 081419-qct-spt-musc-footbal-04.jpg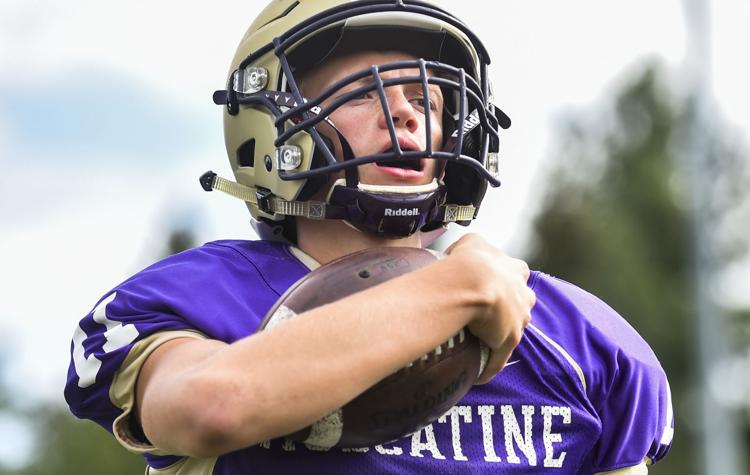 081419-qct-spt-musc-footbal-05.jpg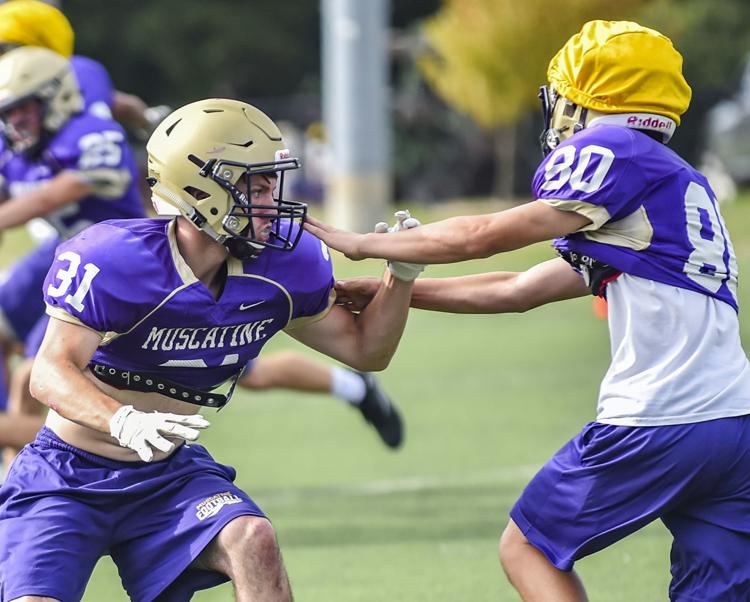 081419-qct-spt-musc-footbal-06.jpg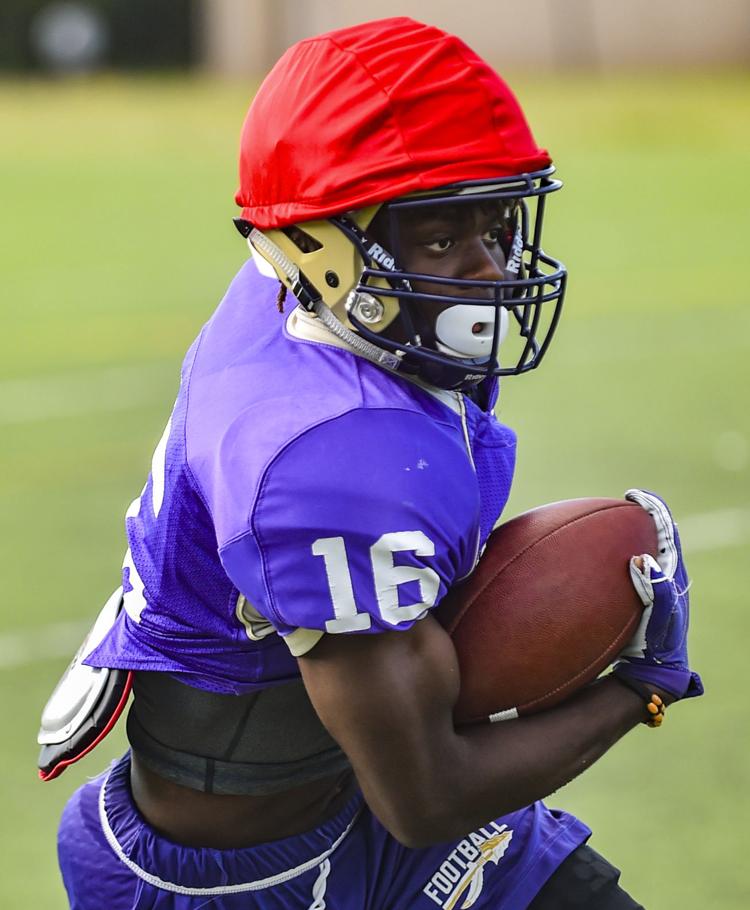 081419-qct-spt-musc-footbal-07.jpg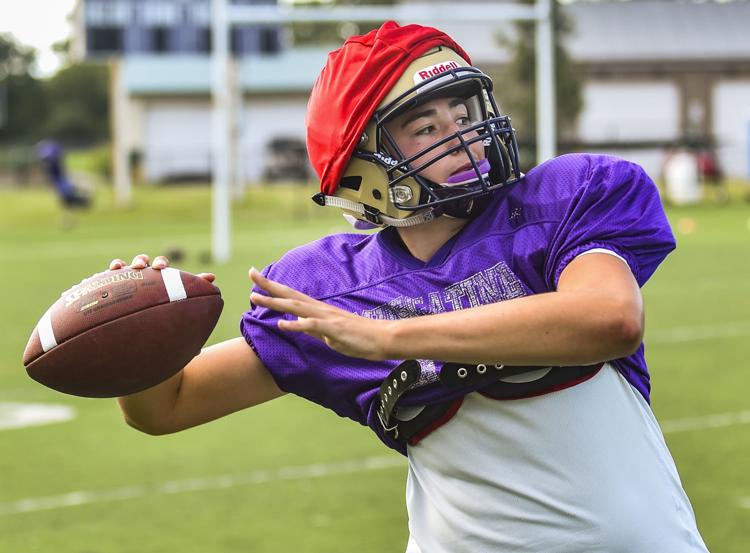 081419-qct-spt-musc-footbal-08.jpg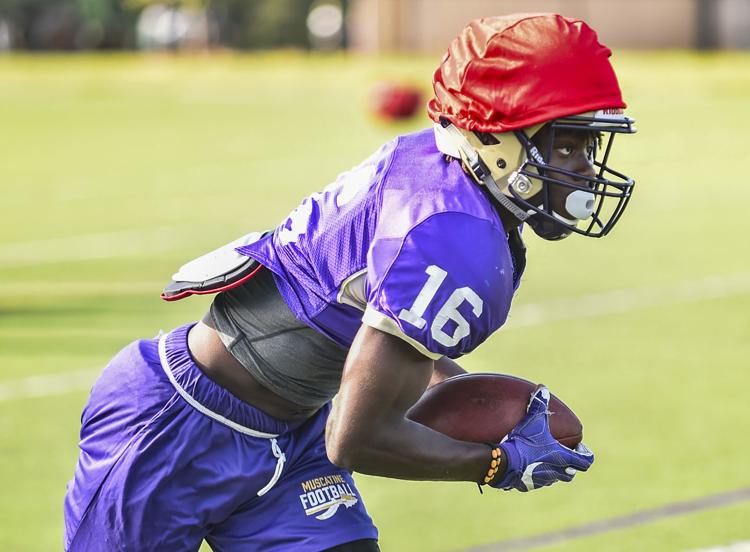 081419-qct-spt-musc-footbal-09.jpg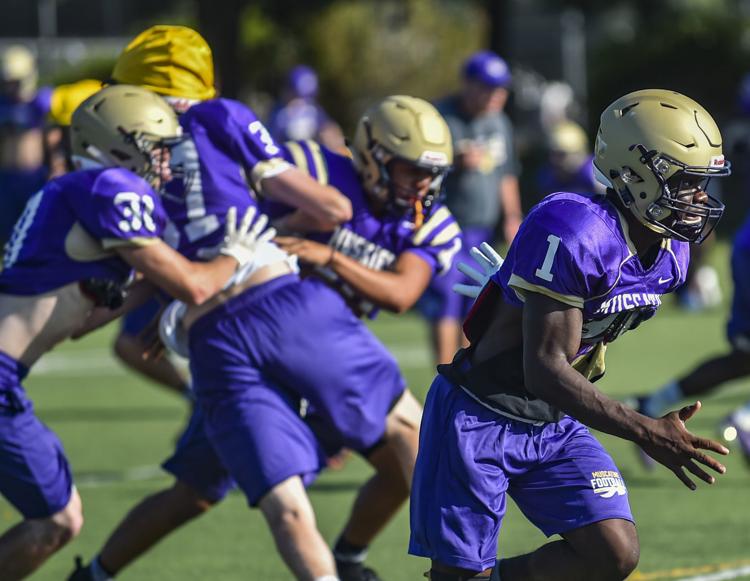 081419-qct-spt-musc-footbal-10.jpg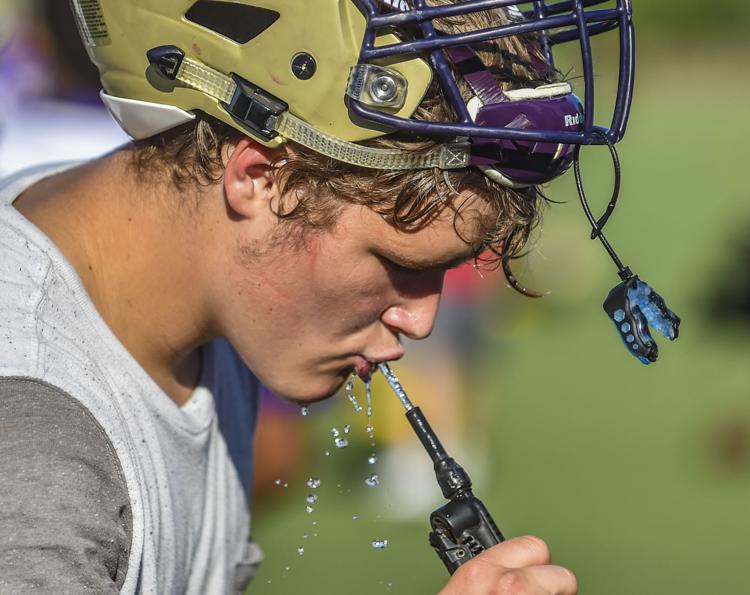 081419-qct-spt-musc-footbal-11.jpg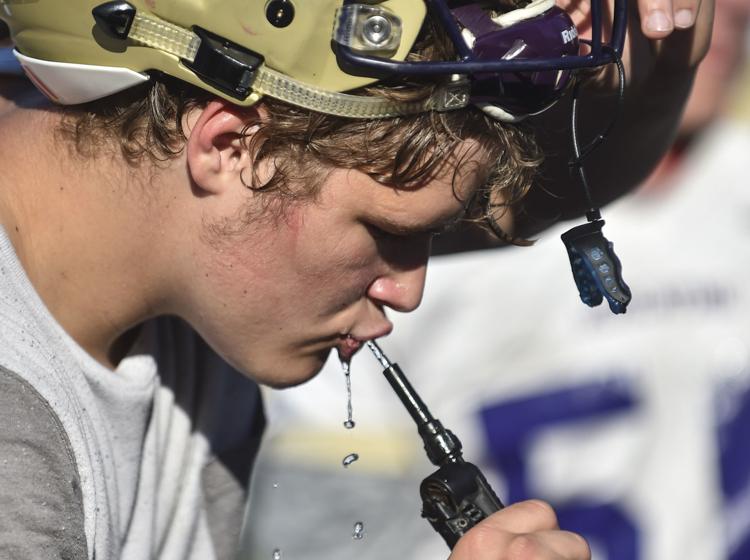 081419-qct-spt-musc-footbal-12.jpg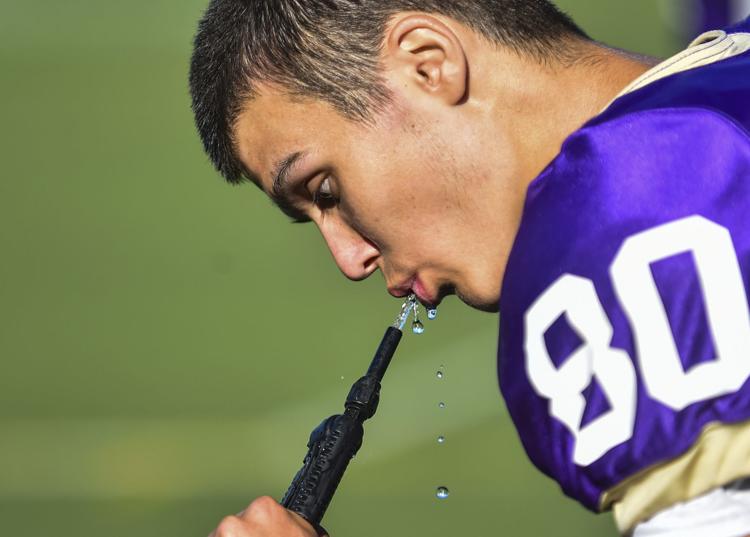 081419-qct-spt-musc-footbal-13.jpg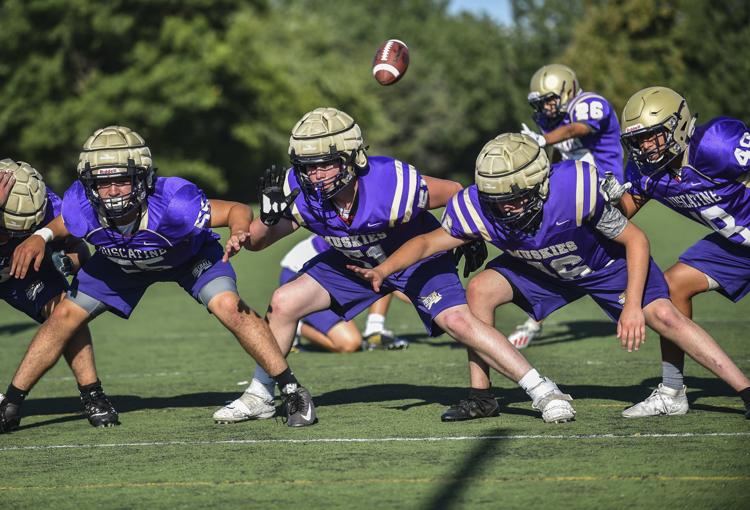 081419-qct-spt-musc-footbal-14.jpg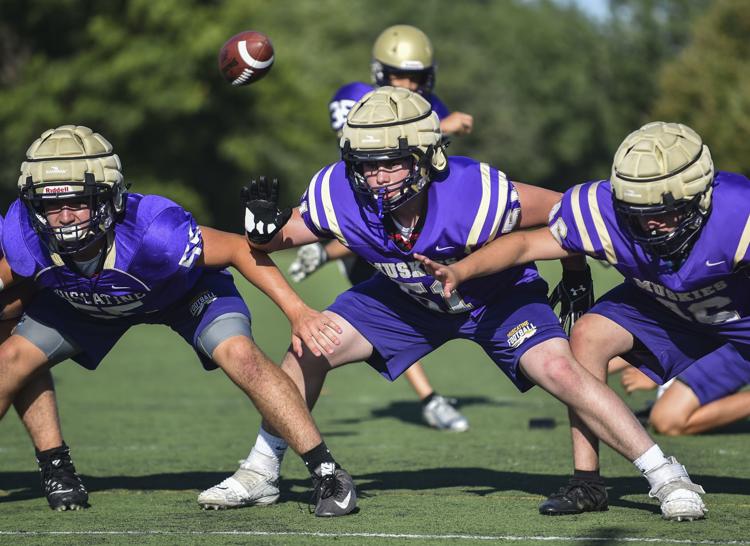 081419-qct-spt-musc-footbal-15.jpg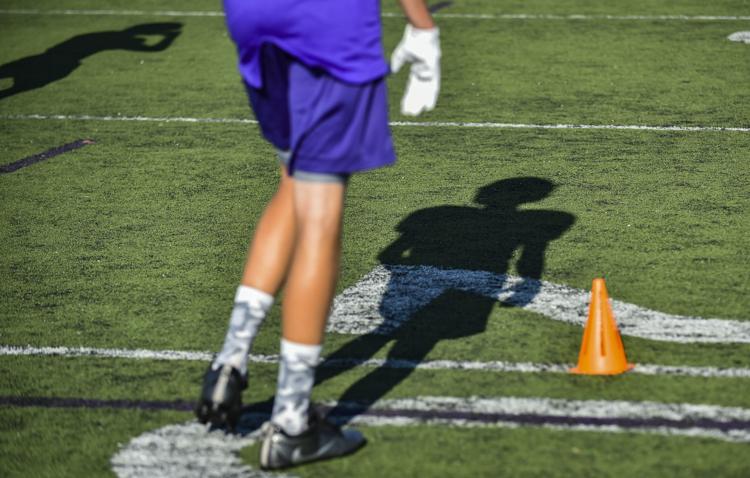 081419-qct-spt-musc-footbal-16.jpg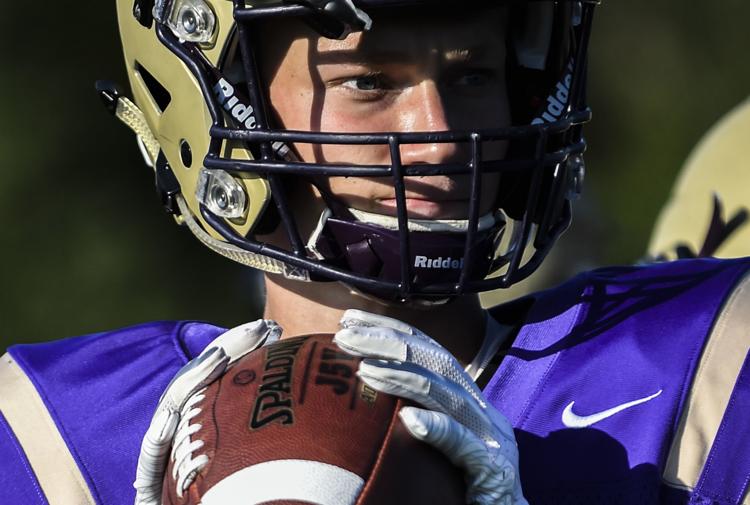 081419-qct-spt-musc-footbal-17.jpg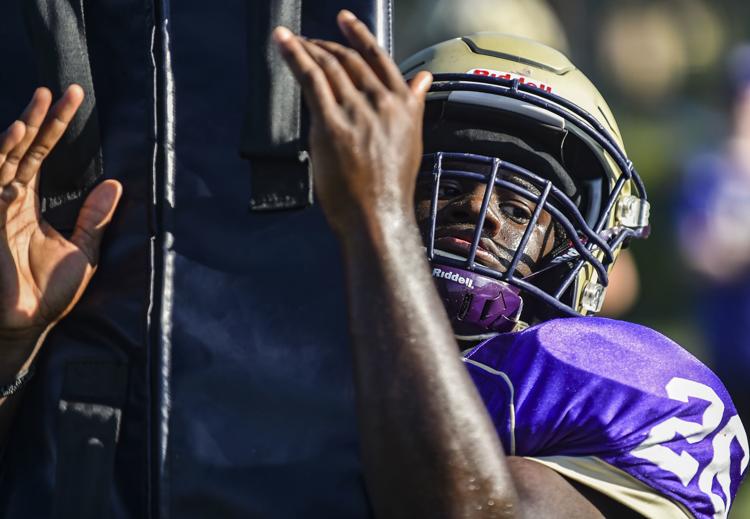 081419-qct-spt-musc-footbal-18.jpg