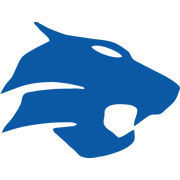 Girls golf
Durant takes third at Tigerette Classic: The Wildcats were led by Karissa Hoon's 100 for the 18-hole tournament.
Williamsburg had the event's best team score by golfing a 397 collectively. West Branch (402) was second.
Wilton (466) placed seventh and West Liberty (474) eighth.
Tipton's Alli Nash shot a 76 for the individual low score.
Emily Huston posted the Wildcats' second best score with a 102. Makenna Buesing (106) and Kiley Stineman (111) also factored into the scoring for Durant.
Boys soccer
Clinton upsets 1A No. 4 West Liberty in non-conference match: Clinton scored three times in the first half to upset Class 2A No. 4 West Liberty.
The Comets couldn't make up the gap as both teams were held scoreless over the final 40 minutes of play.
With the loss, the Comets fall to 9-3 overall.
Track & field
Area teams struggle at Thursday's RVC meet: On the boys side, Durant took 10th, West Liberty 11th and Wilton 14th at the River Valley Conference meet.
Durant scored 25 team points while West Liberty accounted for 17 and Wilton failed to score.
Sam Gingerich led the Comets with a win in the 110 high hurdles.
Bellvue (108), Monticello (102) and host Anamosa (87) were the top three boys teams.
On the girls side, Mid-Prairie had the high score, accumulating 136 team points. Northeast (90.5) finished second and North Cedar (69) third.
Wilton (29) finished 11th, West Liberty (25) took 12th and Durant (20) 14th.