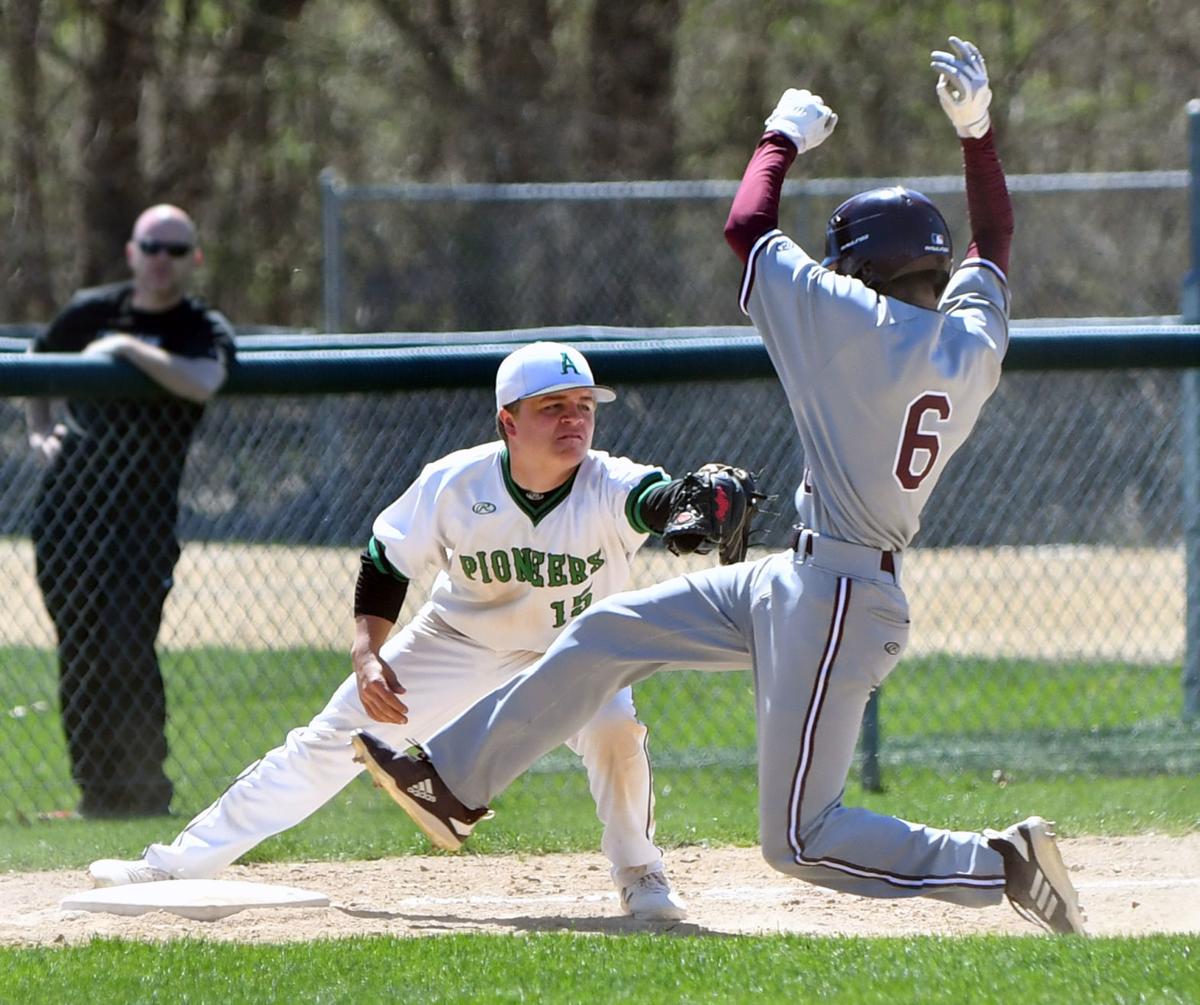 Chalk it up in the "it figures" category.
"In all of my years coaching, this is the first time we have been outdoors practicing in the first week of the season," said longtime Moline softball coach Mark Gerlach, excited to get a jump on the start of the season.
Well, that jump was sidetracked on Friday when Illinois Governor J.B. Pritzker announced that all schools in the state will be shut down for two weeks in the wake of the COVID-19 pandemic.
That news followed an earlier Friday statement from the Catholic Diocese of Peoria that had already mandated schools closures from March 16-20.
With that, all high school athletics in the state will also be off through Monday, March 30. Students are to return to classes on Tuesday, March 31.
"No games and no practices," said Rock Island athletic director Michelle Lillis, "nothing on school property."
Some Iowa schools were following suit, as well. Bettendorf, Pleasant Valley and North Scott schools sent notices that all activities will be shut down March 14-22 during spring break.
Most Illinois spring sports teams began practices on March 2 and according to the IHSA calendar, this coming Monday was the first day for spring sports — girls soccer, softball, boys tennis and baseball — to begin playing games. Boys and girls track seasons in the spring are continuations of the winter indoor season with the outdoor season not set to start until the weekend of March 27/28.
Issues surrounding coronavirus have led to the cancellation of indoor track meets in the next week involving both Illinois and Iowa Q-C schools.
Iowa outdoor track seasons begins in earnest the week of March 23 with North Scott High School hosting a boys invitational on Tuesday the 24th and Muscatine hosting a girls invite on Thursday the 26th.
Boys and girls soccer season matches in Iowa are scheduled to begin Monday, April 6.
"I have never seen anything like this in my 33 years as coach or athletic director," said Lillis of a state-wide shutdown like this.
Neither has Gerlach, who admitted he wasn't surprised by this move considering the chain of events of the week.
"We kind of saw it coming with what was happening; it shouldn't be a shock," he said. "We were actually talking to the girls about it the past couple of nights and trying to get them used to the idea that this could happen and not to be too surprised."
The Maroons softball team is also left in limbo in regards to a spring trip it has scheduled to Murfreesboro, Tenn. Gerlach said he had not yet talked to athletic director Dick Knar about that trip.
"I would highly, highly doubt that we will be going," said Gerlach. "The first team we were supposed to play was from New Mexico and then teams from Indiana and Arkansas. It was going to be fun playing teams that we don't normally see."
Lillis emphasized that students will not be allowed on school property during the shutdown, although administrators with 12-month contracts are required to be at work.
Another fallout, she said, was that student-athletes needing physical therapy for injuries or those in the concussion protocol will not be able to receive treatment from trainers.
"Even the athletic trainer is not allowed to see students," she said. "It's unfortunate for kids rehabbing or those diagnosed with concussions and needing back-to-play treatment."
Student-athletes are allowed to gather on their own for workouts, Lillis said. But no activities can take place on school grounds. Gerlach also warned his players that they are not allowed to have contact with summer teams, with that being a potential cause for eligibility issues when the high school seasons resume.
To that end, Alleman baseball coach Jerry Burkhead told his players that how they approach the next two weeks is up to them.
"What we really talked about first and foremost was respecting all families' wishes," said Burkhead, who at first was under the impression that only schools in the diocese had been shut down. "Each family is going to be different in these two weeks as to what they allow their child to do. Obviously, we can't come together as a team, but whatever you can do individually to keep yourself sharp for the season to begin, please do that.
"Some kids might meet up somewhere and play catch. Some might go for a jog. Some kids might have to stay home. I said if you have to stay home, you can still go in the basement and swing a bat. Our guys understand that individually they can continue to get themselves better and stay sharp for hopefully the beginning of the season in two weeks."
Burkhead took an optimistic approach that spring seasons will eventually get started.
"We want to stay positive," he said. "We understand first and foremost that obviously things are bigger than athletics right now. But in terms of the athletic side of it, our focus is that two weeks from now we will start the season and really not have a lot of time before actual game competition."
Concerned about COVID-19?
Sign up now to get the most recent coronavirus headlines and other important local and national news sent to your email inbox daily.