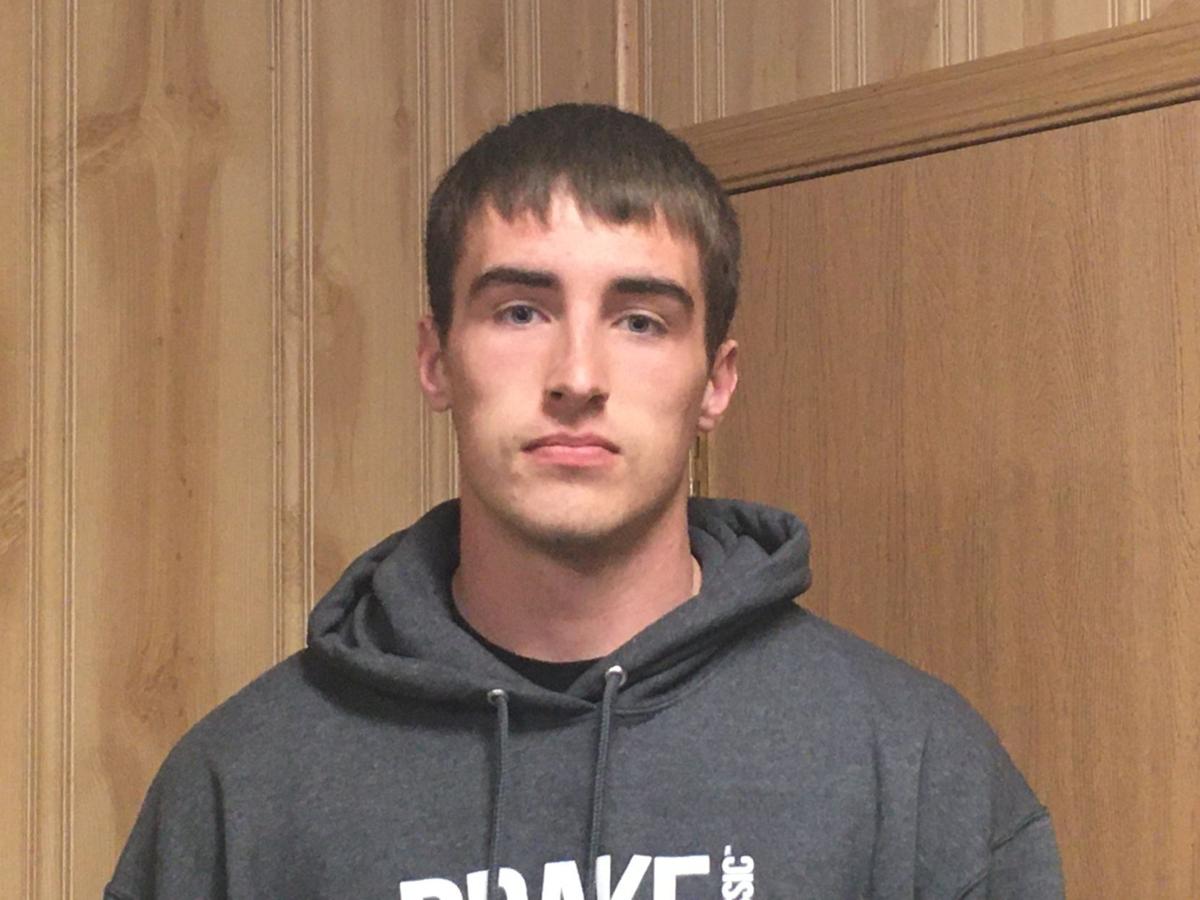 After having last track and field season taken away due to the COVID-19 pandemic, Caden Thomas is making this season a memorable one.
The Wapello senior could seemingly compete in any event and come away with team points, which is a huge reason why the Indians have come away with the top team score eight times this season and haven't finished lower than second in any meet.
"It means a lot to have the team success we have had, especially after not having a track season last year," Thomas said. "We've been successful this year, and I can't wait to see what we can do our last few meets and see how many we can get to state."
According to Varsity Bound, the Wapello boys rank 11th in the track and field power rankings for Class 1A. The Indians have been as high as sixth on the list.
Wapello has done so by getting its best athletes to commit to the track and field program, an area other schools have found less success in.
Thomas is no exception, having been all-state in football and all-conference in basketball.
"Caden is definitely an asset to our track program," Wapello coach Todd Parsons said. "We've got some good kids that can score points in a number of different events. We're not outstanding at every event, but we have depth and kids that have been with it for years now. This senior class has set a great example for the younger kids and showing them the benefits of going out for track every year and how it helps all the other sports also.
"We stress to our athletes that for our school to be successful, we need all our athletes competing in just about every sport, obviously track can help not only physically but mentally. We try and create that culture for multi-sport athletes, and that's key for a small school."
For Thomas, this season has already reached remarkable highs by getting to compete at the Drake Relays in the 4x100 relay and the open 400.
The Indians' 4x100 relay, which consists of Thomas, Hector Zepeda, Tade Parsons and Jake Gustison, set a school record earlier this season with a time of 44.94 seconds.
Thomas placed 13th in the open 400 in 51.10 seconds. The relay placed 44th in 45.41, but it still will be a special memory for Thomas.
"The 4x100 is probably the most fun race I've been in," he said. "Definitely a once-in-a-lifetime experience."
However, Thomas hopes to make it back to Drake University for the state meet and cap off the season when the three-day event commences on May 20.
Until then, Thomas will go up against the Southeast Iowa Super Conference field today and secure his ticket to state when Wapello heads to WACO High School on May 13 for its state-qualifying meet.
Parsons has tried to keep Thomas in events the senior has been familiar with while also maximizing his presence during any given meet.
"He's a horse," Parsons said. "We can put him in anything from a 100 to probably even an 800. He hasn't ran an 800 in a meet, but I know he'd be good at that, too. The 400 is his specialty, but it's nice having the luxury of knowing you can switch up your lineup from meet to meet and use him wherever needed and get him to try new things."
Sometimes that means taking Thomas out of his comfort zone a bit.
"This season has been about trying out new things and seeing what I can do," Thomas said.
Thomas and Gustison, a sophomore, have provided each other with some competition in the 100 and 200. Gustison has the team's top 100 time at 11.22, but Thomas is right there with an 11.45 this season.
"I didn't run the 100 very much early on in high school," Thomas said. "But I started running it this year and its been a really fun race."
It's the 400, though, where the 6-foot-5 Thomas really gets to show off his long strides. His season-best time of 50.47 ranks second in the state in 1A behind the 50.38-second effort posted by Lamoni junior Javin Stevenson.
Wapello's 4x100 team also has 1A's second-best time at 44.34. Wapsie Valley's 44.21 is the only time better this season.
With Thomas running, the Indians also feature a 4x200 that has the ninth-best time (1:34.23) and seventh-best 800-meter sprint relay (1:37.70).
Having an upperclassmen like Thomas affords Parsons a do-all athlete that few schools can match.
"Caden's one of the most humble kids you'll find and one of the most respectful," Parsons said. "He's very coachable and works extremely hard. He comes from a great family and is just an all-around kid who sets a great example for younger student-athletes to follow." 
After graduating, Thomas is leaning toward hanging it up as an athlete as he'll head to Kirkwood to become a diesel mechanic.
Though his prep career is winding down, his accomplishments at Wapello won't soon be forgotten by either side.
"The community is really involved (with Wapello athletics)," Thomas said. "They follow you, and that meant a lot to me, knowing you have a community by your side.
"Coaches and teammates have meant a lot to me. They've been along for the ride. We've done a lot together, we've bonded. Seeing each other succeed is a big part of it."