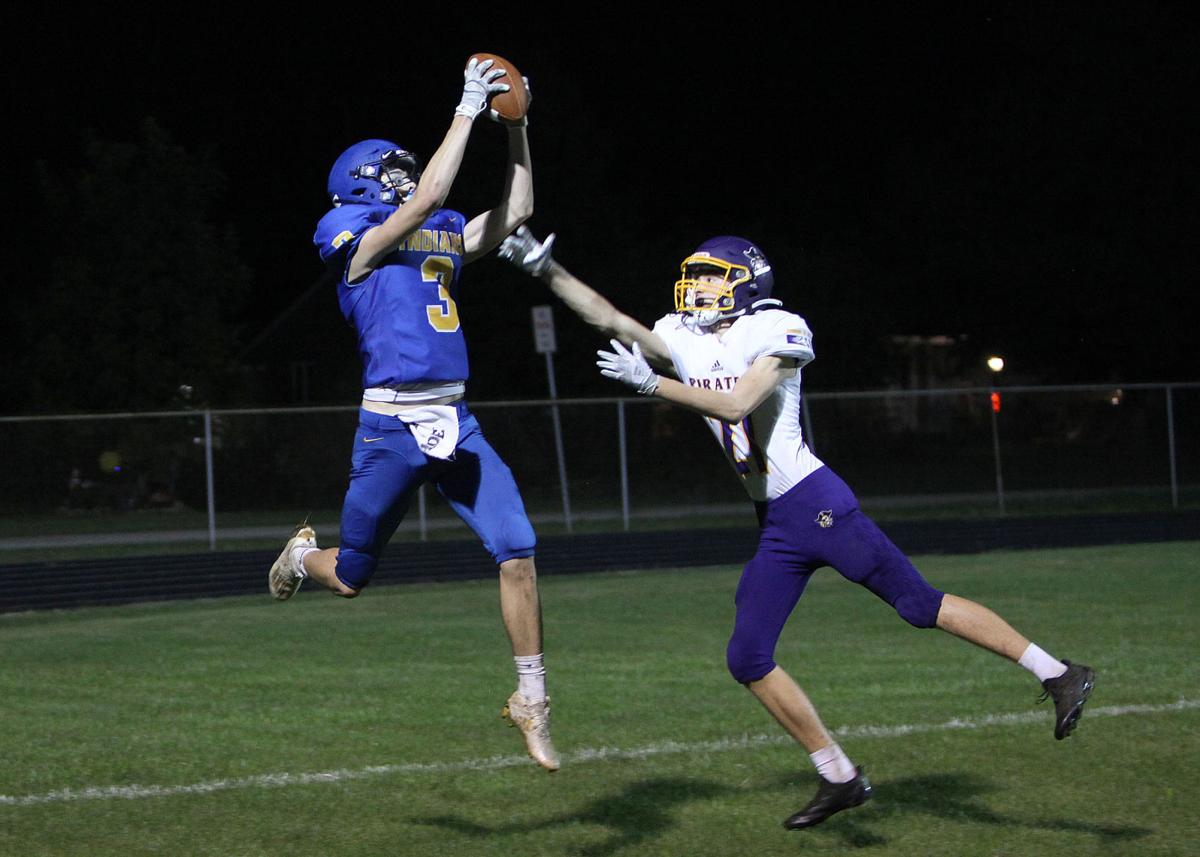 The Wapello Indians had three members of its football team named to the Iowa Print Sports Writers all-state team, which was announced on Monday.
West Liberty also had a pair earn recognition as well as Durant's Nolan DeLong.
Wapello seniors Maddox Griffin and Daniel Perez were second team selections in Class A while West Liberty senior Jahsiah Galvan was named to the second team in Class 2A.
Senior Tade Parsons was a third team selection for the Indians while the Comets' JD Seering made the third team in 2A.
Galvan, a Northern Iowa recruit, totaled over 1,500 offensive yards with 18 touchdowns behind Seeing and the Comet line. Defensively, Galvan led West Liberty with 67 ½ tackles (51 solo, seven for loss) on defense while Seering chipped in 37.
Parsons was district most valuable player in A District 5 after he threw for 1,844 yards this season while completing over 67% of his 189 passes. He also added over 230 rushing yards.
Griffin was utility MVP for the Indians' district in addition to nabbing all-state honors. He turned 49 catches into 616 yards and a dozen touchdowns as a receiver and 34 tackles on defense.
Perez went 20 for 22 on extra-point tries while converting five of 50 kickoffs into touchbacks.
DeLong was named to the third team in 1A. Previously, he was named offensive most valuable player in 1A District 5, along with teammates Ethan Gast, Tysen McKinley and Brady Meincke, who made first team all-district, Bryce Czarnetski and Carter Wichelt on the second and two honorable mentions in Ben Orr and Drake Shelangoski.
As a running back and linebacker, the junior amassed over 1,600 yards from scrimmage on offense with 18 touchdowns in addition to passing for another score for the Wildcats. Defensively, he led the team with  60 tackles, 40 of which were of the solo variety and eight went for loss with an interception as well.
On the 1A District 5 team, Wilton was represented by Jackson Hull and Briggs Hartley on the first team, Alex Kaufmann and Karson Willey on second and Mason Ormsby plus Clayton Guyer as honorable mentions.
Spencer Kessel and Chris Day were second team all-district picks for Louisa-Muscatine as teammates Morgan Nowak and Dalton Cromer were honorable mentions. Durant's Kenny Salemi and L-M's Kendal Pugh were recognized on the all-district team with Golden Awards for injured players.
In Class A, Wapello had senior Macuen West named all-district first team along with juniors Ryan McDonough, Caleb Ealey and Jake Gustison. Owen Housman, Tate Kronfeldt, Hunter Hewitt and Casey Short were second teamers.