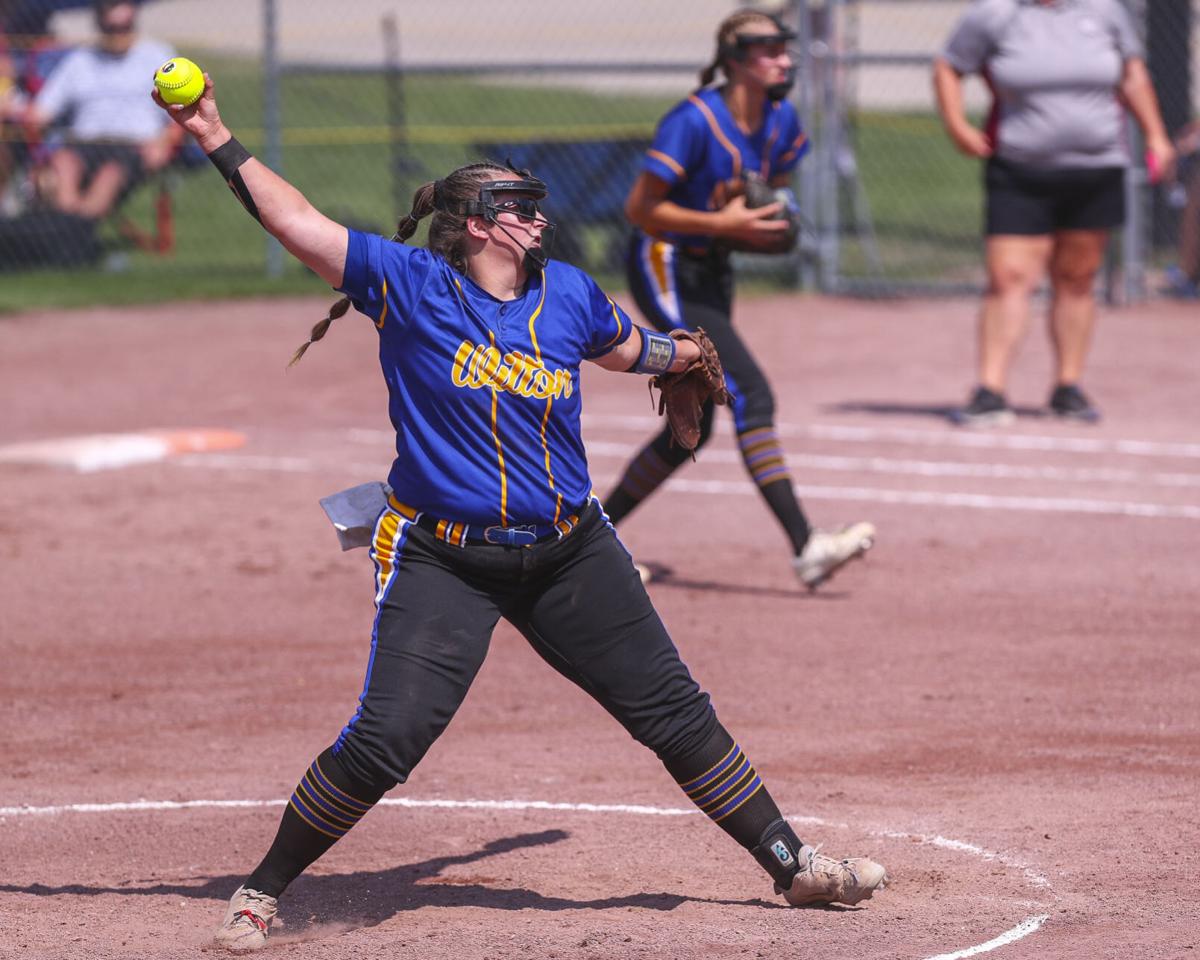 (1) Wilton vs. (4) Earlham
What: Class 2A state semifinals  When: 11:30 a.m.
Records: Wilton 29-3; Earlham 33-9
What's at stake: A spot in the state championship versus the winner of two-seed North Linn (40-6) and three-seed Central Springs (30-6)
Outlook: Both teams scored seven runs in the quarterfinal round, though Wilton allowed only two runs to Earlham's four allowed in its win over North Union. Pella Christian scored twice before the Beavers could bat in the first inning, but Wilton poured on the runs after that while starting pitcher Mila Johnson and the defense settled down. Charlotte Brown's home run led the Wilton effort in the quarterfinals while Peyton Souhrada drove in three Wilton runs and ended the game 3-for-3. Leadoff hitter Taylor Drayfahl, Payton Ganzer and Chloe Wells each drove in one as well. Earlham was out-hit 13 to seven in the quarterfinals against against North Union, but was able to escape with the win.
(6) West Liberty vs. (7) Estherville Lincoln Central
What: Class 3A state consolation round  When: 11 a.m.
Records: West Liberty 23-9; Estherville Lincoln Central 23-9
What's at stake: A spot in the fifth-place game against eight-seed Clarke (18-12)
Outlook: Like West Liberty, Esterville Lincoln Central was blanked in its quarterfinal game, losing 7-0 to Mount Vernon. Esterville Lincoln Central was out-hit seven to three on the quarterfinal defeat. The Midgets are led by a mix of upperclassmen and underclassmen, as five players maintain batting  averages of over .300 this season -- two seniors (Saylor Ayers and Adrienne Rosfjord), two freshman (Tatum Dunlavy and Jasey Anderson) and an eighth grader (Rylee Yager). Dunlavy is also the team's top pitcher with an 11-6 season record to go with a 1.54 earned run average.
—Compiled by Ryan Timmerman