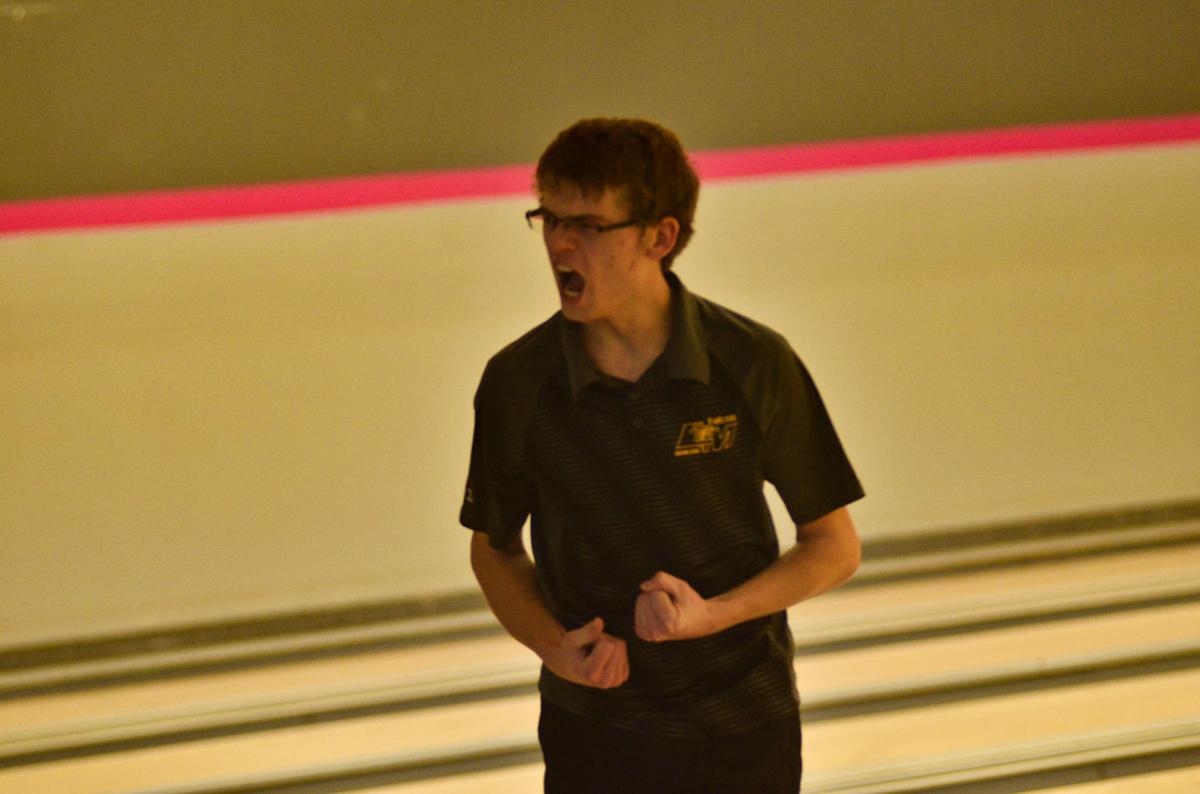 Though it only started a few years ago, the annual head-to-head matchup between the Louisa-Muscatine and Muscatine bowling teams is a special event, and the latest installment that took place Monday night at Muscatine's Rose Bowl was no exception.
Between the boys and girls teams on both sides, all of which have been successful programs in the recent past, there's plenty of talent on display.
And the head-to-head nature of the event makes it ripe for local bragging rights. Plus, one would be hard-pressed to find a sporting event that saw more cross-team handshakes and high-fives during the competition than what's on display when the Falcons and Muskies take on one another.
It's still a fierce competition. Especially when all teams involved have aspirations of playing for a state title. The teams ended up splitting the victories, as the Louisa-Muscatine girls beat Muscatine 2,978 to 2,837 and the Muskie boys claimed victory over the Falcons 3,060 to 2,947.
"I wish we would have started (this event) years ago," said L-M head coach Al Jordan. "It's a pretty special night, not only for the kids but a special night for parents and grandparents … Everybody knows everybody. We basically see each other nine months out of the year. Everybody's friends, yet everybody wants to beat each other … When we're all done, everyone is still friends."
Heading into the Baker games, the L-M girls held just a three-pin lead over Muscatine. But the Falcons scored 239 and 216 in the first two Baker rounds to the Muskies' 189 and 130, setting up Louisa-Muscatine for victory on the girls side.
"It's always been kind of a rivalry," L-M senior Whittney Morse said, "but not like a bad one, a friendly one, we always joke around (with Muscatine) and be like 'Hey, we can beat you,' and stuff, so the coaches came together and they came up with this tournament."
In the opening two-game series, Morse led the Falcons with a score of 445, the second-highest individual score in the first round next to Muscatine senior Brianna Staley, who was one pin better.
For the Muskie boys, they took a 2,111 to 2,089 lead into the Baker games, mainly behind the 502 two-game series by senior Caleb Sterbenz. Muscatine got the second-highest individual score of Round 1 as well from junior Noah Miller, who rolled a 456, 11 pins better than sophomore Zach Robertson, who registered L-M's best boys score.
In the Baker games, the Muskies continued to pile it on. They beat the Falcons in four of the five Baker games.
"We've just trying to stay focused on what we want to achieve this year, staying calm and doing what we need to in order to get to where we want," said Sterbenz.
Although it was a night of friendly competition, the Louisa-Muscatine boys saw it as a humbling experience and one that showed them there's still work to be done.
"We really did enjoy it … but we didn't bowl to our potential tonight at all," L-M senior Dustin Beaham said. "After tonight, we're definitely going to work harder … when it comes to us and the Muskies, we bowl with them all the time … it's a great feeling to bowl against them."