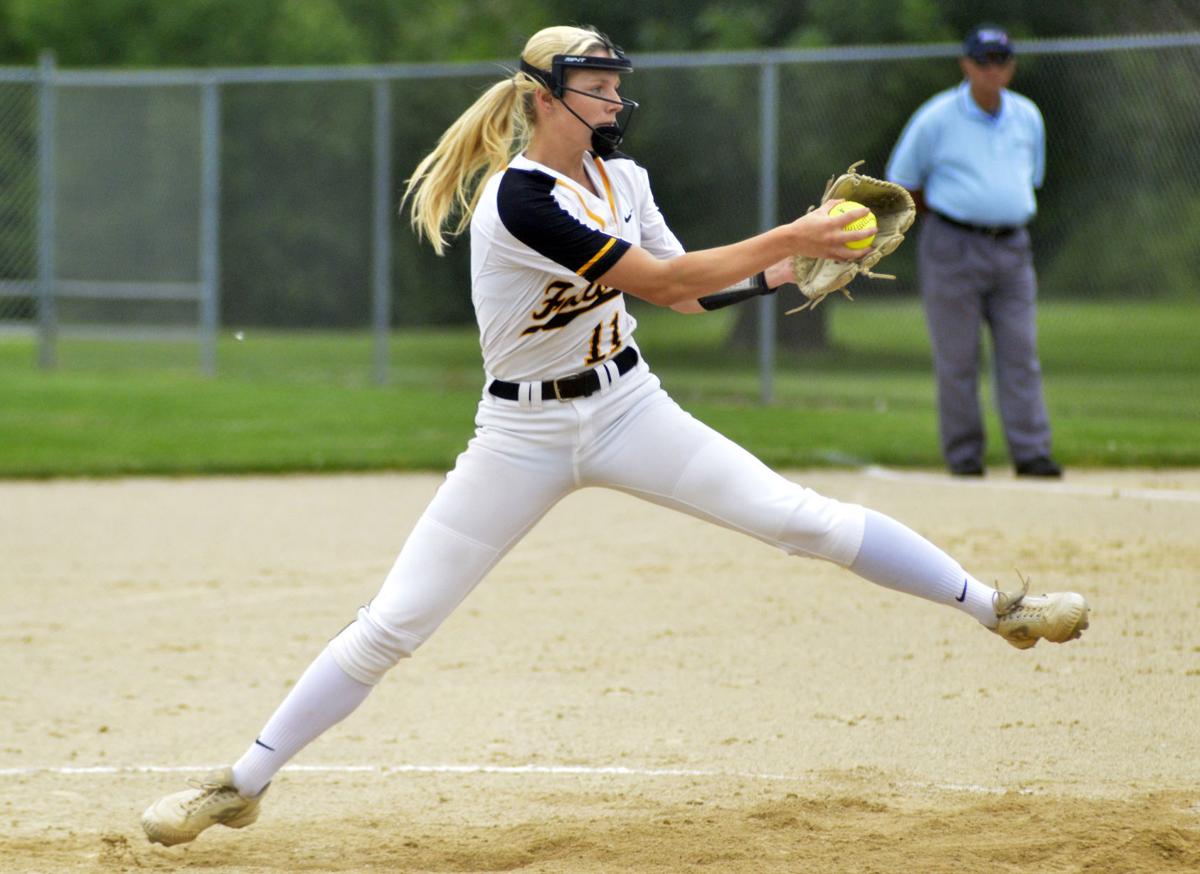 Sanders officially a Panther
Louisa-Muscatine star softball player Hailey Sanders officially announced she will be heading to the University of Northern Iowa following her career as a Falcon.
The L-M senior recorded 283 strikeouts pitching last season, a mark that was tied for 10th most in the state, regardless of class. Heading into her senior season, she has a total of 596 strikeouts in a Falcon uniform.
"I knew I wanted to go to UNI the minute I stepped on campus," Sanders said. "It felt right, the girls and coaches were so welcoming and I loved that. I'm very excited to get on campus and start playing with the girls."
But the Falcons will get their ace back for one more season before she becomes a Panther.
"She probably one of the hardest-working kids I've ever coached," said Falcon head softball coach Bryan Butler. "It's been a great pleasure to coach her. ... She really stepped up and owned that No. 1 pitcher position.
"I expect great things from her next year, and when she gets to UNI, she's going to have so much potential to help their program out."
Be the first to know
Get local news delivered to your inbox!