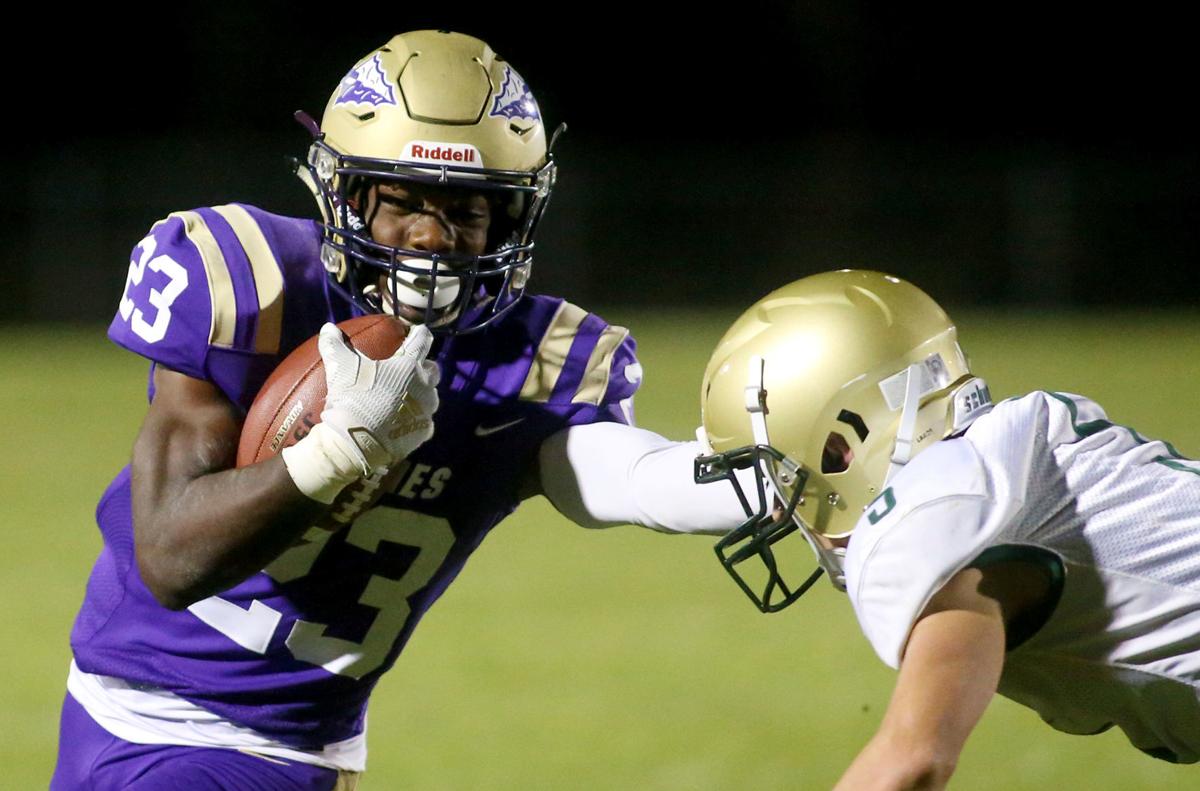 Muscatine will compete in Class 4A Group 7 during the 2020 prep football season. Members of their group include Bettendorf, Cedar Rapids Kennedy, Pleasant Valley, Davenport North and Ottumwa, though with Class 4A's new structure, groups are based on geography, and aren't utilized like traditional conferences or districts.
The Muskies open on the road against Indianola on Aug 28. Muscatine will have five home games and four road games, which will make up for some lost gas money since the Muskies' first game is over 140 miles away.
After that initial contest, the Muskies go against Davenport West, home for Davenport North, at Davenport Central, Dubuque Senior and Bettendorf in Muscatine, at Ottumwa, at Iowa City West and finally home for their finale to take on Iowa City Liberty.
It's a pretty fresh grouping for the Muskies as only North and PV carryover from last year, though Muscatine doesn't see the Spartans on their schedule, teams in 4A do not play all in-group opponents as part of the re-configuring of the state's largest prep football class. 
"We are excited to finally see our 2020 schedule," Muscatine head football coach Jake Mueller said. "With this being a time of uncertainty and not much to look forward to, finding out our schedule today gives us some exciting news to look forward to.
"We usually find out our schedule in late February, so I have been getting a little impatient waiting to finally find out our opponents."
For the Muskies, all the changes result in a mix of old and new.
"We love that we have five home games," said Mueller. "With this round of scheduling only being good for one year, we weren't sure how it was going to shake out. We have a couple of long road trips, but all in all we like our schedule. Its a nice blend of some old MAC conference teams and some new schools that we haven't had a chance to compete with yet."
Muscatine looks to bounce back after a tough 2019 in which a number of close games escaped them late. Ultimately, they finished last season 1-8 overall and 0-5 in District 5.
West Liberty's 2020 schedule closes with playoff rematch: The Comets were the only area team to secure a playoff spot in 2019. The team finished just short of a second consecutive trip to the UNI Dome, but went 7-4 overall. They stay in Class 2A District 5 for the 2020 season.
West Liberty opens next season with a non-district home game against Wilton. The Comets close the regular season home against Monticello. The Comets ended the Panthers season last year with a 6-0 win in West Liberty in the opening round of the 2019 playoffs.
Durant becomes Wilton district foe: Durant moves up from Class A to join Wilton in Class 1A District 5. At least in name, it's the same district the Beavers played in last season, albeit completely new opponents on the schedule in '20. 
The 2020 slate has the Beavers going to Durant on Sept. 25 to take on the Wildcats.
Louisa-Muscatine moves to 1A: The Falcons got off to a promising 4-1 start last season but fell short of reaching the postseason. They move down a class into Class 1A District 6 along with Cardinal, Mediapolis, Pekin, Sigourney-Keota and Van Buren.
L-M opens the season at Columbus on Aug. 28.
Columbus, Wapello remain district foes: Columbus and Wapello both drop from Class 1A in 2019 to Class A in 2020. However, the two schools remain district foes, as they will both compete in District 6.
The two are scheduled to play each other on Oct. 9, in Wapello.
Be the first to know
Get local news delivered to your inbox!