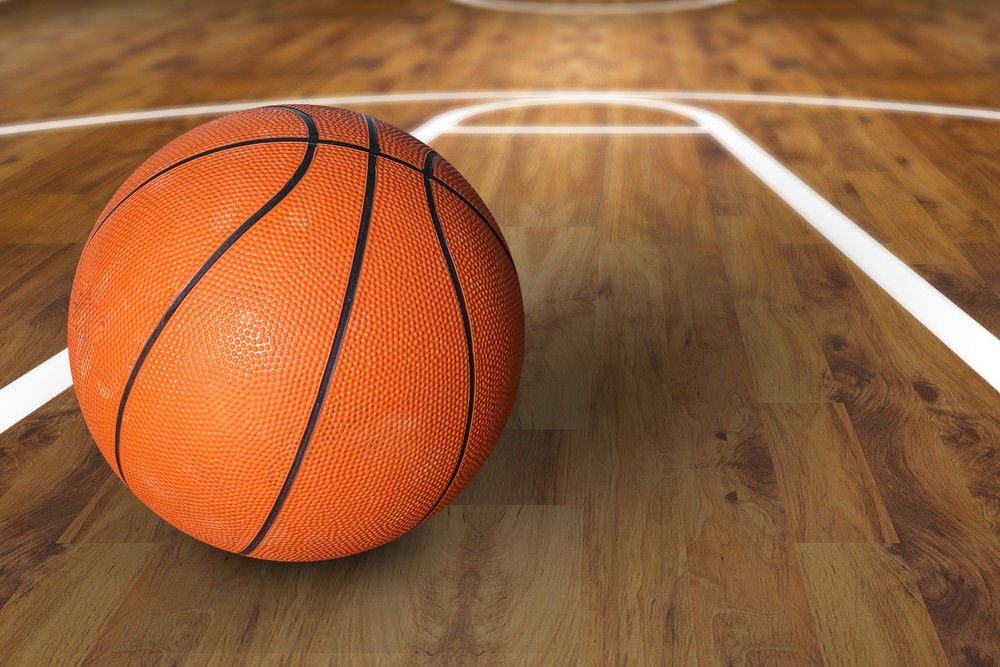 Girls basketball
West Liberty opens at No. 2 in Class 3A: After going 19-5 in 2019 and making it to the regional championship, the Comets begin 2020 ranked second in 3A.
Last season, West Liberty has its run ended by eventual state runner-up North Polk, losing 45-32. North Polk was led in the game by then-junior Maggie Phipps with 16 points. Phipps is now a senior at 5A Ankeny Centennial.
Des Moines Catholic, who were 22-3 last year, open atop the 3A rankings. Bishop Heelan, last season's 3A champion, checks in at No. 13 to open the new campaign.
The Comets' conference foe, West Branch, open No. 1 in 2A.
Muskies among many MAC teams in preseason rankings: Muscatine is one of five Mississippi Athletic Conference girls basketball teams to open the season ranked.
The Muskies begin the season No. 12 in Class 5A, where Waterloo West (20-5 last season) occupies the top spot.
Davenport North slides in eighth in 5A. The Wildcats went 18-5 in 2019 and were the runner-up in the MAC after North Scott finished an undefeated 26-0.
North opens at No. 9 in 5A while the Lancers were given the sixth spot to begin the season in Class 4A. Coming in a spot ahead of North Scott in 4A, however, is MAC newcomer Central DeWitt. The Sabers went 18-4 last season while competing in the WaMaC-East.
Football
Two Indians named positional MVP on all-district team: Senior Rhett Smith won offensive line MVP and Hector Zepeda won the honor for special teams.
Wapello also had junior quarterback Tade Parsons, tight end Caden Thomas and lineman Brantley Palmer named to the first team. Thomas and Palmer are both seniors.
Columbus also had a trio on the first team. Seniors Will Schwab and Tucker Bright were joined by freshman Kaden Amingon as first-teamers.
The Indians had three named to the second team as well, while the Wildcats had two get the nod.
Keaton McConahay, Evan Ross and Jake Gustison represented Wapello while Robert Coil and Mason Hodges did the same for Columbus.
IGHSAU girls preseason rankings
7. Ankeny Centennial;13-10
10. Des Moines Roosevelt;13-10
14. Dowling Catholic;19-4
15. West Des Moines Valley;14-8
4. Waverly-Shell Rock;20-3
9. Denison-Schleswig;12-10
12. Dallas Center-Grimes;17-7
14. Clear Creek-Amana;19-5
1. Des Moines Catholic;22-3
4. Center Point-Urbana;22-3
8. Davenport Assumption;16-8
14. Hampton-Dumont-CAL;18-4
15. Clarion-Goldfield-Downs;17-6
4. South Central Calhoun;15-7
14. Dike-New Hartford;23-2
2. Algona Bishop Garrigan;25-2
12. Council Bluffs St. Albert;13-12
14. Burlington Notre Dame;20-5
First team -- Jackson Marx, sr., SP, Regina; Josh Gaffey jr. DL, Regina; Aiden Udell, jr., DE, Regina; Andrew Wiese jr., OT, Regina; Levi Quinlan, sr., WR, Regina; Brant Baltes, sr., OL/DL, Lisbon; Jamien Moore, jr., RB/LB Lisbon; Will Bennett, jr., WR/DB Lisbon; Kaden Caspers, so., DB/RB Lisbon; Brantly Palmer, sr., OL Wapello; Caden Thomas, sr., TE Wapello; Tade Parsons, jr., QB Wapello; Will Schwab, sr., RB Columbus; Tucker Bright, sr., RB Columbus; Kaden Amigon, fr., RB Columbus Junction; Connor Grinstead, jr., RB Highland; Eli Slaymaker, jr., LB Highland; Carsen Netser, jr., HB Highland; Kael Unruh, sr., WR North Cedar; Gage Walshire, sr., TE North Cedar; Tyler Jackson, jr., RB North Cedar
Second Team -- Sam Aitchison, jr., SS Regina; Jackson Mills, sr., DL Regina; Caden Shetler, jr., OL Regina; Blake Chambliss, jr., Rover/SS Regina; Truman Krob, sr., OL/DL Lisbon; Braxton Kurtenbach, sr., OL/DL Lisbon; Braden Gladwin, so., DB/TE Lisbon; Gavin Wollum, jr., RB/DB Lisbon; Keaton McConahay, sr., DB Wapello; Evan Ross, sr., LB Wapello; Jake Gustison, so., RB Wapello; Robert Coil, jr., OL Columbus Junction; Mason Hodges, sr., TE Columbus Junction; Brenton Bonebrake, jr., RB Highland; Lucas Miller, jr., LB Highland; Jacob Sander, sr., OL North Cedar; Jaxon Sander, jr., QB North Cedar
MVP -- Theo Kolie, sr., Regina
Offensive MVP -- Ashton Cook, sr., Regina; Alec Wick, sr., Regina
Defensive MVP --Cole Clark, sr., Lisbon
OL MVP -- Rhett Smith, sr., Wapello
DL MVP -- Tyson Scott, jr., Lisbon
Utility MVP -- Devyn Decious, sr., Lisbon; Owen Donovan, sr., Highland
Special teams MVP --Hector Zepeda, sr., Wapello
Be the first to know
Get local news delivered to your inbox!